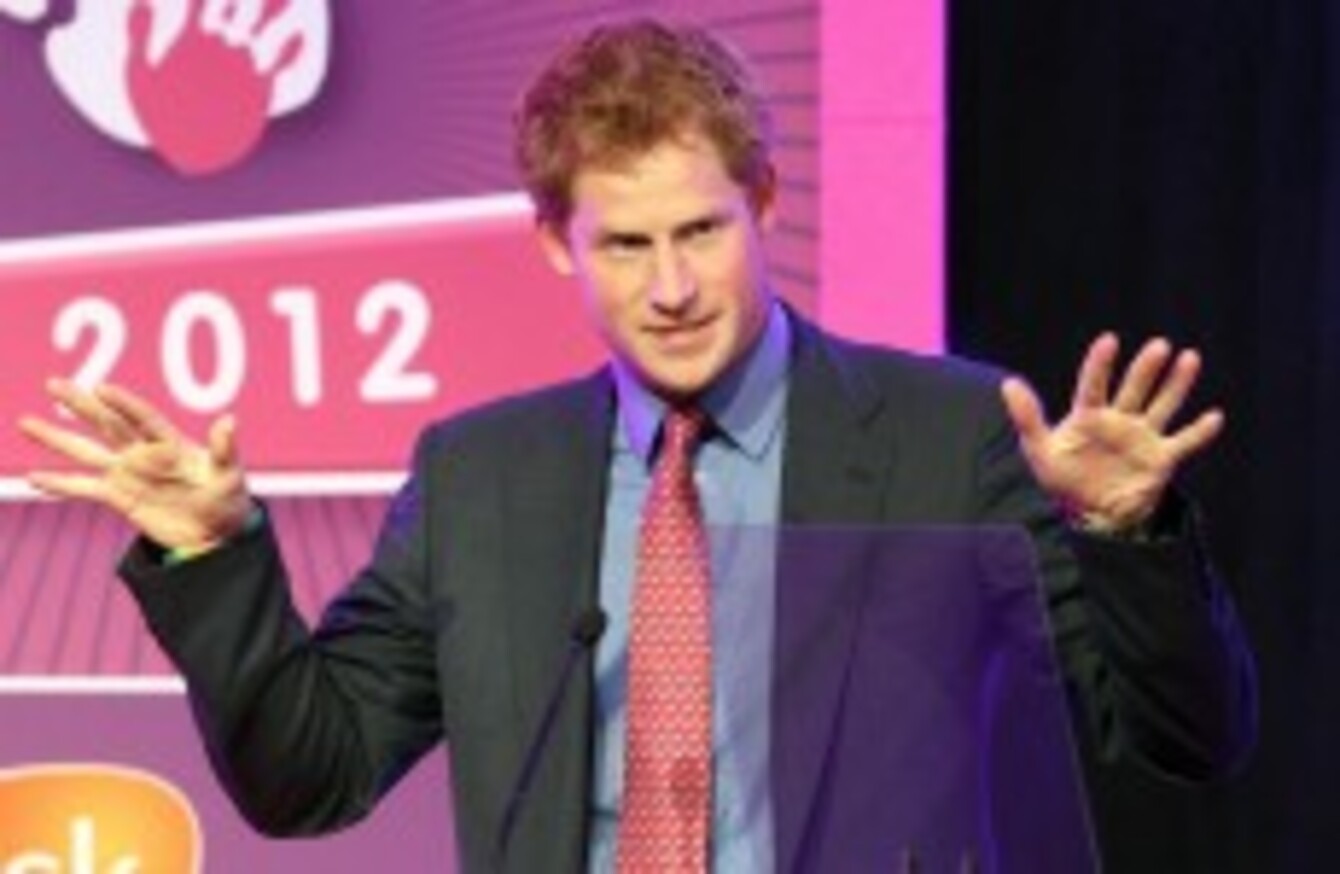 Image: Lewis Whyld/PA Wire/Press Association Images
Image: Lewis Whyld/PA Wire/Press Association Images
THE PRESS COMPLAINTS Commission has said that despite receiving 3,800 complaints about the publication of naked photographs of Prince Harry on the front page of The Sun, it will not open an investigation into the matter as it would be inappropriate.
The PCC said it was currently talking with the Prince's representatives but has not yet received a formal complaint.
The controversial photographs of Prince Harry appear to show him naked while playing billiards in a Las Vegas hotel room. Following their publication on a website in the US last month, The Sun printed them on its front page.
The Commission said it "would be best placed" to understand certain issues, including the circumstances in which the photos were taken, with the formal involvement of Clarence House representatives.
It added that any inquiry without consent would have the potential to pose an intrusion in itself.
The watchdog said it was grateful to the many members of the pubic who contacted the office to express their concerns about The Sun's coverage.
On 22 August, the PCC issued an advisory notice to draw editors' attention to privacy concerns that had been raised by the Royal family. It did not prohibit publication, however. "In this instance, as always, the decision on whether or not to publish remained with the editor," explained the Commission.
The Sun, a Rupert Murdoch publication, was the only British paper which decided to ignore the Royal family's privacy request and print the images.
The PCC added that it could not pre-empt what might happen in the future as the Prince could still make a formal complaint about a breach of privacy.