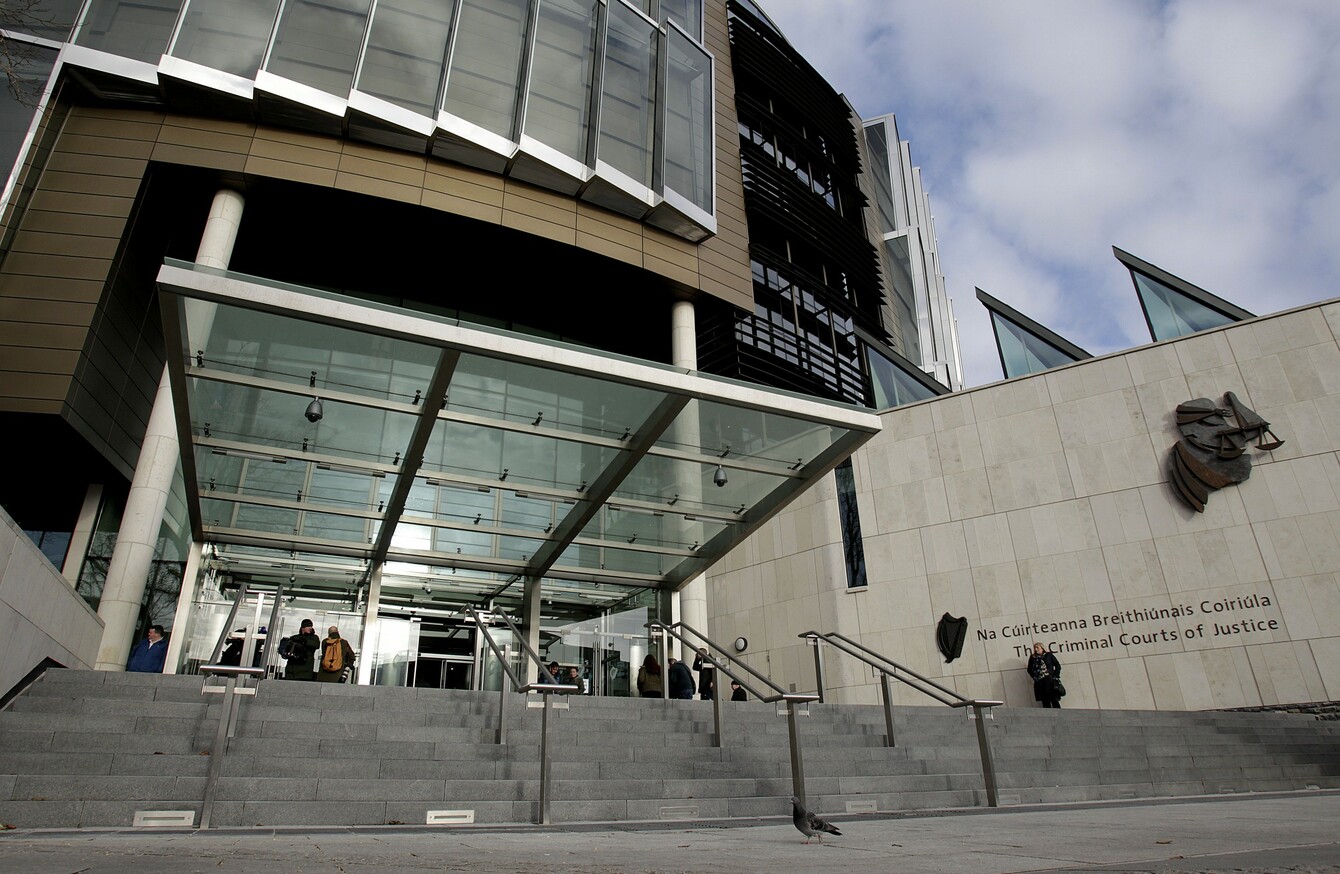 Image: PA Archive/Press Association Images
Image: PA Archive/Press Association Images
AN IT WORKER and father of three has received a non-custodial sentence for sexually assaulting his niece 24 years ago.
Damien Farrell (40) of Lymewood Mews, Santry, Dublin, who has relocated to Sligo, pleaded guilty to three counts of sexual assault at a location in Dublin between 1 April 1992 and 1 September 1992, while the woman was eight years old.
His victim Amy Forde (32) waived her right to anonymity and delivered a victim impact statement at Farrell's sentencing hearing at the Central Criminal Court. In it, she described how her family was torn apart as a result of the abuse she suffered at the hands of her mother's then 16-year-old brother.
Ms Forde cried as she told Ms Justice Margaret Heneghan that she used to blame herself for what happened and she used to hate herself, but now she was "old enough and strong enough to stand up for myself".
The mother of four said she found it hard to enjoy her teenage years when her friends were going out and kissing boys. She said she realised that her first sexual experience was with her uncle and that was wrong.
Ms Justice Heneghan said she was taking into account the "devastating effects" the abuse had on Mr Forde and her family. She said Ms Forde had very eloquently outlined the damage Farrell caused and noted that she concluded her victim impact report by stating "she is not a victim anymore".
The judge also took into account Farrell's guilty pleas, his letter of apology and his current family circumstances. She imposed a two-year sentence suspended for three years. Farrell held his head in his hands and wept as the sentence was read out. He has already been registered as a sex offender.
Garnet Orange SC, prosecuting, told Ms Justice Heneghan the sexual assaults took place on three occasions while Ms Forde was being babysat at her grandmother's house where Farrell lived.
Ms Forde remembered being upstairs in Farrell's bedroom where he played Nintendo when he sexually assaulted her, she said.
Mr Orange said that the first two incidents involved physical contact of a sexual nature, mimicking intercourse, while both parties were fully clothed. The accused admitted he and his victim were not wearing clothes during this third offence.
Farrell told the DPP that he was prepared to plead guilty to sexual assault on this count and this was accepted.
When the offences came to light in 1992 a decision was taken by the Farrell family, described as "close-knit" by both the prosecution and the defence, that the accused would undergo therapy.
Farrell attended a weekly boy's therapy group at a community based treatment programme for sex offenders, the Northside Inter-Agency Project (NIAP), for nine months. When asked by Ms Justice Heneghan if the matter was taken seriously by the family, NIAP founder Joan Cherry said that it was.
Counsel for Farrell, Caroline Biggs SC, said there was no evidence of grooming, threats or violence in this case. She said Farrell never asked the victim to keep the assault a secret and that this should be taken into consideration when sentencing.
Ms Biggs said Farrell has done well in his career since and was in full-time employment, supporting his wife and three young children. She said he had told his wife about the sexual assaults before they married and that he had expressed regret and remorse.