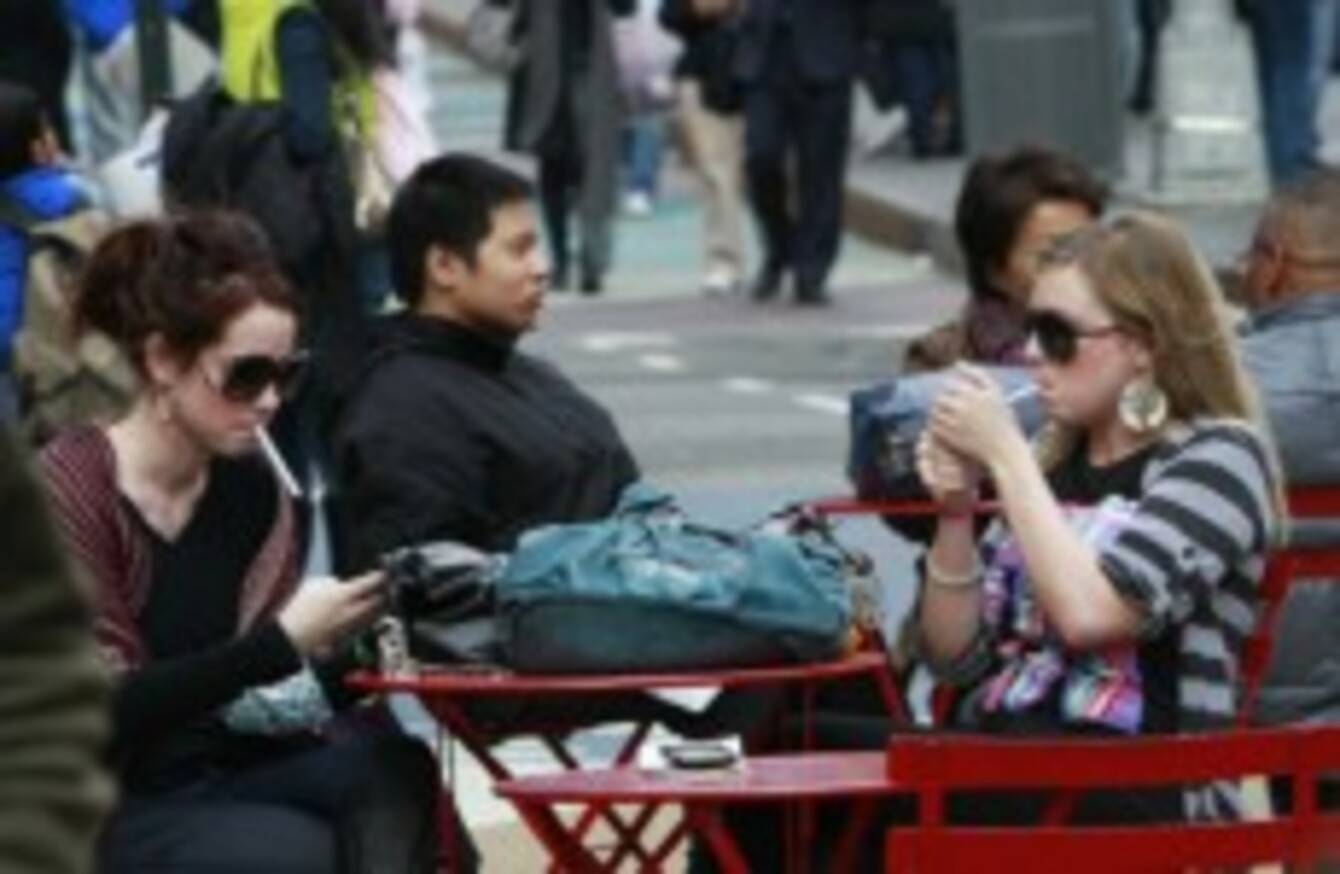 Smokers in Times Square, New York in February - smoking is now banned in pedestrian plazas like this one in the city from today
Image: Frank Franklin II/AP/Press Association Images
Smokers in Times Square, New York in February - smoking is now banned in pedestrian plazas like this one in the city from today
Image: Frank Franklin II/AP/Press Association Images
NEW YORK CITY has imposed a ban on smoking in parks, on beaches and in other outdoor public spaces.
The ban comes into place today and is city-wide. Reuters reports that while the ban was a source of consternation when it was raised in February, it was signed through by Mayor Michael Bloomberg. Those caught breaking the ban will be fined $50 but smokers can still smoke on pavements.
The ban will not be policed by the NYPD, however; it will be enforced by around 200 parks workers in the city and on beaches.
The Wall Street Journal spoke to some smokers on the streets of the Big Apple today – responses ranged from "It's not fair", to open violation of the code. However, the ban is intended to protect the public from second-hand smoke and – according to a senior health official in the city, to protect children from being exposed to the habit of smoking.
New York banned smoking in indoor public places in 2003 – a similar ban in the workplace came into effect in Ireland in 2004, meaning that restaurants and bars became smoke-free. California has has a statewide ban on smoking in public places since 1995. One thing's for sure – Whoopi Goldberg ain't happy about it…