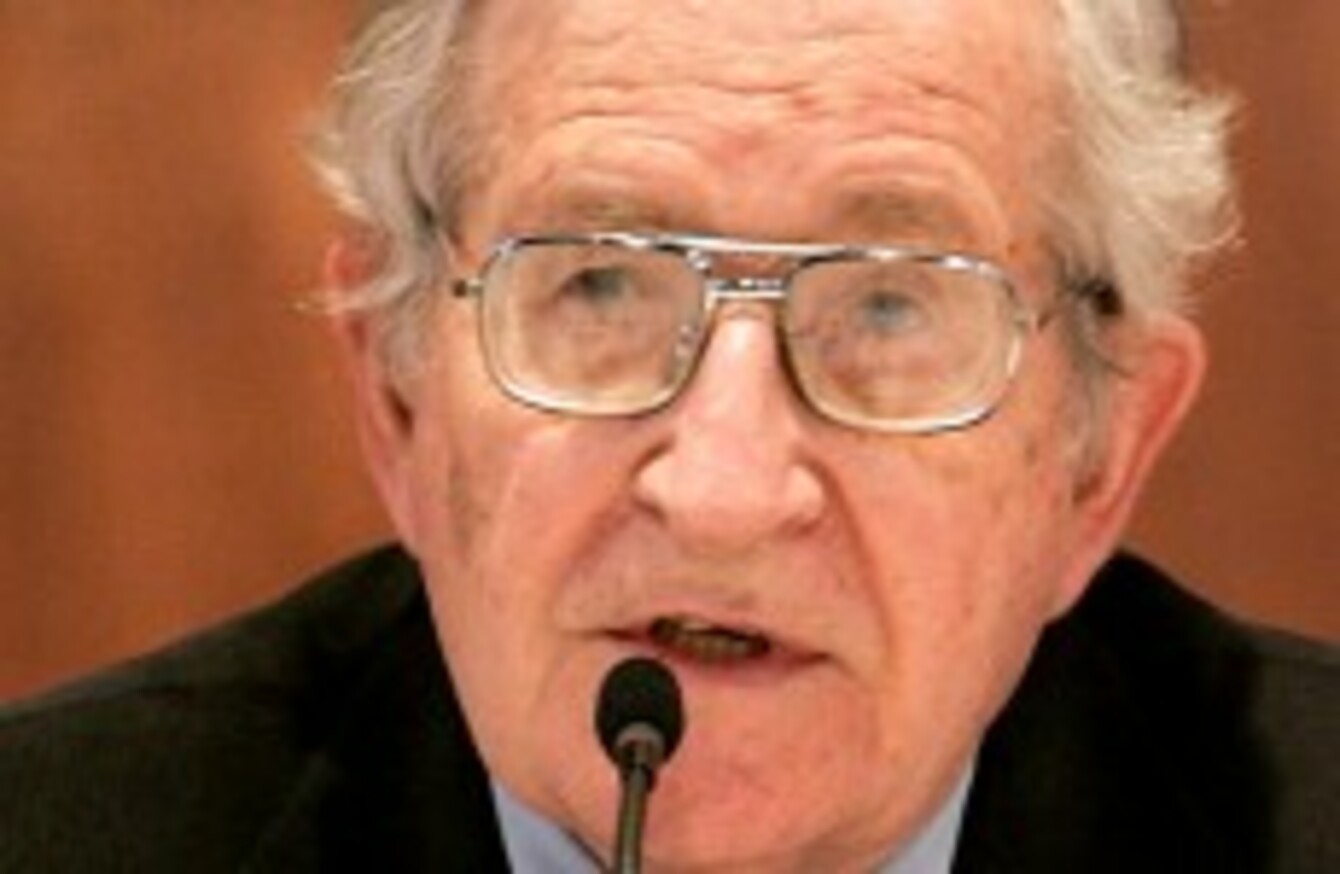 Noam Chomsky
Image: HUSSEIN MALLA/AP/Press Association Images
Noam Chomsky
Image: HUSSEIN MALLA/AP/Press Association Images
THE WORKERS WHO are in the fifth week of a sit-in at the Vita Cortex plant in Cork have received a message of support from world renowned linguist, historian and activist Noam Chomsky.
A veteran human rights campaigner, Chomsky has sent a message "to the workers of Vita Cortex, Cork, Ireland" in which he commends their "courageous and honourable actions".
Thirty-two staff have been occupying the former foam manufacturer's premises on the Kinsale Road in Cork since 16 December, when management closed the plant and said it could not pay statutory redundancy to the workers who are represented by the union SIPTU.
Formal talks are underway at the Labour Relations Commission (LRC) in Cork today aimed at solving the dispute. The two parties held an initial meeting on Tuesday but talks took place in separate rooms and there was no immediate resolution.
In his email, published on the Support The Vita Cortex Workers website and verified by TheJournal.ie , Chomsky writes:
To the workers of Vita Cortex, Cork, Ireland.

I have just learned of your struggle and occupation, and your determination to carry on in the face of suffering and repression — and the unconscionable failure of the state to act on its responsibilities to you and other working people, symptomatic of all too much that is happening around the world today.  I hope that your courageous and honorable actions will be a model that will inspire others as well to act instead of succumbing passively, and wish you the greatest success in this just and crucial campaign for basic rights.

Noam Chomsky
The workers have already had messages of support from former president Mary Robinson and singer Christy Moore. This latest show of solidarity has been described as "staggering" by SIPTU Organiser Anne Egar.
"It clearly highlights the massively important issues that are at stake in this dispute concerning workers' rights and the failure of employers to live up to their responsibilities," she said.
The owners of the Vita Cortex plant have said they have been unable to move money between various businesses in order to pay the redundancy packages due to staff. Talks at the LRC are due to conclude later today.