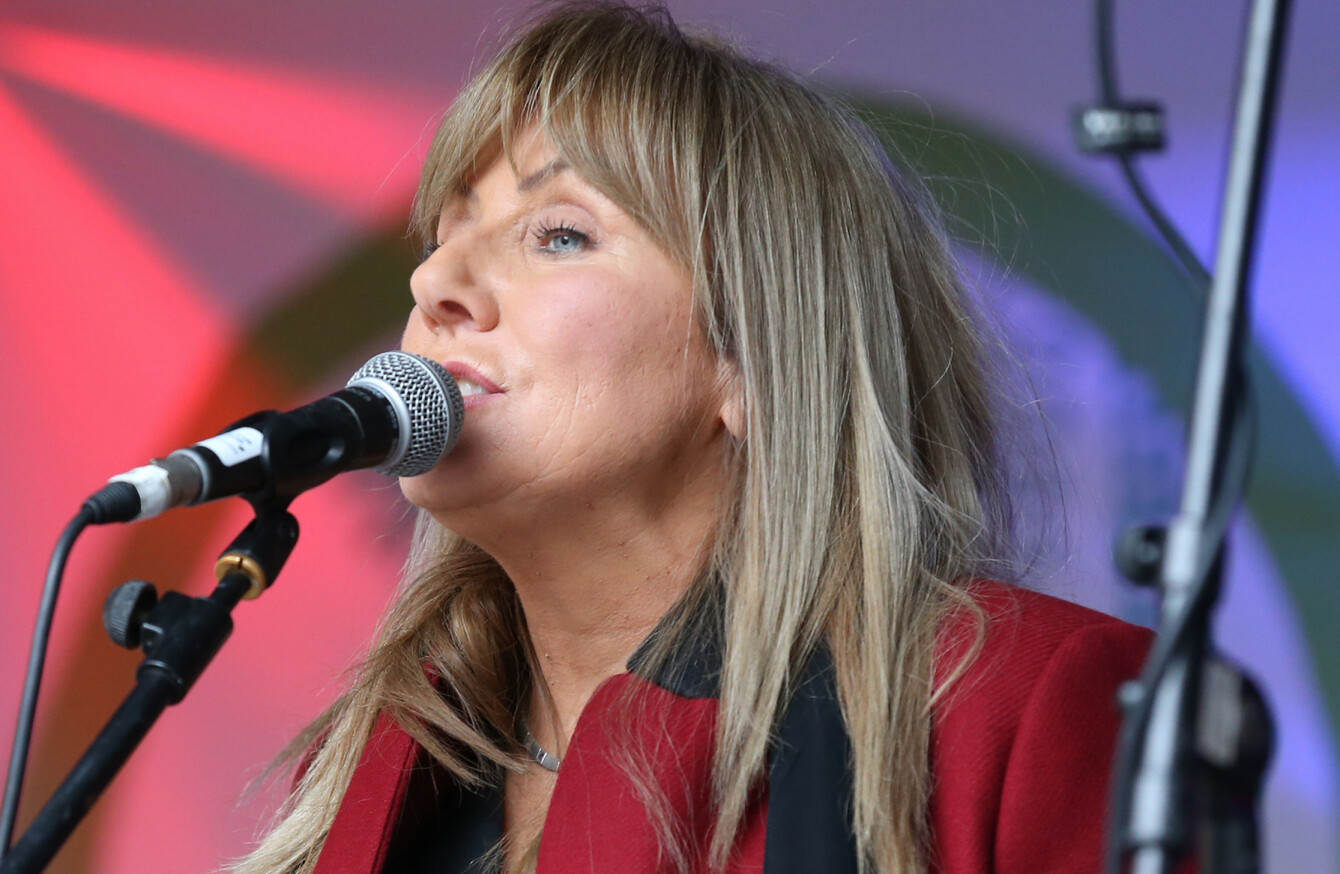 Singer and politician Frances Black says no party - including Sinn Féin - has approached her about running for president.
Image: RollingNews.ie
Singer and politician Frances Black says no party - including Sinn Féin - has approached her about running for president.
Image: RollingNews.ie
INDEPENDENT SENATOR FRANCES Black has ruled herself out of the running to be the next president of Ireland.
The name of the singer and politician has been doing the rounds in recent weeks, with speculation rife that Sinn Féin might have her in mind as an independent candidate they might back in the race.
Earlier this week, Sinn Féin leader Mary Lou McDonald dropped a serious hint that her party would be putting forward a candidate.
McDonald said she had a number of names in mind, both from within and outside the party. A decision on whether her party will support a candidate will be made at the party's Ard Comhairle on Saturday week.
While party names doing the rounds include outgoing TD Cavan/Monaghan TD Caoimhghín Ó Caoláin and MEP for Ireland South Liadh Ní Riada, there is speculation the party might opt for an independent.
'No intention of running'
Speaking to TheJournal.ie, Black said that she did not know where the rumours were coming from, adding:
"I have no intention or any interest in running for president because I like our president and I will be supporting him if he decides to run again."
The senator said she has been getting calls and texts about the possibility of her contending for the highest office in the land, however, Black said there is "not a hope" she will run, adding she was "amazed" to see her name being mentioned.
Going further, Black said no party has approached her about running in the presidential election, which is due to be held in October, if one is called.
"Nobody has approached me," she said. The senator said she has "too much work to be getting on with" including getting her Occupied Territories Bill over the line.
It's understood that as of yet, no talks have been happening behind the scenes between potential candidates and Sinn Féin. However, McDonald does have a number of names she will bring to the Ard Comhairle.
Sinn Féin meeting independents 
TheJournal.ie also understands that there are a number of requests from independents for meetings with the Sinn Féin party. The party is due to hold these meetings in the coming period.
Independent Senator Gerard Craughwell has said he is throwing his hat in the ring for the job if he can get enough nominations.
Independent Senator and founder of Aer Arann, Padraig Ó Ceidigh, has also indicated he is interested in running, with the senator asking Labour's Aodhán Ó Ríordáin if he would facilitate his nomination to run for the presidency live on Newstalk radio yesterday. Ó Ríordáin said he would not.
President Michael D Higgins is due to make his intentions known shortly as to whether he will seek a second term in office. Last week, Fianna Fáil said it would support Higgins, if he chose to run again.