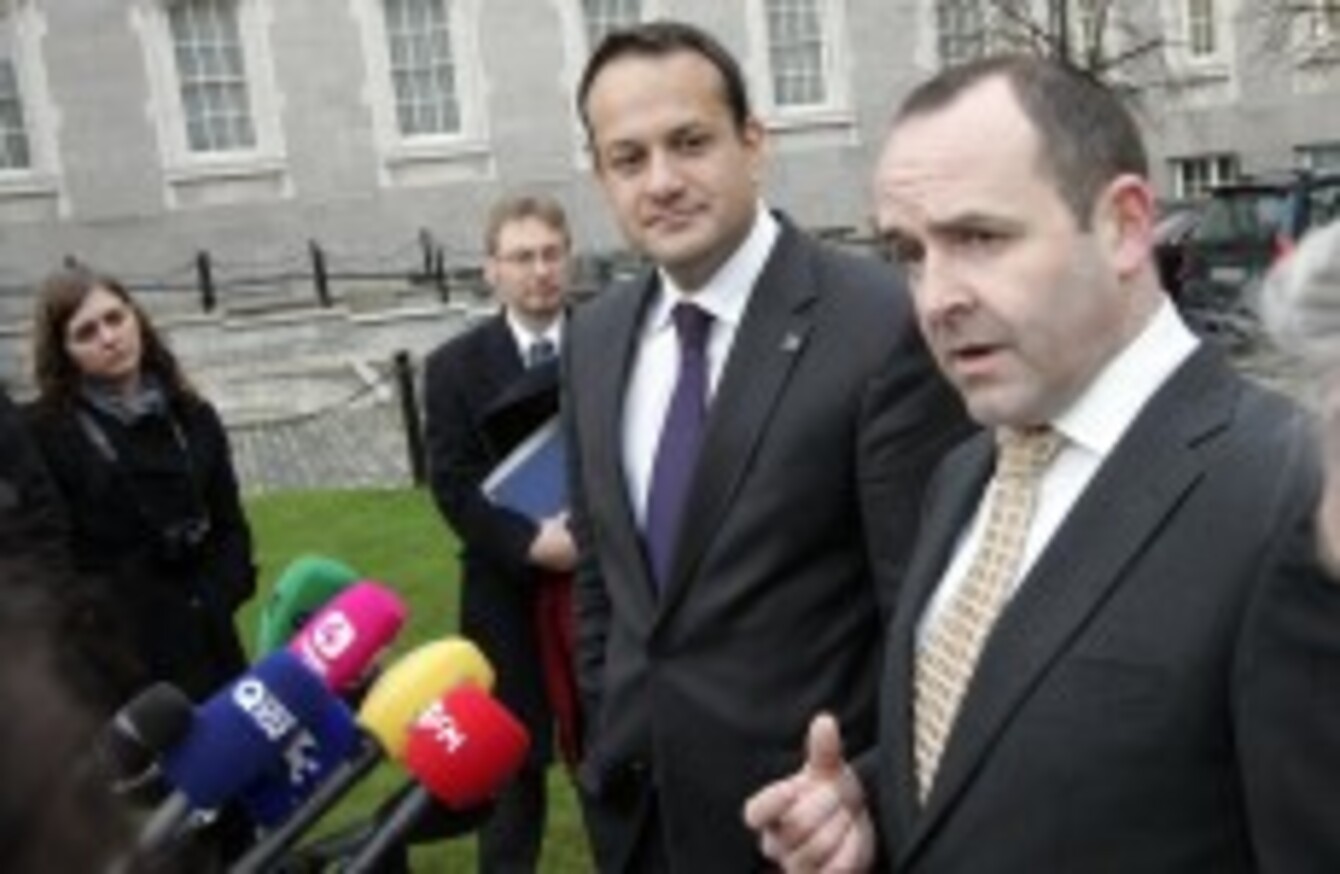 RSA chief Noel Brett, pictured alongside Transport Minister Leo Varadkar
Image: Photocall Ireland
RSA chief Noel Brett, pictured alongside Transport Minister Leo Varadkar
Image: Photocall Ireland
A FURTHER INVESTIGATION should take place into the wiping of penalty points by gardaí, the head of the Road Safety Authority has said.
Noel Brett says there are some matters in the initial internal report that would benefit from further investigation, and that the board of the RSA has recommended the matter be referred the Garda Ombudsman.
Speaking to Newstalk Breakfast, he said investigators should go back and speak to the initial whistleblower and interview gardaí who may have been involved in the practice but are now retired.
The internal investigation of the claims, sanctioned by Justice Minister Alan Shatter and overseen by Assistant Commissioner John O'Mahoney, found no evidence of corruption.
However,  disciplinary proceedings were initiated against three gardai while a fourth officer faces prosecution over fraud charges.
The officer who raised the complaints was not interviewed as part of the internal review, and he was not given a right to reply to the findings of the report.
Speaking earlier this month, Transport Minister Leo Varadkar said a second investigation was "a good suggestion", and that the RSA's decision to ask the Garda Ombudsman to carry out that enquiry was "probably right".
Another watchdog body, the Garda Inspectorate is carrying out further investigations, after the Government referred the original report, and there are currently no plans to have the Ombudsman also follow-up.
Noel Brett said it was his view that the Garda Ombudsman was the appropriate body to carry out any additional investigation, and said the probe could be carried out "without the need for a tribunal" or other costly process. He added:
"It's important that the penalty points system is accepted by every single Irish road user as transparent, and that it has credibility.