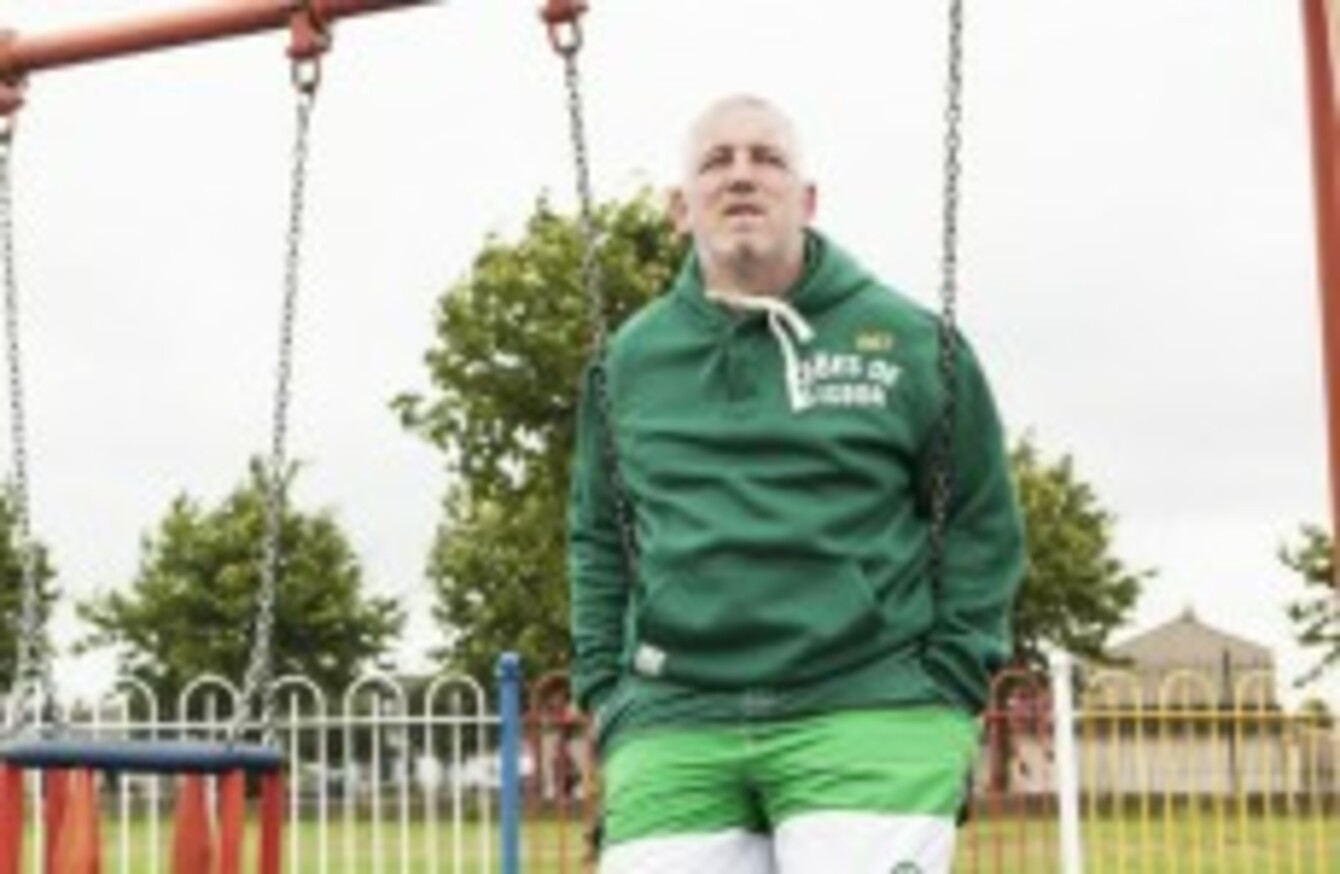 Stephen Clinch in a scene in TV3's Darndale which aired last year
Image: TV3
Stephen Clinch in a scene in TV3's Darndale which aired last year
Image: TV3
STEPHEN CLINCH, WHO plays Noelie in the RTÉ drama Love/Hate and was due to star in a film with Damien Dempsey and Conor McGregor, appeared in court today charged with robbery.
The 49 year old, with an address at Millbrook Grove, Kilbarrack, Dublin 13 stands accused of the robbery of €50,730, as well as possession of a firearm with intent to use during a robbery at the Gate Hotel on Dublin's Parnell Street.
Garda Niall McCormack of Store Street Garda Station told the court that the incident occurred shortly before 9am on Monday.
He said that an employee of cash-in-transit company GSLS was collecting two packets of cash from the cash office when two men in hi-visibility clothing, hats and white dust masks approached him.
One of the men put a gun, a viable 9mm pistol with four bullets in it, to the worker's head and the two raiders made off with the money.
The hotel's cash-office employee gave chase down a fire escape stairwell. It was alleged in court that one of the men pointed the gun at the worker during this chase.
The men attempted to make their way onto Cathal Brugha Street through the hotel beer garden, but were surrounded by ten staff. The staff forced the men into handing over the gun and cash, waiting with them until gardaí arrived.
The two men were taken into custody at the scene.
Bail
Clinch was arrested at 1.01am on Tuesday at Store Street Garda station.
Garda McCormack told the court Clinch, who has an outstanding debt of €8,000, made no reply when the charges were put to him. He said that Clinch was "a desperate man in a desperate situation".
A bail application was refused today in a sitting before Justice Michael Walsh.
The judge said he took into account the seriousness of the crime, the potential sentence on conviction and the strength of the evidence.
He said he also took into account that Clinch appeared to have been caught red-handed.
Actor John Connors, who played Patrick Ward in Love/Hate, and film maker Mark O'Connor spoke on behalf on Clinch in favour of bail.
Both said that they had work awaiting for Clinch, with O'Connor saying that singer Damien Dempsey and UFC star Conor McGregor were due to star alongside him.
A second man, Hugh McWeeney of Belmayne, Malahide Road, also appeared in court on identical charges this morning.
He did not make an application for bail and has been remanded in custody until 20 May.
Legal aid was granted to Mr McWeeney and the court was told a file is being prepared for the DPP. 
With reporting by Christina Finn