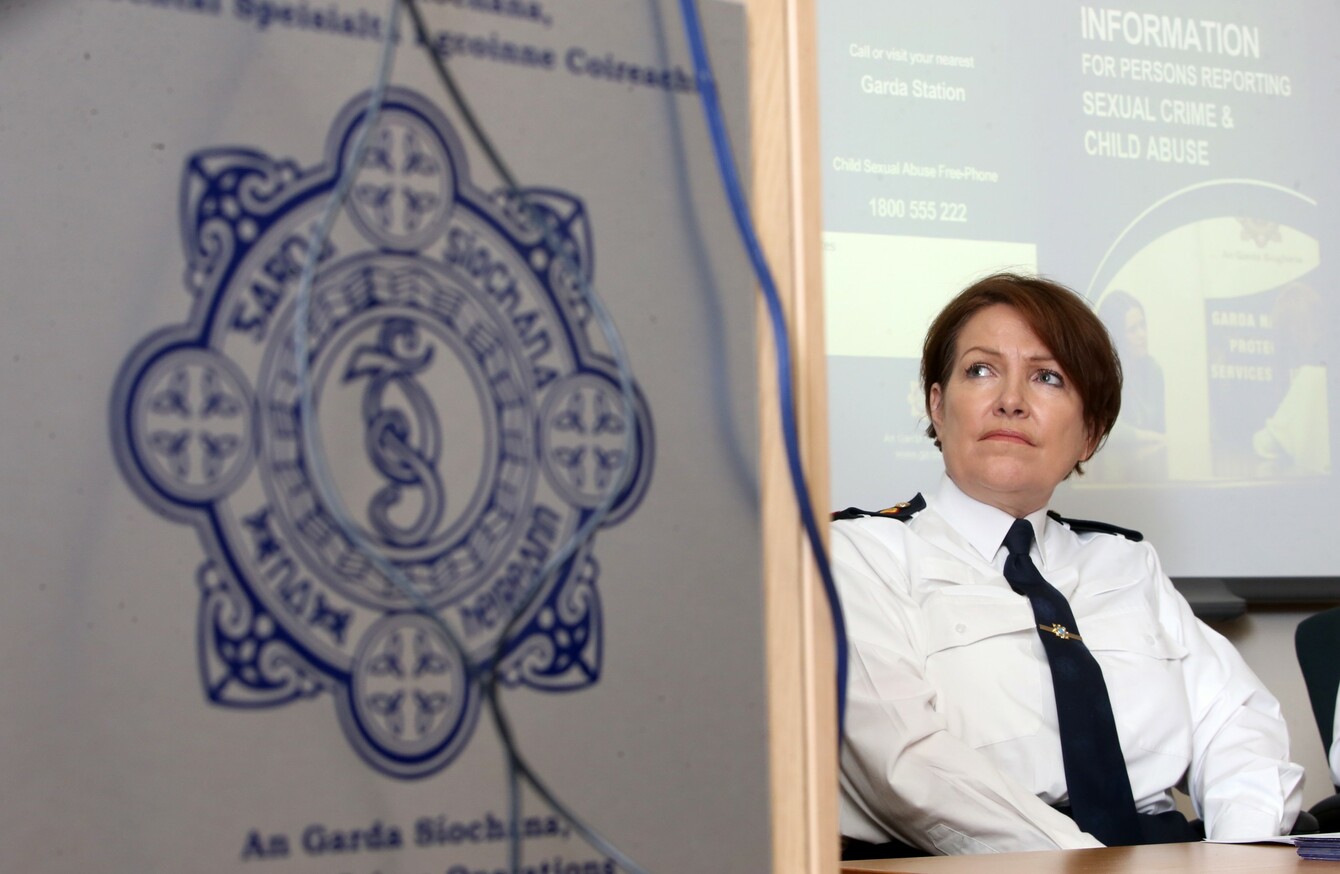 FIANNA FÁIL LEADER Micheál Martin has said that garda commissioner Nóirín O'Sullivan should reconsider her position if clarity isn't given in relation to the latest garda misconduct revelations.
Earlier this week it was revealed that gardaí miscounted the number of breath tests they carried out over the past five years by almost one million.
It was also revealed that 146,856 summonses to court were wrongly issued to drivers over the past 10 years. The assistant commissioner of An Garda Síochána said it was also possible that some of these people could take legal action against the State.
Garda Commissioner Nóirín O'Sullivan released a statement yesterday saying that new systems would be put in place to ensure that such discrepancies never happen again.
She added that, as An Garda Síochana embarks on a "journey of radical reform", it is "inevitable that we will identify more examples of bad practice".
Yesterday Fianna Fáil TD Jim O'Callaghan said that O'Sullivan gave a 'description of events, not an explanation' and that his party had lost confidence in the Minister.
That's a change from Fianna Fáil's previous position – following the McCabe controversy, Micheál Martin said that she should stay in place unless the findings of the Charleton Tribunal find her responsible.
Today RTÉ's This Week programme, Mícheál Martin reiterated his colleague's comments, saying that O'Sullivan should publish a second statement explaining what happened without the "careful choreographed language".
"This appalling vista that people cannot be washed away by reform and audits – it goes to the very heart of the integrity of our criminal justice system and our policing system."
We need straight-talking in terms of what happened here. I think the Commissioner needs to be very blunt about what she is saying.
Is the Commissioner saying in essence that a million false entries were put into Pulse, that there was serial dishonesty in relation to [drunk driving breath tests]? We haven't been given satisfactory explanations.
When asked if the Commissioner should reconsider her position, Martin answered 'Yes':
"The bottom line here is we can no longer articulate confidence in the Garda Commissioner at this particular moment in time… until we get absolute clarity in plain language as to what happened here and also a radical change in terms of how policing is developed in this country."
He went on to add that if she doesn't provide clarity, O'Sullivan should reconsider her position as Commissioner.
#Open journalism No news is bad news Support The Journal

Your contributions will help us continue to deliver the stories that are important to you

Support us now
Government on the edge
With the government made up of Fine Gael, Fianna Fáil's support, and Independent Alliance TDs, the repeated scandals are putting a strain on the country's leading politicians.
TD John Halligan told RTÉ's This Week that the Independence Alliance would release a statement on the issue after Tuesday.
Halligan raised concerns over accountability over the mistakes, saying that people need to be held responsible, but "the Commissioner yesterday made no effort to promise people would be held responsible".
"Who was responsible for this mess up? Will [anyone] be responsible?"
Martin also raised concerns that the Policing Authority found out about the situation through media reports.
"All correspondence in relation to this issue should be published forthwith."
I think the Minister [Frances Fitzgerald] should have informed Dáil Éireann about this crisis, all of this was revealed on a very busy news day last week, and I hate to say this but it seems like it was to dampen down the seriousness of the situation."
What else is coming down the tracks? [Are there] other revelations we should know? If there is, the Minister should tell us.