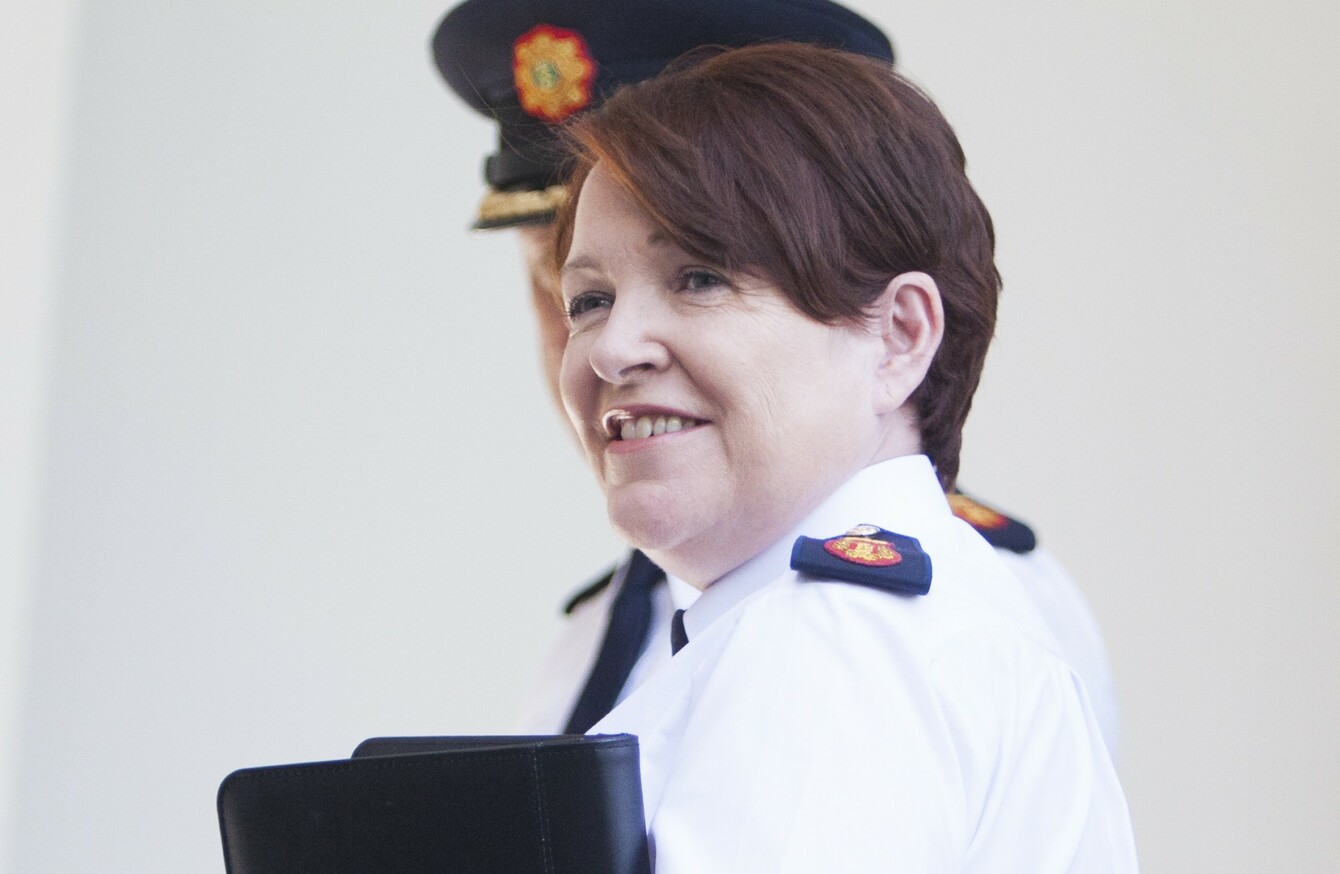 Image: Leah Farrell/RollingNews.ie
Image: Leah Farrell/RollingNews.ie
ONE OF TAOISEACH Leo Varadkar's new junior ministers has said Garda Commissioner Nóirín O'Sullivan "may well have to resign" over recent controversies.
Fine Gael's John Paul Phelan, who was this week promoted to Minister of State for Local Government and Electoral Reform, was speaking on RTÉ's Saturday with Claire Byrne.
He said, similar to "someone who is before the courts where there is an allegation of a most serious crime," there should be fair procedures and a "rule of law".
O'Sullivan faced a gruelling session of the Public Accounts Committee this week, where she was questioned about financial irregularities at the garda college in Templemore. The PAC expects to have an interim report on its findings completed by the middle of next month.
Her biggest hurdle, however, will be the Charleton Tribunal, which is tasked with investigating the treatment whistleblowers by garda management.
Phelan said the Commissioner "may well have to resign", depending on the outcome of these investigations.
"Some of the things that have come out are appalling," he said.
'Refreshing'
Labour TD Alan Kelly, who is deputy chair of the PAC, said it was deeply concerning that the Commissioner could not express confidence in her management team when asked about it eight times.
He asked how the public could have confidence that the police force in this country can function.
"Some of them can't even bear to be in the same room as one another."
However chairperson of the PAC, Fianna Fáil's Seán Fleming, said he believed the Commissioner was "correct not to answer that" question.
He said it was "refreshing she didn't give the standard answer" that public representatives tend to give when asked if they have confidence in a team or an individual.