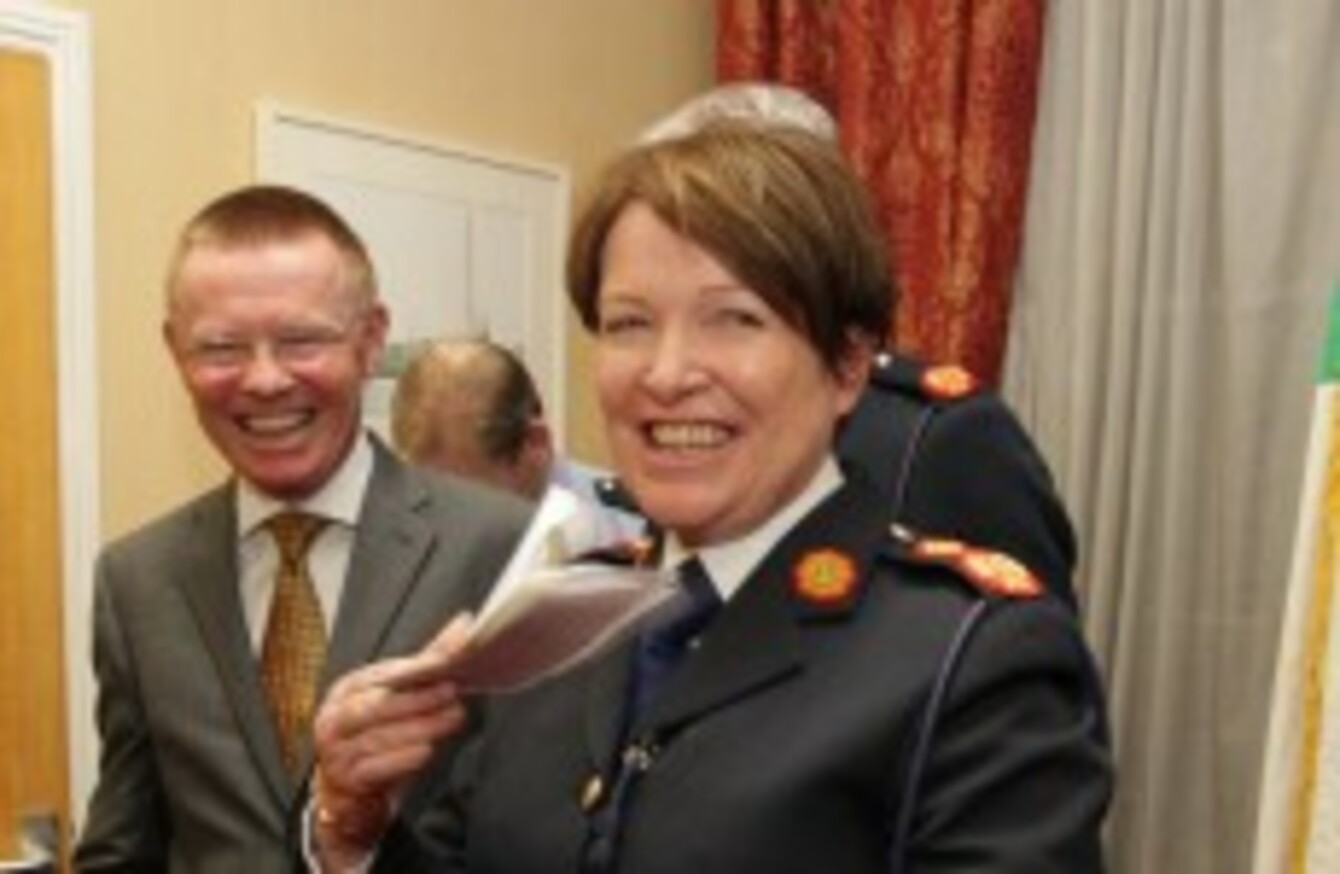 Image: Mark Stedman/Photocall Ireland
Image: Mark Stedman/Photocall Ireland
FOR THE FIRST time in the history of the Irish State, An Garda Síochána is being led by a woman.
The former Deputy and Acting Commissioner Nóirín O'Sullivan will formally take over the role of Commissioner on a permanent basis following her appointment by the Minister for Justice today.
O'Sullivan was launched into the top spot after the resignation – with immediate effect – of Martin Callinan on 25 March this year.
But who is she?
O'Sullivan joined the force in 1981 and has worked across operations and administration, making a name for herself initially by tackling the capital's drug problem.
She was among the first members of a plain-clothes unit which targeted Dublin's dealers and their gangs. The unit brought a number of convictions against high-profile criminals.
Her reward came in the form of promotions – thick and fast.
In 2000, she was promoted to Superintendent and served in the Garda College with responsibility for specialist training and as a Detective Superintendent in the Garda National Drugs Unit. There, she was responsible for tracking the supply of controlled substances into the country.
Three years later, another promotion saw her take a role at the Garda Technical Bureau as Detective Chief Superintendent. She also spent some time in Human Resource management.
By 2007, she had been named Assistant Commissioner for the west of the country, while continuing in a HR role.
Continuing her fast progression up the ranks, in June 2009, she was appointed Assistant Commissioner, Crime and Security.
She took the Deputy Commissioner Operations post in 2011 – the first woman to reach the high rank.
O'Sullivan's qualifications also make for impressive reading. She has completed an FBI executive leadership programme designed for chiefs of police worldwide and holds a First Class Honours Advance Management Diploma from the Michael Smurfit School of Business in UCD.
She also boasts qualifications from Harvard University, CIPD, the IMI, University of Limerick and Trinity College.
Her 19 garda predecessors were all male but she joins a host of females in Irish justice roles. Currently, the posts of Attorney General, Chief Justice and the Director of Public Prosecutions are all held by women.
Last year, her son Ciaran McGowan graduated as a Reserve at the Garda College, Templemore along with 92 other recruits. (Image: Laura Hutton/Photocall Ireland)
First published on 25 March when O'Sullivan became the Acting Commissioner after the resignation of Martin Callinan.