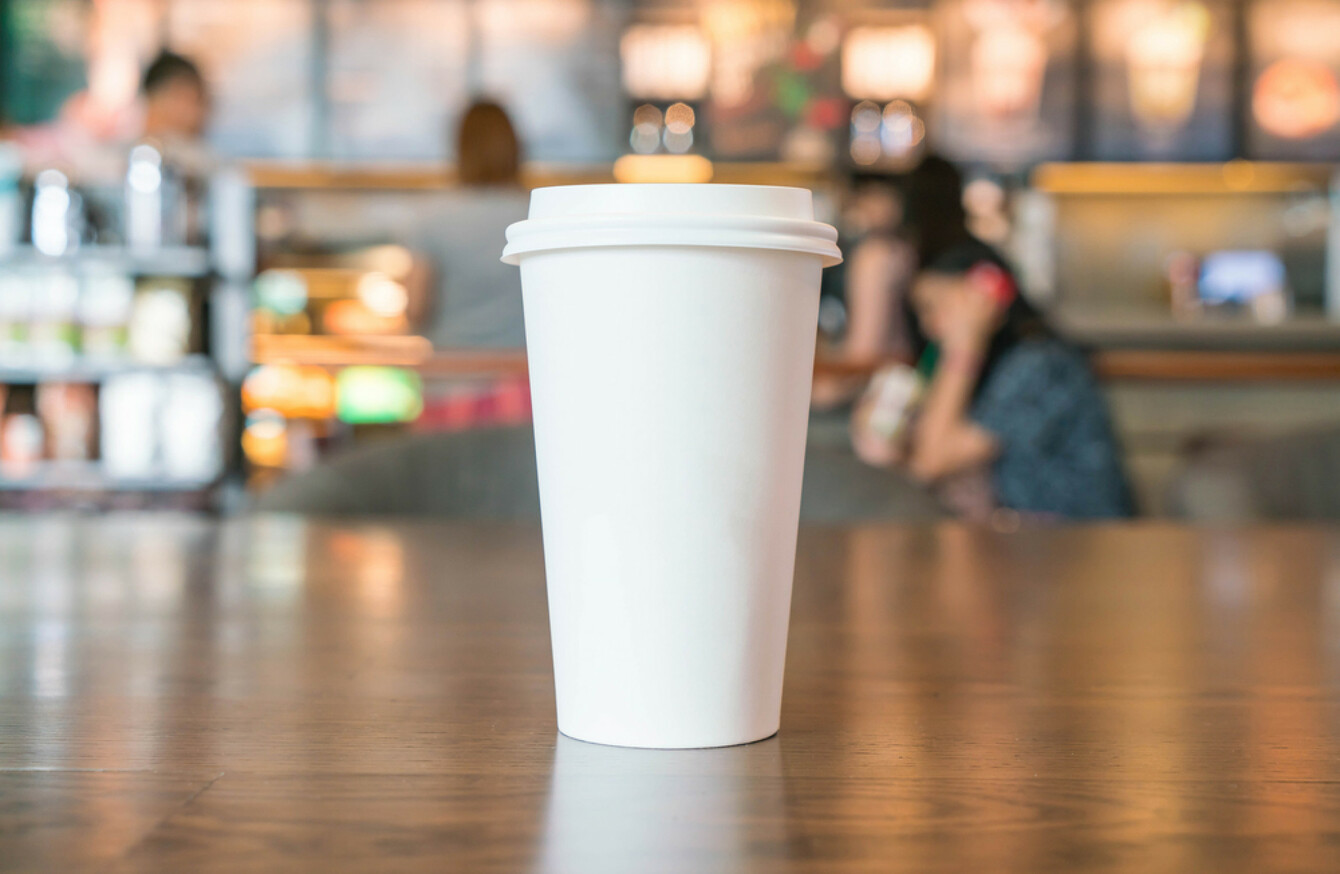 Image: Shutterstock/gowithstock
Image: Shutterstock/gowithstock
DUBLIN CITY COUNCIL is set to look at banning non-recyclable coffee cups in its buildings and other areas within its control.
Meanwhile, Minister Denis Naughten has spoken to coffee retailer Insomnia and fast-food restaurant Supermacs about reducing the use of disposable coffee cups in a bid to cut down on waste.
Single-use coffee cups generate a huge amount of environmental waste, so should government introduce a nationwide ban of non-recyclable coffee cups?
Today we're asking: Would you support a move to ban non-recyclable coffee cups?