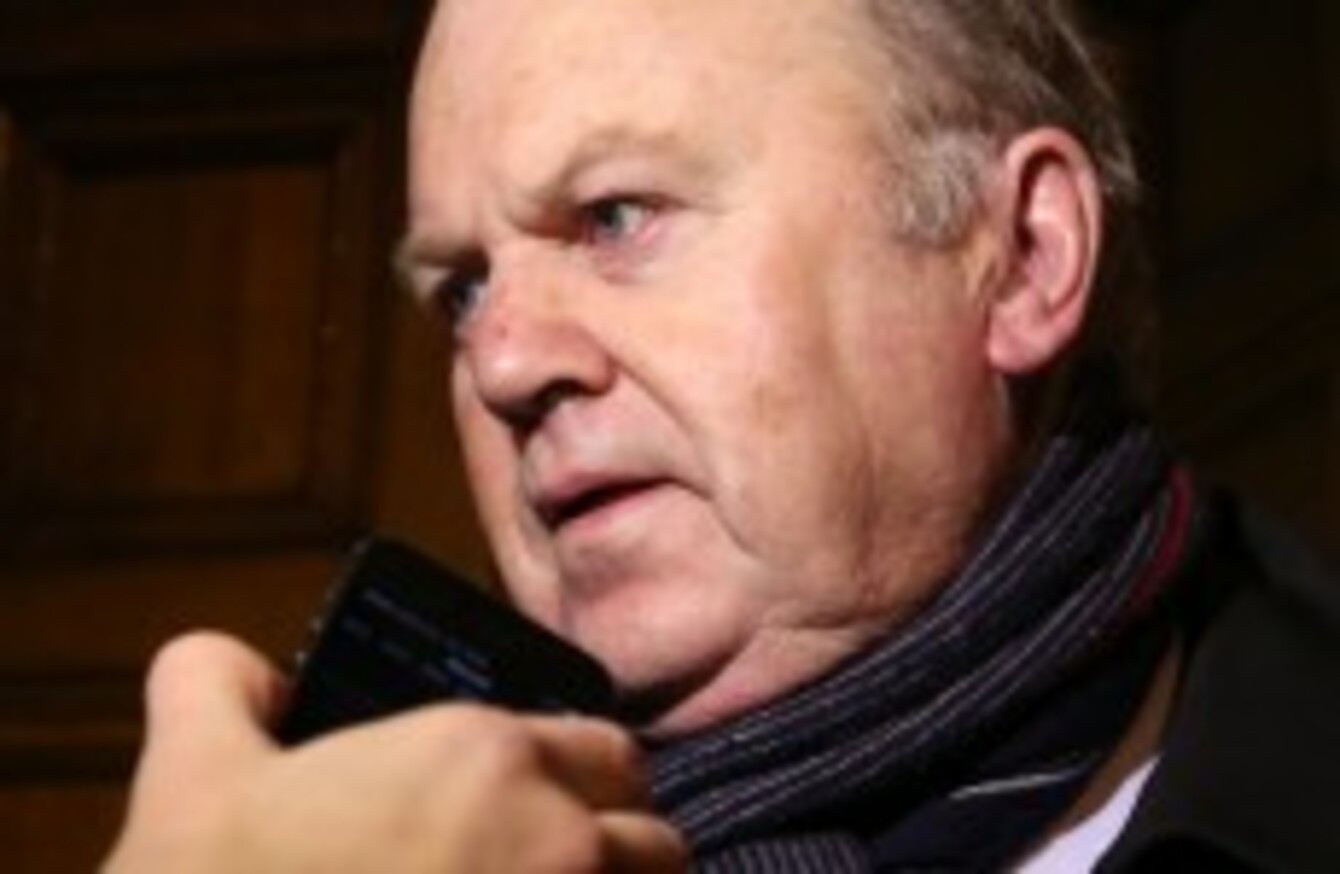 Image: Sam Boal/Photocall Ireland
Image: Sam Boal/Photocall Ireland
Updated 8.34pm
THE NORMALLY UNFLAPPABLE Michael Noonan drew RTÉ into the debate over the sale of Siteserv this morning, as his post-Spring Statement interview with Sean O'Rourke became a little heated.
The Finance Minister, who gave a lengthy interview to the Radio 1 host, defended the Government's response to Independent TD Catherine Murphy's enquiries about the sale of Siteserv.
Noonan's initial answers to parliamentary questions on the company from the Kildare TD had failed to indicate strain in the relationship between the Department and the IBRC.
However, Freedom of Information responses released after subsequent entreaties from Murphy showed that officials in the Department of Finance had raised concerns about how IBRC had handled a number of transactions, including the sale of Siteserv.
Asked by O'Rourke why he hadn't been more upfront about the Siteserv concerns, the Minister insisted he had acted appropriately in response all of Murphy's enquiries.
"It's not a game of cat and mouse, but there are procedures there where TDs can get information," Noonan insisted.
Asked whether he had adopted a 'give them nothing' approach, Noonan accused the host of "scraping the bottom of the barrel".
"I mean, RTÉ isn't great at disclosure," he said, as the tone of the conversation became a little heated.
You're sitting on reports for 12 months that you haven't published yet – about analysis of the future of RTE… So get off the stage. Get off the stage.
Pressed again on the issue, the veteran Fine Gael minister insisted the information released in the FOIs constituted 'background'.
"The was nothing in the files that added to the sum of the knowledge.
The files were about disagreement between us, and it was the department exercising its governance – and when the proper procedure was invoked via Freedom of Information, all the information was given out.
He said that Murphy had "followed the correct procedure" by using two options available to her to access information (Dáil questions and FOIs) and that "very precise, accurate" information had been given.
The Minister announced a review of the sale of Siteserv last week, in light of concerns over the IBRC's handling of the deal.
This evening, RTÉ said:
Two reports concerning the future of RTÉ were published by Government last week. These reports were commissioned by Government and the timing of their publication was a matter for Government, not RTÉ.