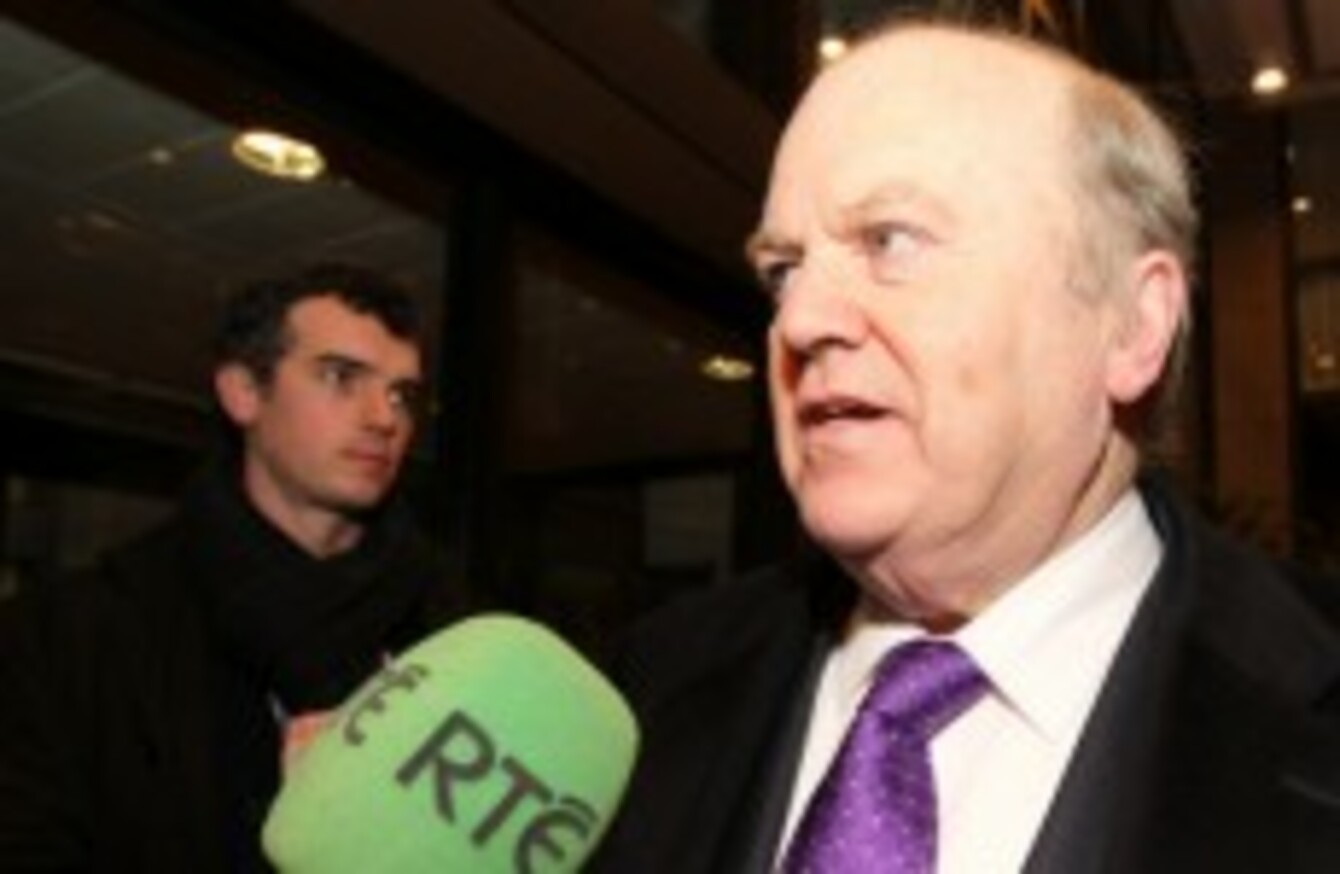 Image: es Logghe/AP/Press Association Images
Image: es Logghe/AP/Press Association Images
FINANCE MINISTER MICHAEL Noonan has told RTÉ that the Government is currently in discussions with European authorities to reduce Ireland's debt burden from the banking crisis.
Speaking on The Week in Politics, which will be broadcast later tonight, Noonan confirmed negotiations on a major restructuring of Ireland's banking debts were already underway.
The talks are not only focused on Anglo Irish Bank promissory notes but will also take in loss-making tracker mortgages at AIB and Permanent TSB, he said.
Although the money pumped into Anglo Irish Bank will have to be paid back, it is hoped that Ireland will be given a longer time frame and lower interest rates to ease the burden of the debt pile. Approval for such proposals is need from the European Union, the European Central Bank and the International Monetary Fund.
The Government has been in talks with the Troika since last September to try and secure better terms as it repays the massive costs incurred as a result of the crippling banking crisis.
Earlier today, Eamon Gilmore said the Government was working to secure the best deal for Irish taxpayers but would not be drawn on a specific date for an agreement.
Ireland is due to make a €3.1 billion payment on promissory notes pledged to the now-defunct Anglo Irish Bank and Irish Nationwide Building Society on the last day of this month.
The Week in Politics will be broadcast on RTÉ One at 22.35 tonight.