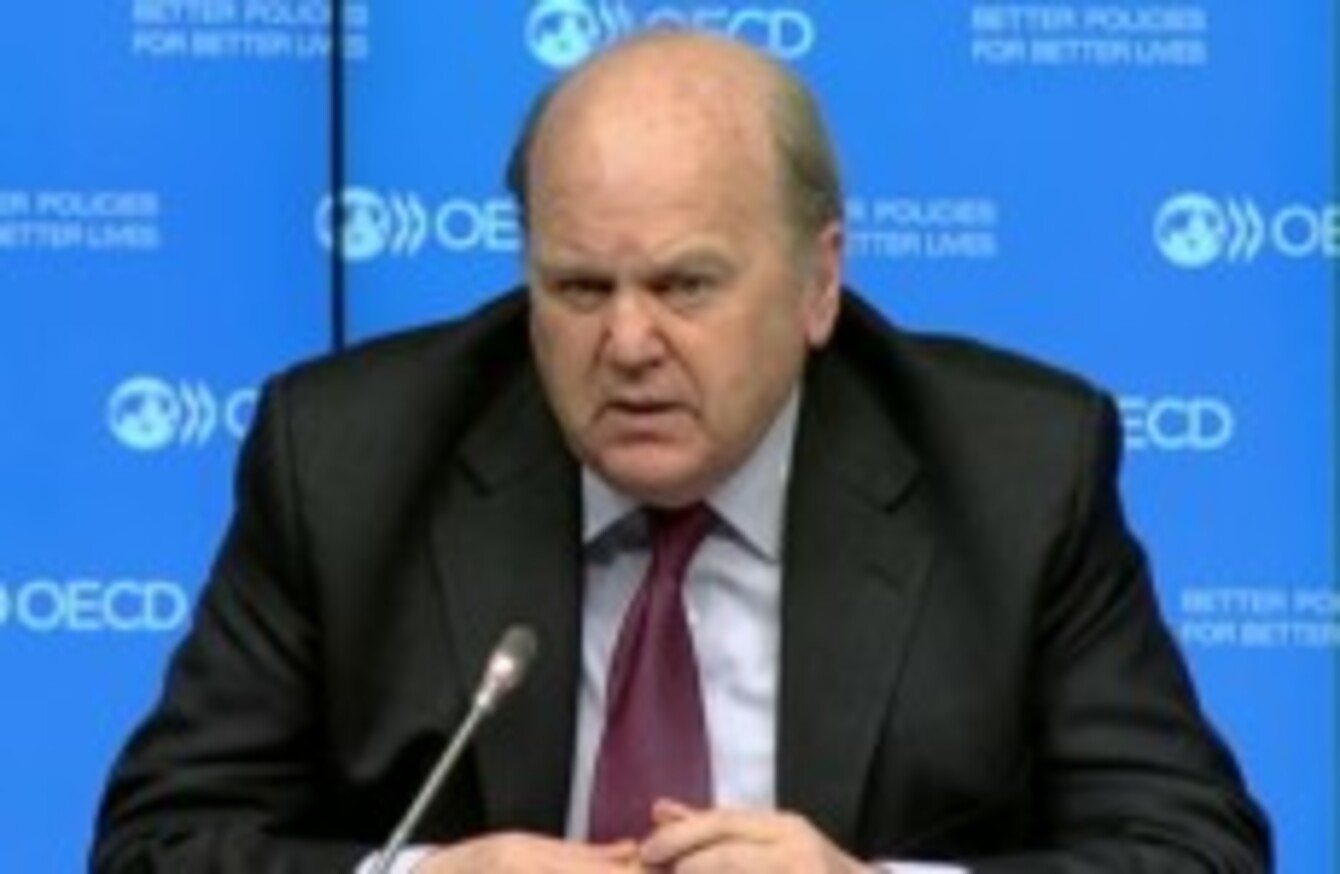 Michael Nooon speaking at OECD seminar today.
Michael Nooon speaking at OECD seminar today.
THE MINISTER FOR Finance said today that youth unemployment in Europe is fostering extremism and is a threat to democracy.
Speaking at a seminar, entitled "The Euro Area at crossroads," Noonan said youth unemployment "puts the wind beneath the wings of every extremist in Europe" adding that it is a situation that has to be watched. He said it is a problem that is going to impact on the "stability of every democracy in Europe".
Resources
He added that the issue of youth unemployment in Europe deserves a separate budget and that significant resources need to be invested to ensure that the millions of young people out of work are returned to employment.
In relation to Ireland's attractiveness to foreign direct investment (FDI) in terms of job creation, Noonan said Ireland had been through a "pretty bad period" and that socially, economically and politically it had been difficult.
However, he said that Ireland and a "pool of young educated people". He said that being an English-speaking nation was an advantage, adding, "Americans like that".
He added that cities that do best in attracting FDI are cities where the people are creative and in cities that are "non-judgemental".
Ireland's attractiveness
He said cities that respect different lifestyles attract young people from all over the world to live there adding that and Ireland has moved into that sphere.
He said there is a huge crossover in Irish society, adding that being non judgemental and respectful will attract business as people will want to live there. He said that this aspect of attractiveness is not often written about or mentioned.