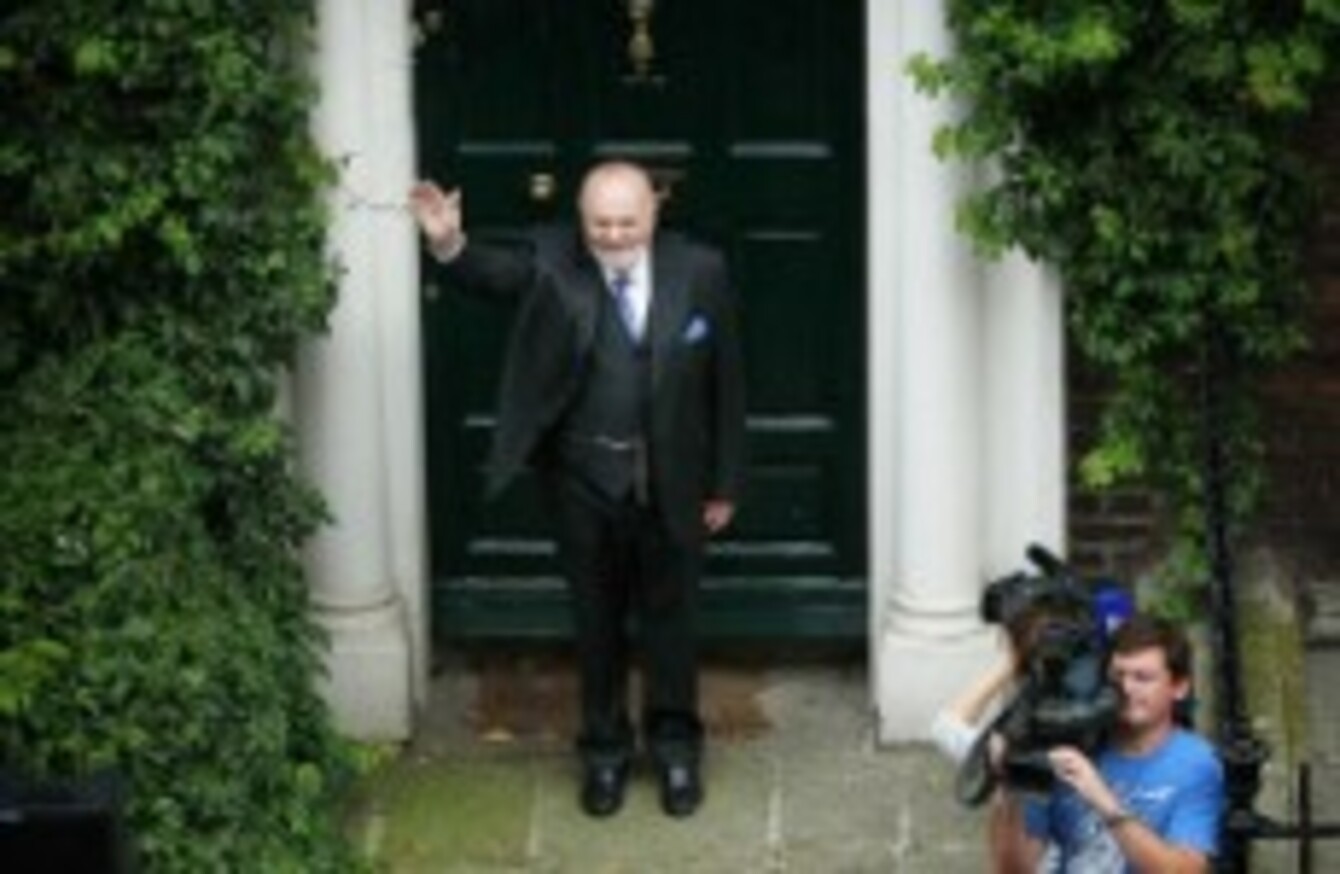 Image: Julien Behal/PA Wire/Press Association Images
Image: Julien Behal/PA Wire/Press Association Images
WHEN SENATOR DAVID Norris announced he was to end his presidential campaign, one Dublin man was so disappointed he came up with a novel way to show Norris he was wanted as leader.
Abban Dunne, a Dublin-based web designer and developer, set up the We Want Norris for President petition site on Wednesday, which has already gained 2875 supporters
"It was kind of upsetting – we had no voice in it," said Dunne of Norris's decision.
He built the website in a few hours, with help from writer Lisa McInerney in putting together the mission statement, tweeted the link to it and it took off from there.
Dunne said he has received many comments and emails.
"There is a message service on the site – I haven't made that public but loads of people have been leaving supportive messages which are all aimed at David."
"But there are a lot of people saying the opposite as well. I've had emails, people tweeting at me," he said.
"The abuse I'm getting for just putting up a site – I can only imagine what is happening with him."
Was he surprised at the level of abuse?
I was more surprised by the level of people signing it. I was prepared for abuse but I didn't expect in the first day that 2000 people would sign it.
Dunne said he has been a long-time fan of Norris's political work. "He's smart. It's amazing seeing a politician who is so different, and he's so genuine."
He hopes to show Senator Norris the website, WeWantNorris.com, to show him how many people supported his campaign, though he does not hold out hope that it will encourage the politician to change his mind.
Meanwhile, people have continued to guess online about who may put themselves forward as presidential candidates.
Miriam O'Callaghan took to Twitter to once again say she wouldn't be running for president, telling one follower:
Thanks…but won't be standing. Youngest child only 5 so not right for me at this time in my life.
Ryan Tubridy said he had spoken to Gay Byrne, who "certainly did not rule out a run for [the presidency]".
Other names put forward by Twitter users include Christy Moore, Mickey Harte and Martin Sheen.