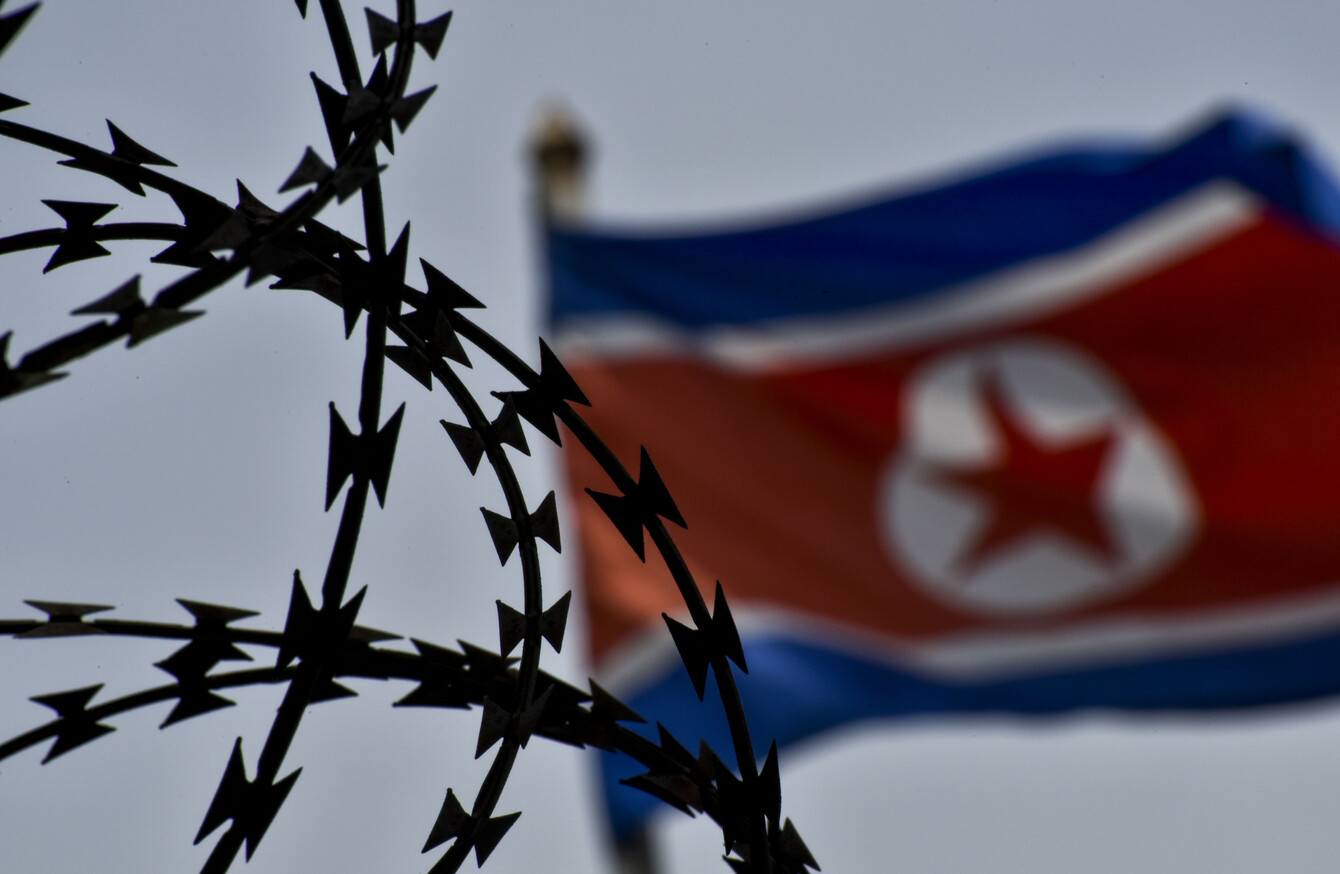 Image: SIPA USA/PA Images
Image: SIPA USA/PA Images
THE NORTH KOREAN government wrote a letter to Ireland asking that a six-page address be read to the Dáil.

The letter, sent through the two countries' Swiss embassies, was not acknowledged, papers released this year show.
The letter was sent in June 1980 and files around it form part of the release of files from government departments under the 30-year rule.
The files can now be accessed through the National Archives.
In the original letter the Koreans, then led by Kim Jong Nam, write:
"The Embassy of the Democratic People's Republic of Korea presents its compliments to the Embassy of Ireland and has the honour to request that the enclosed letter sent by the Supreme People's Assembly of the Democratic People's Republic of Korea to Dail Eireana (sic) may kindly be transmitted to its hight (sic) destination.
The Embassy of the Democratic People's Republic of Korea avails itself of this opportunity to renew to the Embassy of Ireland the assurances of its highest consideration.
A further letter sent two weeks later says that the Koreans:
"Anticipate that the letter will be duelly (sic) delivered to the National Parliament of the Republic of Ireland as soon as possible in expectation of the earliest positive responses."
However, the letter was forwarded from the embassy in Bern to the Department of Foreign Affairs in Dublin, with the ambassador saying:
"The note has not, of course, been acknowledged."
Enclosed was a six-page letter entitled Addressed To Parliaments Of All Countries Of The World.
The enclosed letter is a six-page screed written to mark 30 years since the outbreak of war on the Korean peninsula.
It warns that "the danger of a new war is approaching every moment" and blames this on America – which it says was preparing nuclear war in the North – and South Korea.
It calls for international support for Korean reunification, but only if handled independently.
American troops must, the letter says, leave South Korea. It then asks for international support for the government's aims.
"We believe that the governments and parliaments of all countries will scathingly condemn the South Korean military fascists for their inhuman acts of butchery and express support to and solidarity with the righteous struggle of the South Korean people for freedom and democracy."
The envelope for one of the letters shows it was addressed to:
H.E. Mr. Charles J. Haugher
Taoiserch
Dail Eireana
Dublin, Ireland