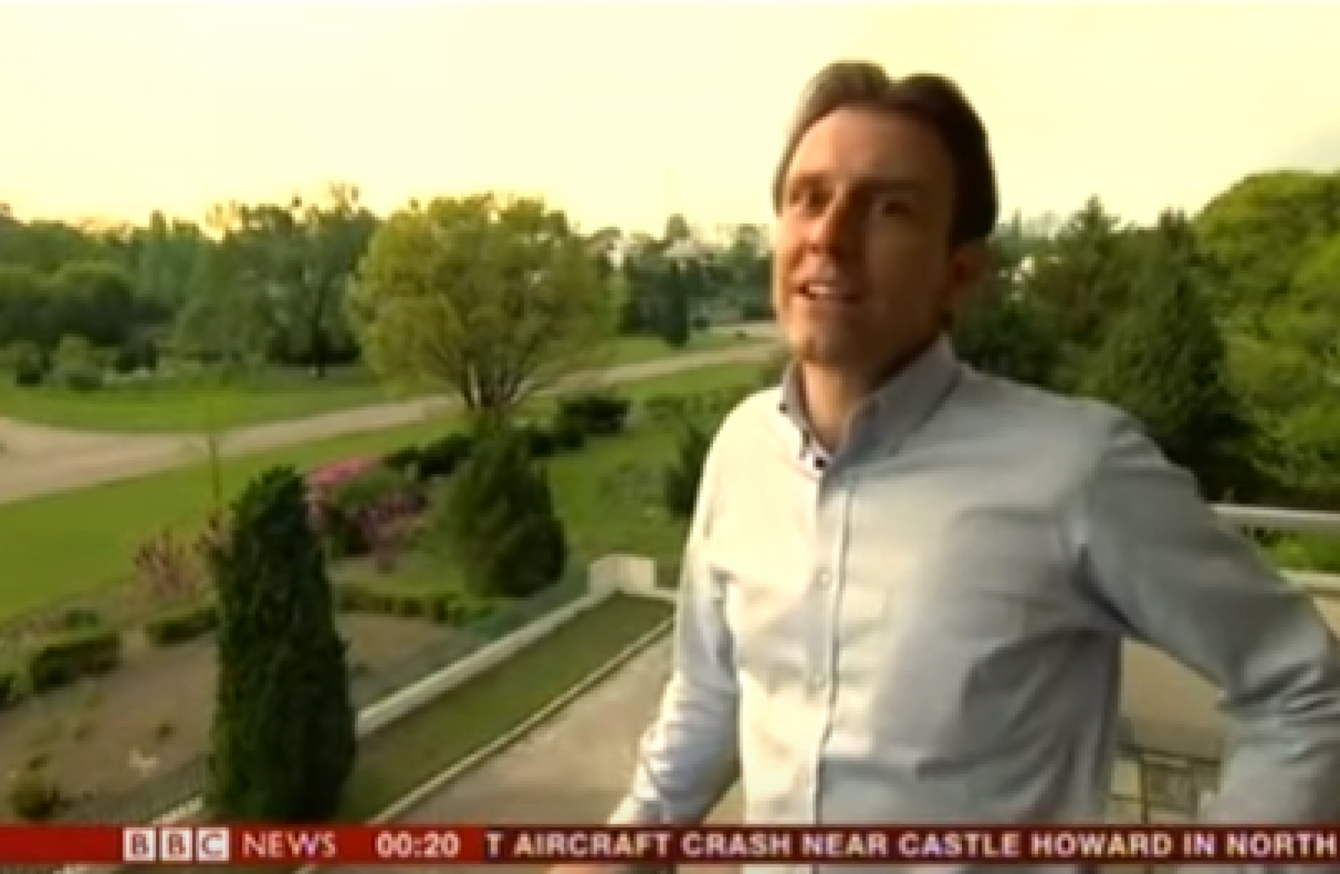 Rupert Wingfield-Hayes during a report earlier this month
Image: BBC
Rupert Wingfield-Hayes during a report earlier this month
Image: BBC
A BBC CORRESPONDENT has been expelled from North Korea after being detained for three days.
Rupert Wingfield-Hayes had been in the country in advance of the Workers Party Congress, accompanying a group of Nobel prize laureates on a research trip.
Also detained were producer Maria Byrne and cameraman Matthew Goddard, all three of whom were stopped by officials as they were attempting to leave the country on Friday.
In an article, the BBC said that Wingfield-Hayes was questioned for eight hours by government officials and made to sign a statement.
All three were held over the weekend but have now been allowed to leave.
North Korea had been displeased with how BBC reports had looked at life in Pyongyang, and said that the journalist will never be readmitted to the country again.
Wingfield-Hayes is the BBC's Tokyo correspondent.
This latest controversy comes amid a storm of activity from the rogue state connected to its Workers Party congress, the first in 36 years.
North Korean leader Kim Jong-Un has announced the country's plans to expand its nuclear arsenal, but stated that it would only use the weapons if its sovereignty is threatened.
At the time of its first nuclear test in 2006, North Korea had said it would "never use nuclear weapons first", but has since made repeated threats of pre-emptive nuclear strikes against South Korea and the United States.
And in a bizarre contribution, a Japanese sushi chef who has worked with the Kim family has said that the North Korean leader has no plans to use nuclear weapons.
The chef, who goes by the pseudonym Kenji Fujimoto and who claims to be a personal friend of Kim Jong-Un, said that the North Korean leader had made the comments to him on a recent visit to the country.
- Contains reporting from - © AFP, 2016