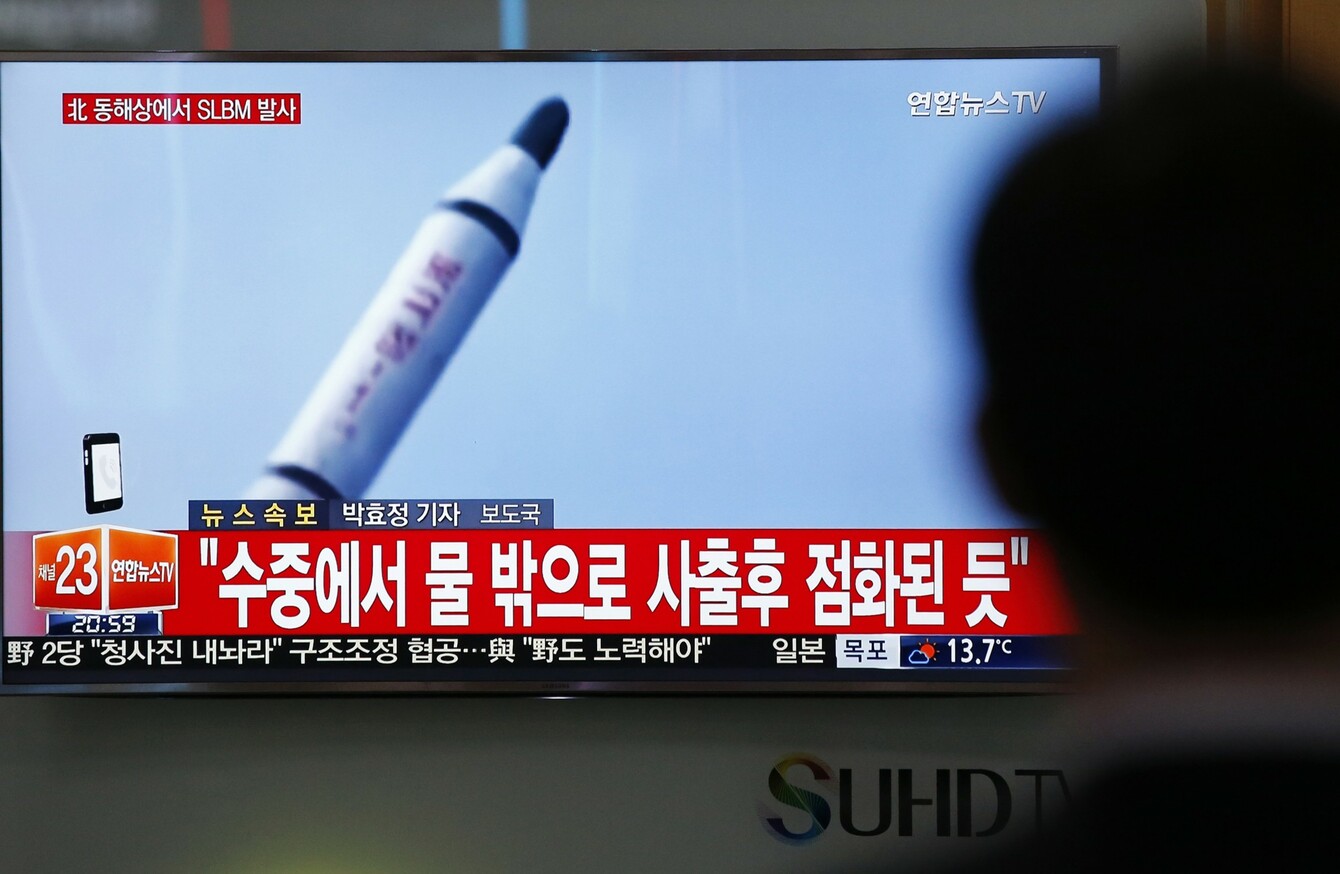 Image: Lee Jin-man
Image: Lee Jin-man
NORTH KOREA HAS test-fired what appeared to be a submarine-launched ballistic missile (SLBM), Seoul's defence ministry said, a day after the US and South Korea decided to deploy an advanced missile defence system in the South.
The launch was apparently successful but the missile failed in the early stage of flight, the South Korean defence ministry said in a statement.
North Korea previously fired an SLBM on April 23 in a test hailed as an "eye-opening success" by leader Kim Jong-Un, who at the time declared his country had the ability to strike Seoul and the US whenever it pleased.
Seoul said the North launched "what was believed to be an SLBM" from waters off the northeastern port of Sinpo at around 11.30 am (0.30 GMT).
Yonhap news agency said the missile, launched from a Sinpo-class submarine, reached an altitude of some 10 kilometres (six miles) before exploding in mid-air.
The US Strategic Command said the missile was tracked over the Sea of Japan, where initial indications suggested it fell.
The North American Aerospace Defense Command said the launch did not pose a threat to North America.
"We strongly condemn this and North Korea's other recent missile tests, which violate UN Security Council Resolutions explicitly prohibiting North Korea's launches using ballistic missile technology", Pentagon Spokesman Gary Ross said.
He urged the North "to refrain from actions that further raise tensions in the region".
Japanese Prime Minister Shinzo Abe said the launch did not pose an immediate threat.