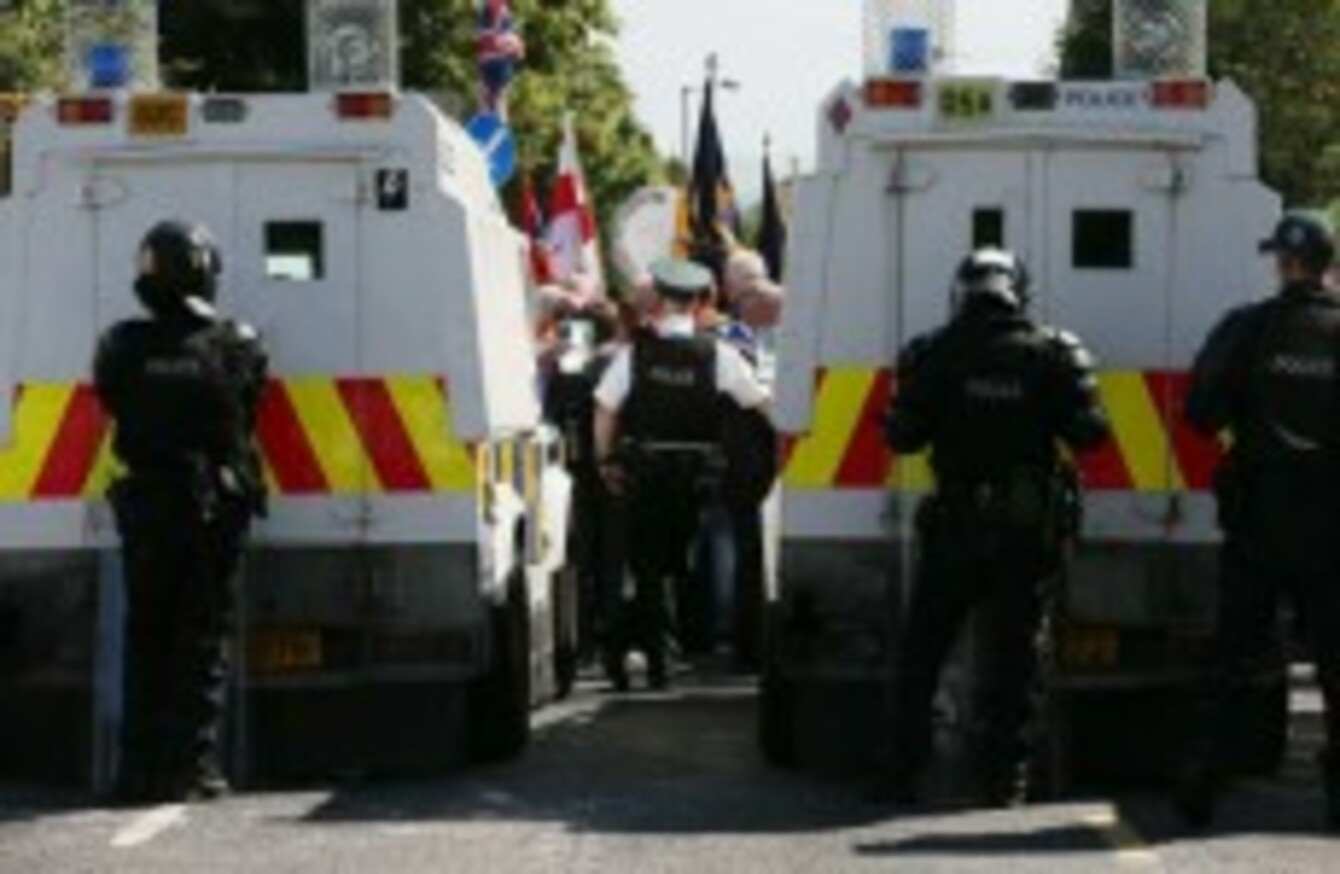 Image: Laura Hutton/Photocall
Image: Laura Hutton/Photocall
ONE DAY'S PARADE policing in Belfast last month cost over the PSNI over £300,000.
This was for a parade and protest that took place on August 10.
This information comes in a report given by PSNI Chief Constable George Hamilton to the Northern Ireland Policing Board yesterday.
Despite what is described as, the "most peaceful parading season in recent years" due to greater cooperation with Loyalist groups, policing of parades has continued to come at a big cost.
The report also outlined efforts being made by the PSNI to tackle hate crimes. In his statement to the policing board Hamilton outlined the PSNI's commitment to:
Increase reporting; ensure high quality responses and investigations; support victims; and bring offenders to justice thereby improving our outcome rate.
From May 1 to August 24 there were 48 arrests for hate crime across Belfast. Out of these 32 were race related.
Another issue for the PSNI over the last year has been the number of missing person reports being received by the service.
The report states that each year there are 7,500 missing persons reported to the PSNI. This is equivalent to more than 20 a day.
On this Hamilton said:
Whilst the investigation of missing persons is not a priority in terms of the current policing plan, be assured that each case is a priority in terms of our public safety obligations.
It was also noted that the PSNI intend to create over 300 appointments in the coming year.