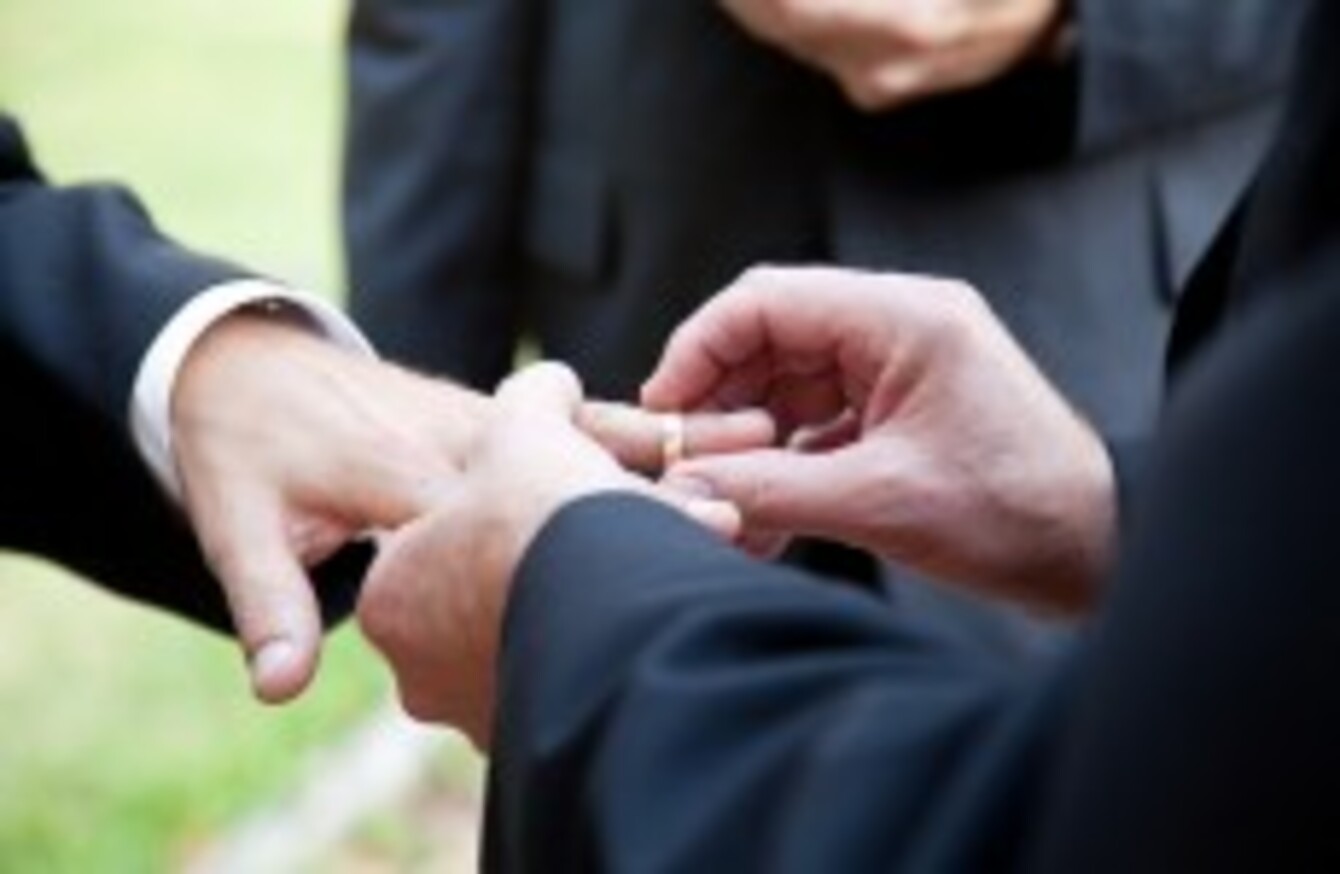 Image: Shutterstock/Lisa F. Young
Image: Shutterstock/Lisa F. Young
A FIFTH ATTEMPT to pass legislation that would legalise same-sex marriage in Northern Ireland has failed.
The vote was blocked this afternoon by members of the Democratic Unionist Party (DUP), despite being supported by a majority of the Stormont assembly.
Four previous attempts to introduce same-sex marriage in Northern Ireland were narrowly defeated.
Under the Stormont House Agreement, a bill can be vetoed if a unionist and nationalist party claims it fails to command cross-community support.
The DUP used this mechanism to issue a "petition of concern" to prevent the motion from passing.
In an open letter, Catholic Church leaders had earlier urged MLAs to take a stand against the vote, which was jointly tabled by Sinn Féin and the SDLP.
Northern Irish activists say the campaign will now move to the courts, where two challenges to the ban on same-sex marriage will be heard in November and December.
Patrick Corrigan of Amnesty International said that today's vote, which was supported by 53 of 105 voting members, "shows that, slowly but surely, politicians are catching up with public opinion here".
Northern Ireland is the only UK region that still prohibits same-sex marriage.