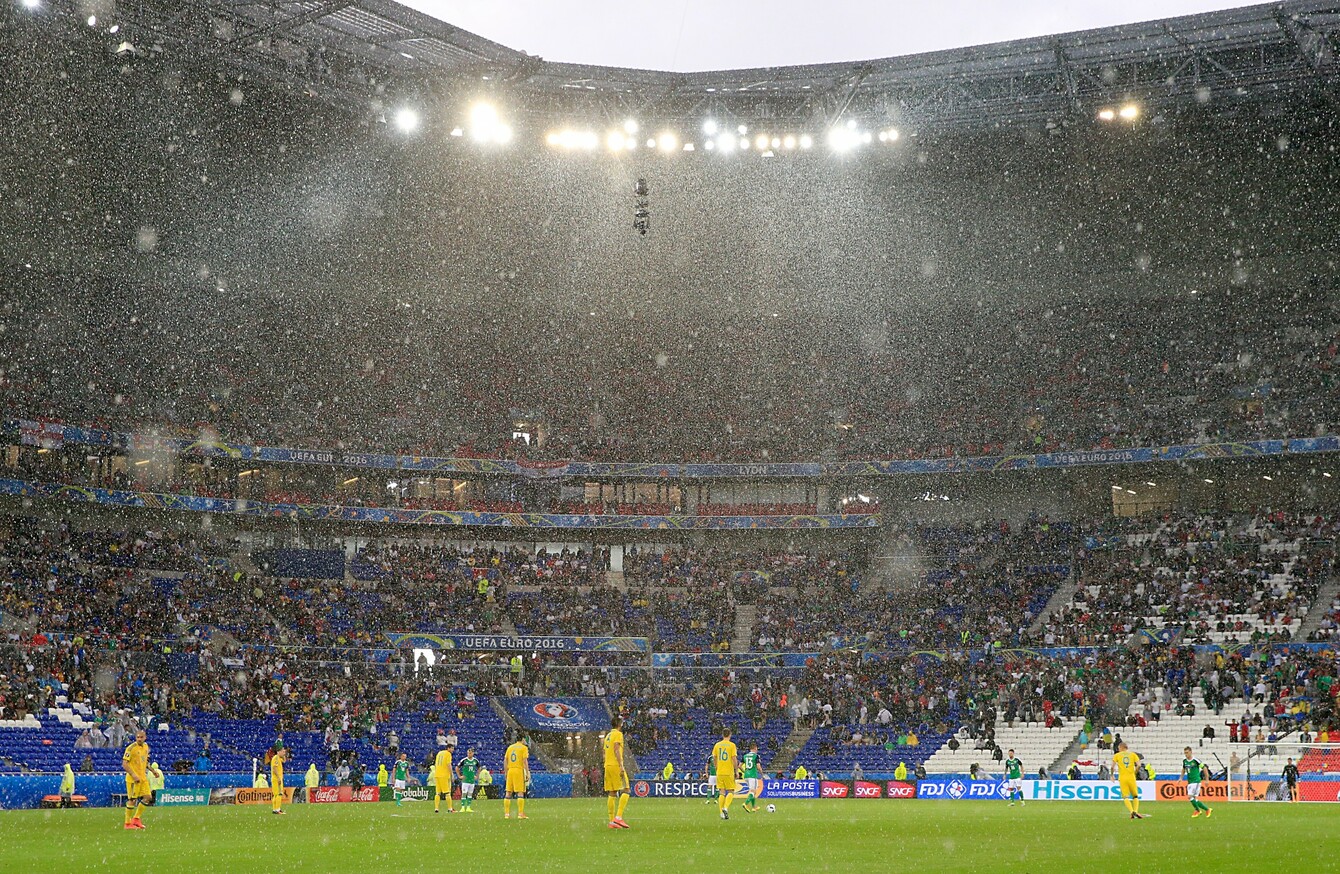 The Stade de Lyon tonight.
Image: Jonathan Brady
The Stade de Lyon tonight.
Image: Jonathan Brady
A SECOND NORTHERN Irish soccer fan has died at the European Championships in France.
The PSNI tonight confirmed that a Belfast man in his 60s died during tonight's group game against Ukraine at the Stade de Lyon.
It is understood he collapsed during the game after suffering a heart attack. He was attended to by emergency services but died at the scene.
Superintendent Nigel Goddard said, "Our thoughts are tragically with a second family this week mourning the devastating loss of their loved one."
He added that it is "extremely sad that this is the second death" among the fans who had travelled to France to watch their team at the Euros.
We have been liaising with French authorities and local officers have been in touch with the man's family in Belfast.
In a statement, the Irish Football Association said it is "deeply saddened" to learn of the sudden death.
Chief executive Patrick Nelson said: "The fan passed away as he was watching the game in the stadium. This puts any result of a football match into perspective. The thoughts of the board, management, players and staff are with his family and friends at this sad time."
On Monday, the body of 24-year-old Darren Rodgers was recovered on a rocky beach. It is believed the Antrim native fell from a walkway in the early hours of the morning.
Fans paid tribute to the young man with a round of applause during the 24th minute of tonight's game.
Northern Ireland earned a surprising 2-0 victory over Ukraine, giving them their first ever win at a European Championships.