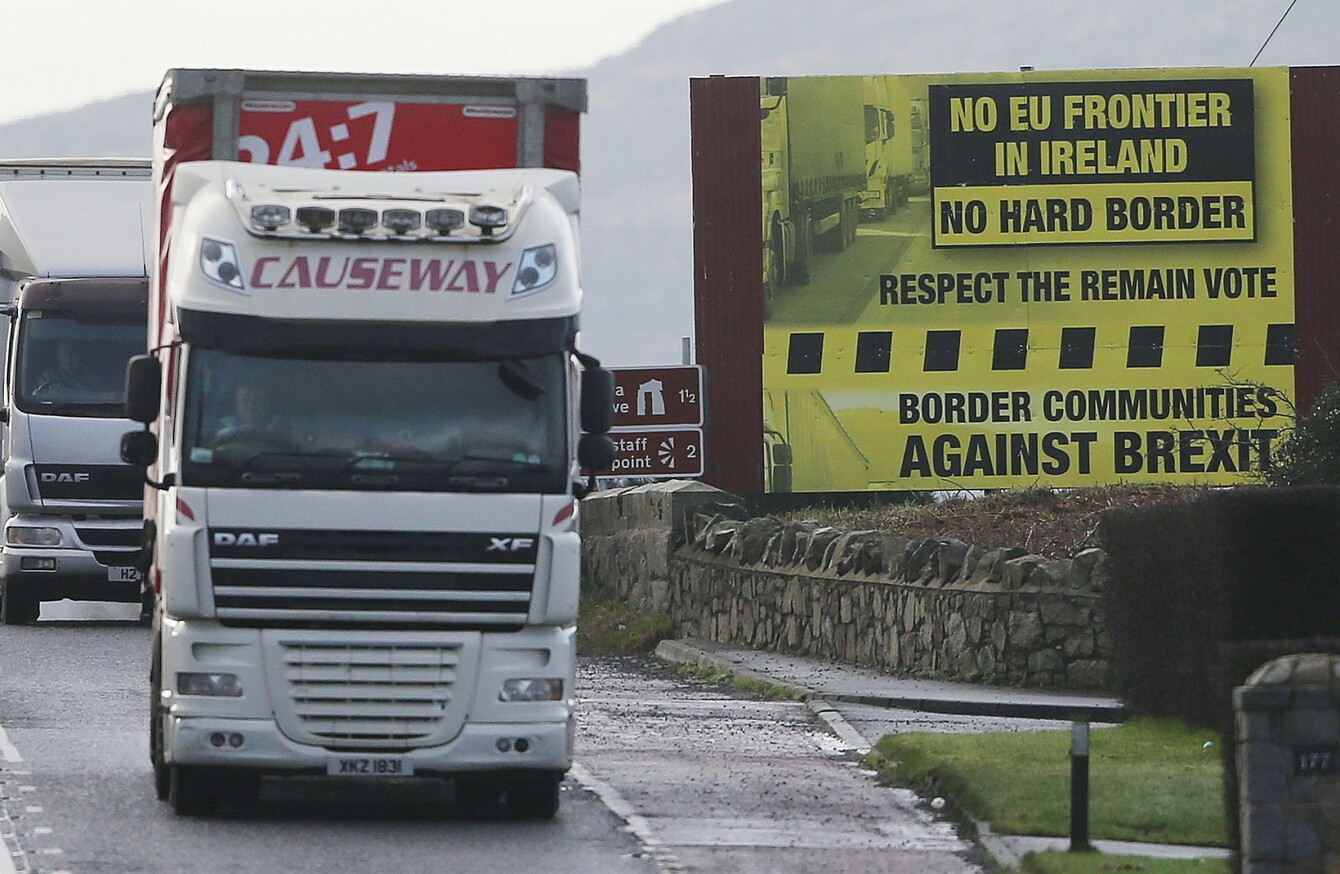 Image: Niall Carson
Image: Niall Carson
BREXIT HAS CREATED a lot of confusion about Northern Ireland, and a poll has confirmed that people aren't feeling great about it.
After Britain's vote to leave the European Union, the issue of what would happen to the UK's land border with the Republic of Ireland has gathered a lot of attention.
It's been escalating ever since then: the Stormont Assembly collapsed and Martin McGuinness, one of the leading figures in Northern Ireland politics, resigned.
In a Claire Byrne Live poll conducted by Amárach Research, 1,000 adults were asked: 'Are you optimistic about Northern Ireland's future?'
The results were:
Yes – 35%
No – 35%
Don't know – 30%
Theresa May and Enda Kenny have both made it very clear that 'there will be no return to the borders of the past' but as Article 50 has yet to be triggered, and EU negotiations are still to come, no one is really sure what will happen.
This was confused further when a statement made by an MP said that it mightn't be up to either Ireland or Britain – but that the EU could force a border between Northern Ireland and the Republic.
On the News at One yesterday, former Tánaiste Joan Burton suggested that there would be a 'lycra option' – a quirkier wording for a 'soft' border through technology.
It is hoped that this would create a frictionless border with no delays, that could check through sensors whether drivers have the right passes/credentials to travel across the border.
But Burton also said the outcome of the border depended on "the strength of the case Ireland makes" about protecting jobs and maintaining relations.
It depends on the case Ireland makes, not only to the UK, but to the negotiators and the dealmakers in the other 26 countries, so they understand how technical and how difficult this is going to be."