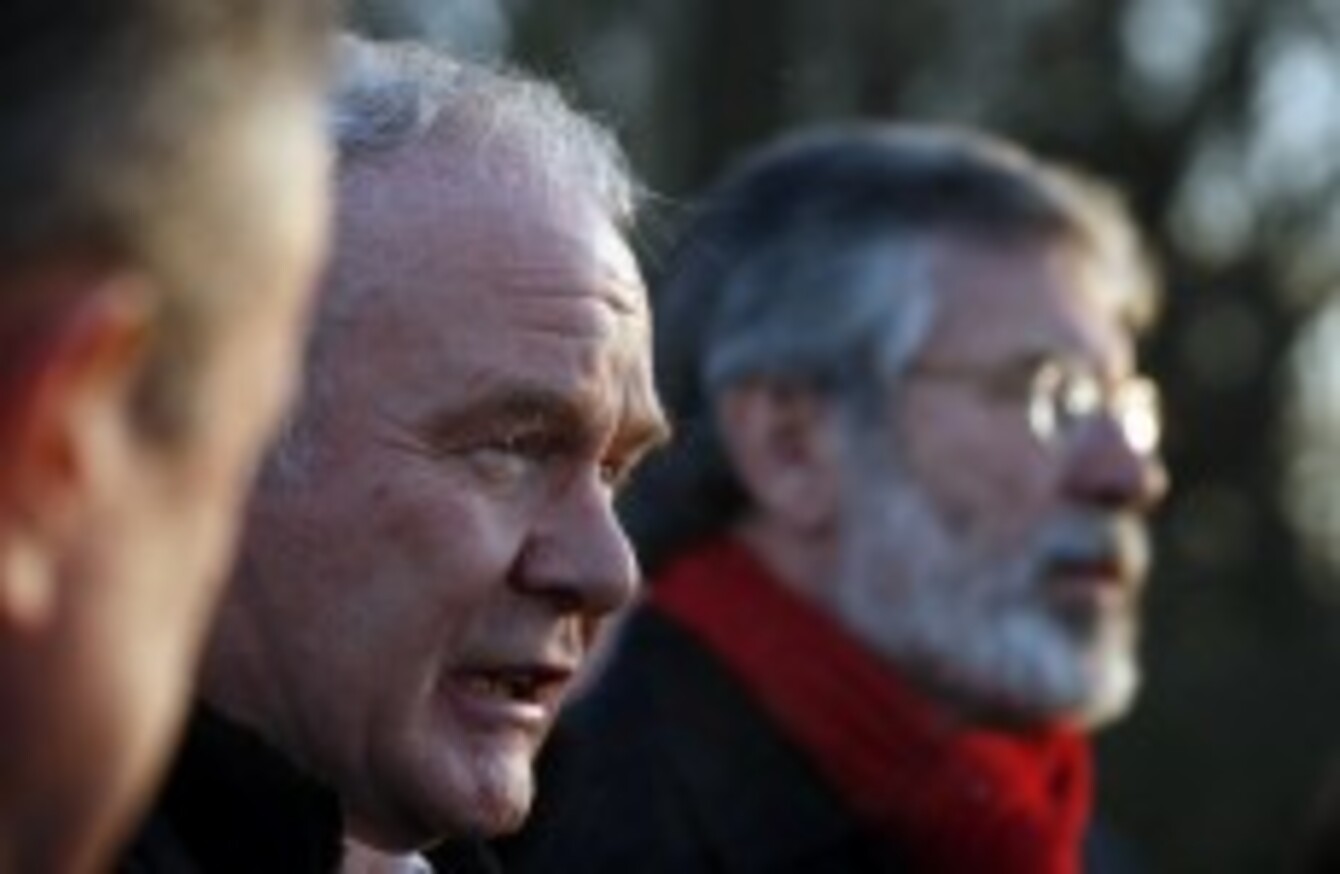 Image: PA Wire
Image: PA Wire
THE NORTHERN IRELAND talks are continuing, and though they were criticised over an 'amateurish ham-fisted episode' a week ago, progress has been made.
Minister for Foreign Affairs, Charlie Flanagan, is jointly chairing the talks with the Secretary of State for Northern Ireland, Theresa Villiers.
Substantial progress
Flanagan said that he and Villiers, along with Minister Sean Sherlock, met with the five Executive Parties yesterday morning at Stormont.
"Substantial progress has been made in negotiations over the past 24 hours. Intensive engagement continues," said Flanagan. "We remain firmly of the view that a successful and comprehensive outcome to this process will be in the best interests of the people of this island and are working to that end."
RTÉ reports that Flanagan is confident a deal will be struck early next week – but Gerry Adams seemed less positive about a forthcoming decision being made:
If a deal isn't reached before Christmas, it is thought that there is little chance of a deal being struck in the New Year. That's because there is a UK general election due in May 2015.
The talks were criticised by Sinn Féin leader Gerry Adams on 12 December, who described an incident as a "most amateurish ham fisted episode".
He was speaking after Sinn Féin claimed a financial package on offer was insufficient.
Taoiseach Enda Kenny and British Prime Minister David Cameron left the talks on 12 December, saying that no deal was possible at the time on the issues of flags, parades, and the past.
But Kenny said he believed that Northern Ireland politicians would be able to conclude outstanding issues.
The talks will resume on Monday.