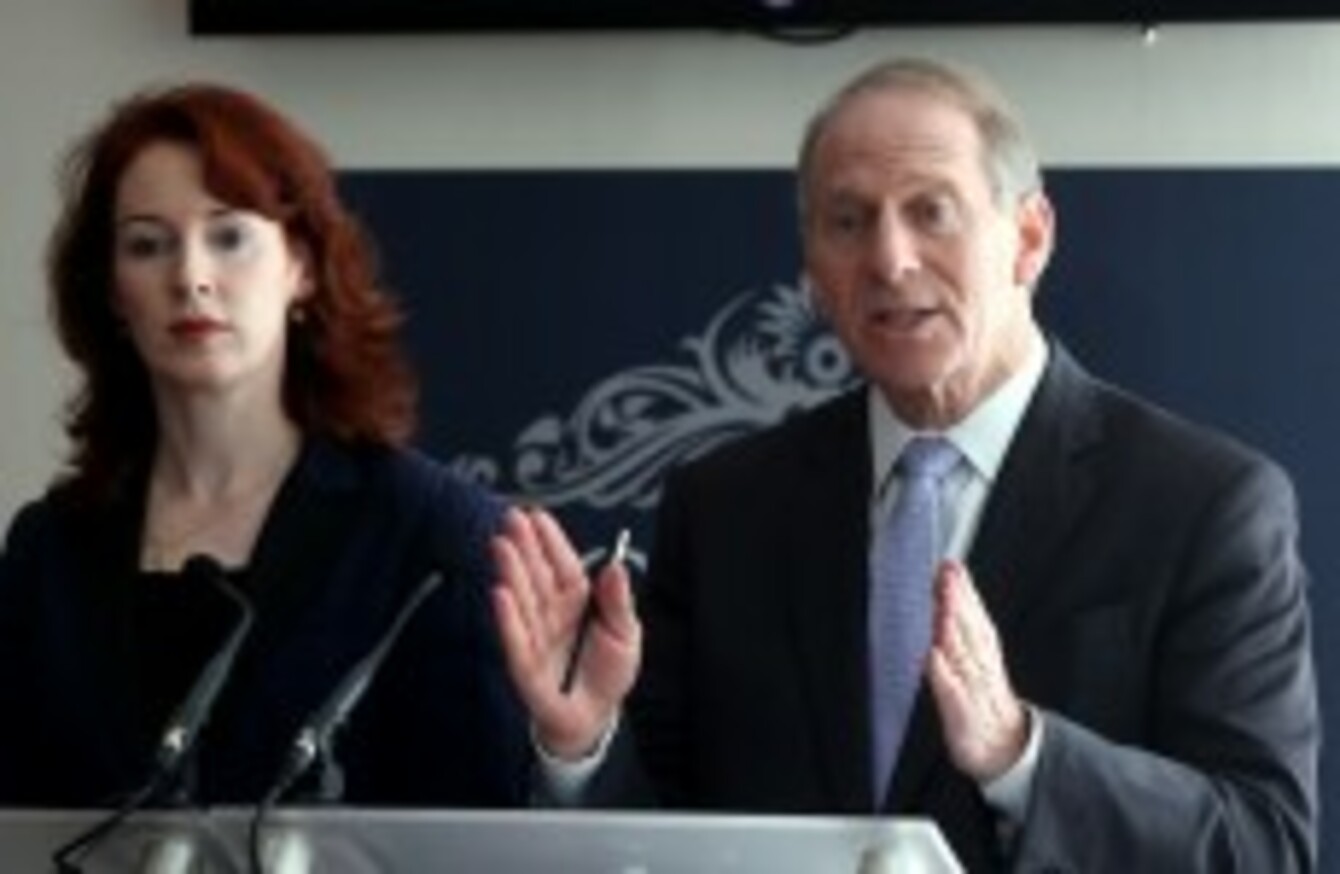 Former US diplomat Richard Haass, with Harvard professor Meghan O'Sullivan
Image: Paul Faith/PA Wire
Former US diplomat Richard Haass, with Harvard professor Meghan O'Sullivan
Image: Paul Faith/PA Wire
TALKS BETWEEN NORTHERN Ireland's political parties and a former US diplomat – aimed at making new arrangements on issues such as parades and flying flags – are to resume this morning.
Originally due to begin at 6am, they are now set to kick off at 10am in Belfast.
The talks are between former US diplomat Richard Haass and Professor Meghan O'Sullivan of Harvard University, and the leaders of five of the North's political parties.
Haass had said at the weekend that a deal must be reached today on the issues.
Yesterday, the White House urged political parties to reach an agreement in the talks, with a spokesperson for the National Security Council in the US saying the discussions are at a 'critical juncture'.
Talks are due to be held for six hours today. Haass has described the differences between the parties as "difficult but not intractable" and appeared hopeful that agreement could be reached before the deadline.
Earlier, Northern Ireland's Deputy First Minister Martin McGuinness of Sinn Féin said failure would be an 'unforgivable option' while the SDLP lead negotiator Alex Atwood said the talks cannot be allowed to unravel 'at the 11th hour'.
Talks were not held yesterday as the DUP do not work on a Sunday for religious reasons.