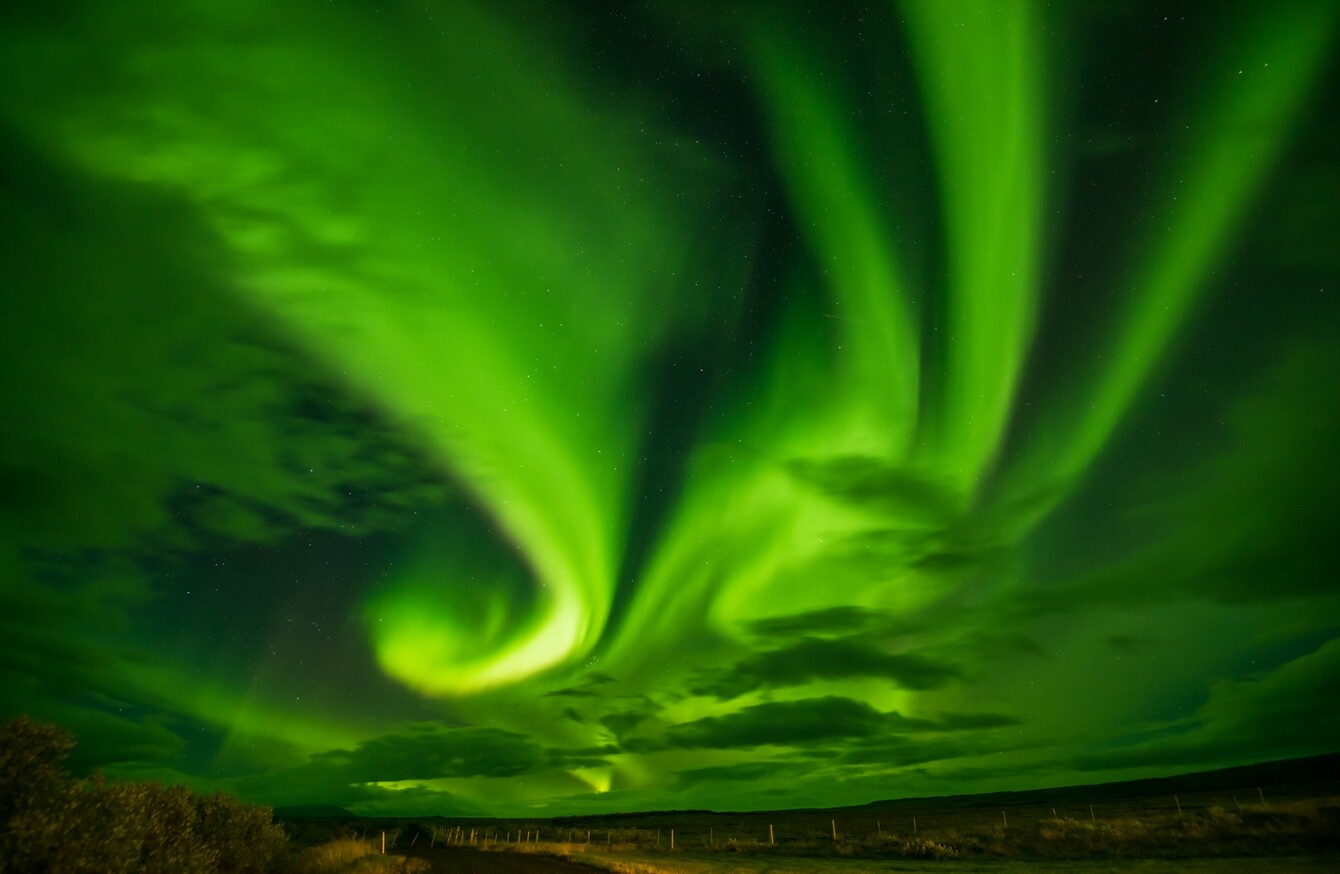 FILE: The Northern Lights in Iceland
Image: Shutterstock/Krissanapong Wongsawarng
FILE: The Northern Lights in Iceland
Image: Shutterstock/Krissanapong Wongsawarng
YOU DON'T NEED to take trip to Iceland to see the spectacular Northern Lights – according to experts, they could appear in our own skies tonight.
Astronomy Ireland says that a "huge display of the Northern Lights is forecast for Irish skies this evening as billions of tonnes of radiation is spewed out by the sun directly at Earth".
David Moore, Editor of Astronomy Ireland explained:
We've been monitoring the radiation coming from the sun and NASA and other bodies are predicting the Northern Lights will spill out of polar regions and come as far south as Ireland tonight and possibly the next few nights.
He advised that if you want to see the lights, you should keep a close eye on the north horizon:
"But if the display is as big as those 10 years ago the whole sky could be ablaze with rays and curtains of dancing aurora, one of the most spectacular sights in nature".
Up in Reykjavik, they've been seeing an amazing display this week – the city's council even switched off street lighting in some areas for an hour to cut light pollution so that the aurora borealis could be clearly visible.
Source: Einar Gardarsson/YouTube
Whether we get to see the Northern Lights or not will depend on how clear the skies are – so fingers crossed there won't be too much cloud.
To help out, Astronomy Ireland will be setting up some of the most powerful telescopes in Ireland so that members of the general public can share the views.
That's because as well as the Northern Lights, it will be possible to see Mars and Saturn. "Mars will stay with us, low in evening skies for a few months, but Saturn will be gone by next month," said Moore.
The telescopes will be available to use for free from 7.30pm tonight at Astronomy Ireland's headquarters in Rosemount Business Park, Blanchardstown, Dublin.