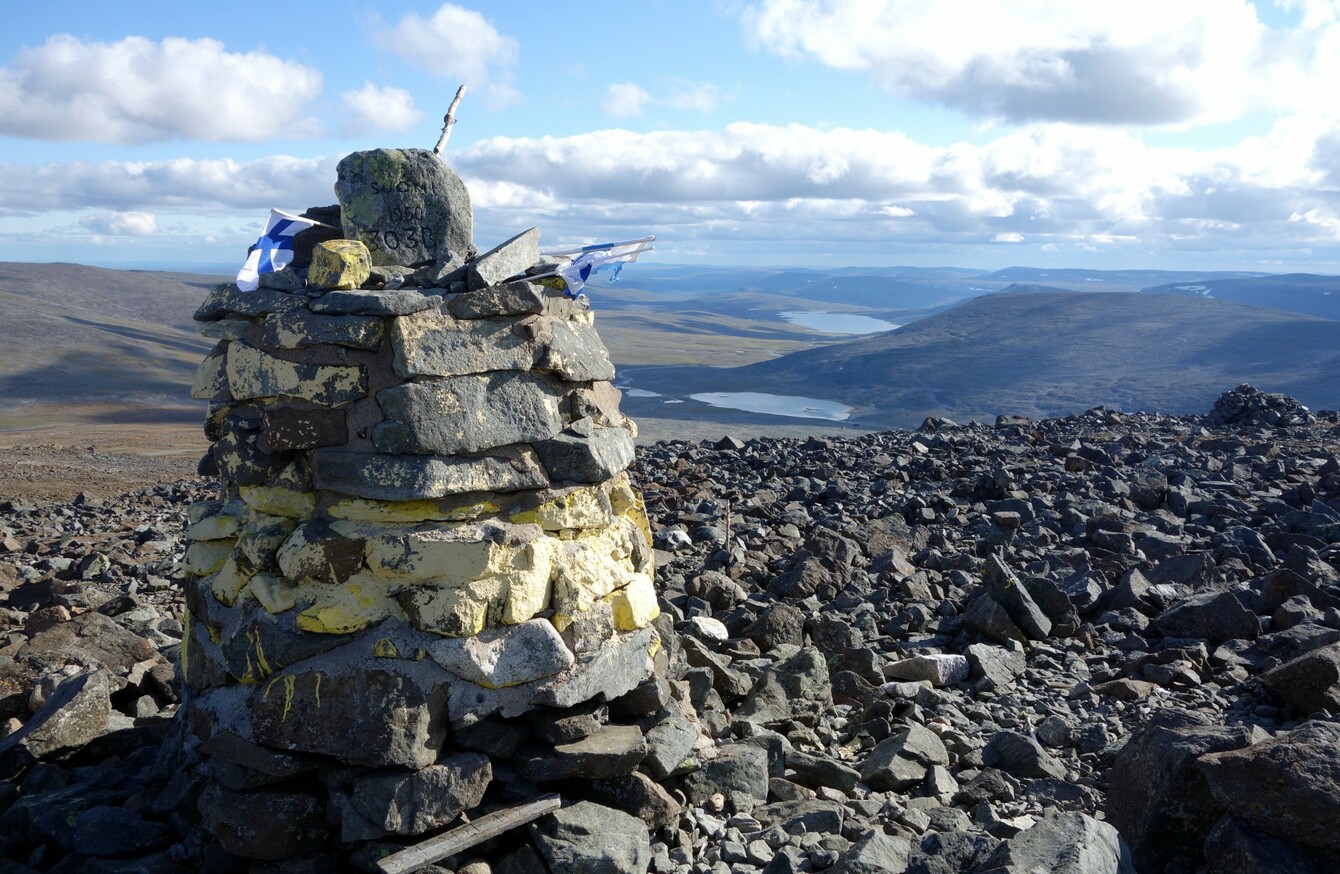 A border stone on the mountain between the two countries
Image: Wikicommons
A border stone on the mountain between the two countries
Image: Wikicommons
A CAMPAIGN HAS been launched in Norway to hand over a mountain to their neighbours in Finland.
This move would involve shifting Norway's border by around 200 metres to bring the peak of the Halti mountain into the Finnish territory.
There is a disparity between the two countries when it comes mountain peaks. Halti is around 1,365 metres high – making it relatively small by Norwegian standards.
However, Finland is much less mountainous, and if handed over Halti would become one of its highest peaks.
The change would involve Norway sacrificing around 0.015 kilometres to its neighbour.
The campaign was started by Bjørn Geirr Harsson, a former employee of the Norwegian Mapping Authority.
Speaking to TheLocal.no, he said: "We would not have to give away any part of Norway. It would barely be noticeable. And I'm sure the Finns would greatly appreciate getting it."
He has suggested the idea to coincide with Finland celebrating its centenary.
Harsson went on to say that he came up with the idea almost 40 years ago while he was travelling over the region in an airplane.
Currently a Facebook campaign pushing for the move has more 5,000 followers and it has won the backing of the Norwegian Mapping Authority.
However, the country's Foreign Ministry has not yet commented on whether or not it will be taking any action to move the mountain peak.