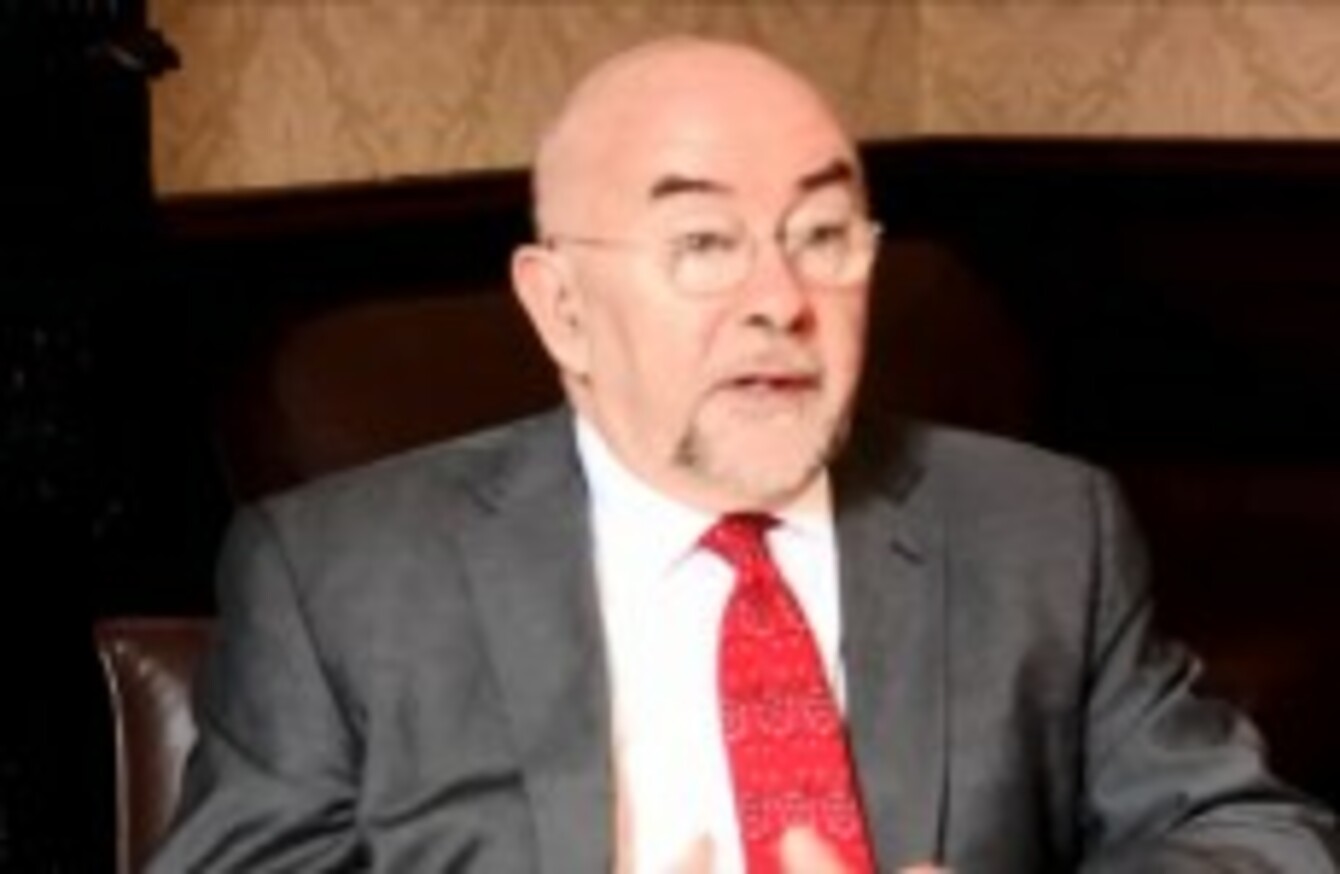 Image: TheJournal.ie
Image: TheJournal.ie
THE MINISTER FOR Education has said that a teachers' strike will not prove likely as there is "nothing on the table that would provoke such a reaction in reality".
In an interview with TheJournal.ie, Ruairí Quinn said he understands why teachers unions' have balloted their members on the right to initiate industrial action in recent weeks.
He described the move as "precautionary" as the school year is coming to an end "fairly soon".
Speaking about the rejection of Croke Park II, the Labour TD said it was "far too early to even contemplate" bringing legislation to impose pay cuts, adding that he wants to see change through negotiation.
"We're not entirely sure [what the next step is]," he said, noting that the government is meeting today to get a report and recommendations from Public Expenditure and Reform Minister Brendan Howlin.

(YouTube: Thejournalvideo)
"This was, really, an attempt by us to reduce the overall public sector pay bill. It wasn't, as such, about education or about nursing or about gardaí but they are all the people who are directly involved," continued Quinn.
"And our teachers are the third highest paid in Europe. They are worth the money in my view, in many respects. But the pay bill is too big. And we have to reduce the commencement pay for young teachers coming into the system. I would like to see that change, but I want to do it in negotiation with the public sector."
He also made comparisons with the hit taken by the private sector during the economic crisis.
"The recognition is getting our books balanced again, which we have to do as any normal operational company, business or private individual has to do. You can't live beyond your means.
"Part and parcel of the adjustment was to get the public sector pay bill reduced. The private sector has already made the adjustment. Many people have either lost their jobs, some cases they've also lost their pensions. And many people who have kept their jobs have done so on the basis that they would take a significant reduction in their salaries.
"We're really making the same kind of ask to the public sector and it was negotiated by the unions. Croke Park is due to expire in 2014 but really, I'll have to wait and hear what Brendan Howlin has to say."
-Camera and editing by Michelle Hennessey