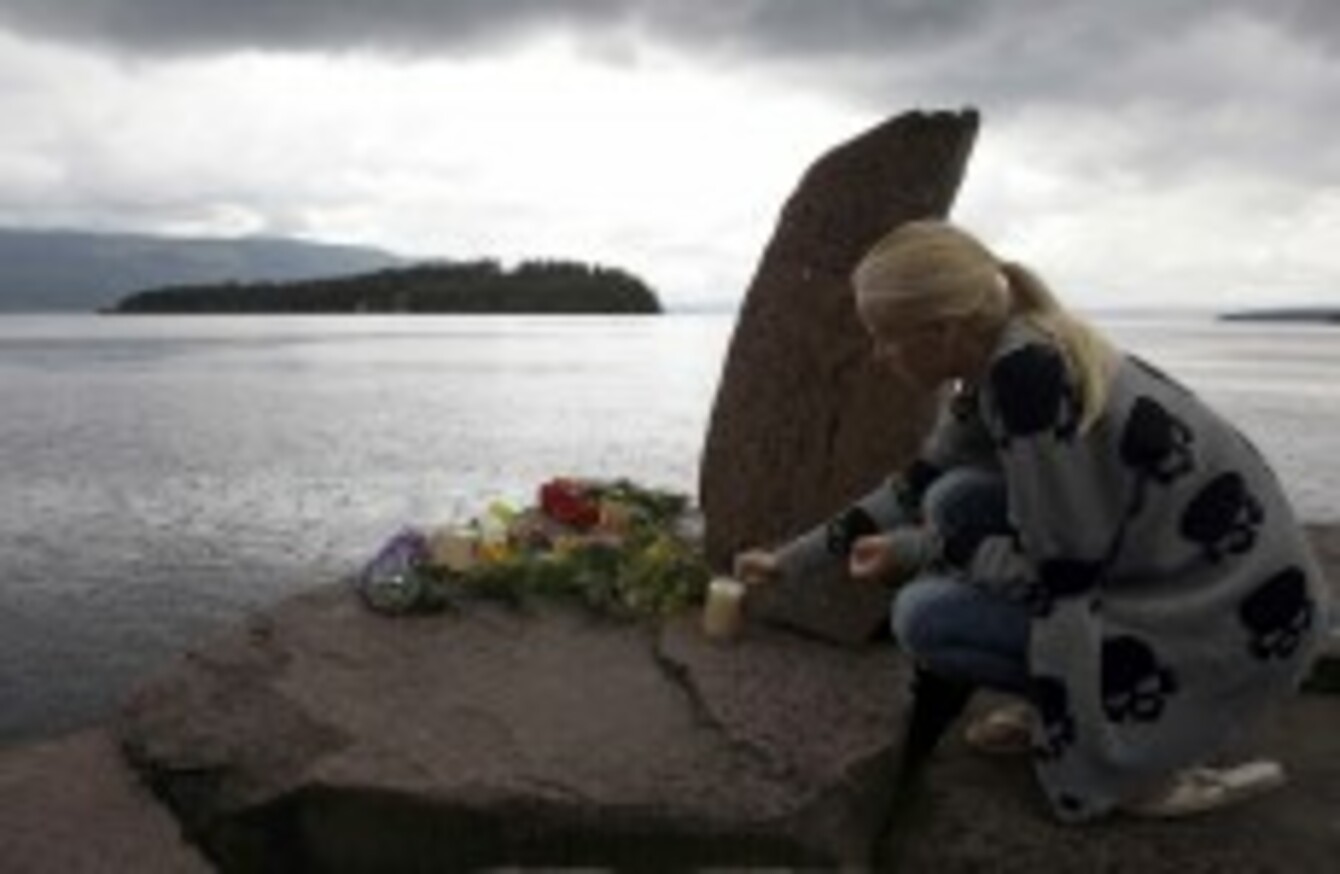 A girl lights a candle at a makeshift memorial opposite Utoya island
Image: Frank Augstein/AP/Press Association Images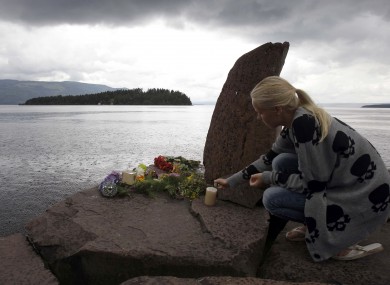 A girl lights a candle at a makeshift memorial opposite Utoya island
Image: Frank Augstein/AP/Press Association Images
EYEWITNESS ACCOUNTS OF Friday's massacres in Norway have begun to emerge as police in Oslo continue to investigate the killings.
Adrian Pracon, 21, is recovering in hospital after being shot in the shoulder by the gunman who slaughtered at least 86 people on Utøya island. He lay bleeding on the beach as the killings continued. Mr Pracon told Norway's Varden newspaper (translated): "That I played dead saved my life.
First, I tried to swim, but turned back. It would have been certain death. I lay on the beach and pretended I was dead, clinging to a corpse lying next to me. I saw him aim at me and thought it was over. When the shot came, I was hit in the shoulder.
Mr Pracon also remembers a boy of about ten shouting for his father, only to realise he had already been shot. "Now you've killed my dad. Let us alone," the boy shouted at the gunman, according to Mr Pracon.
Erik Kursetgjerde, was also on the island. He described the panicked scenes to Reuters, saying: "I heard screams. I heard people begging for their lives and I heard shots. He just blew them away. I was certain I was going to die. People ran everywhere. They panicked and climbed into trees. People got trampled."
He added the suspect "would tell people to come over: 'It's OK, you're safe, we're coming to help you.' And then [...] he shot them at close range."
Meanwhile, Norwegian journalist Jon Magnus has spoken about surviving the Oslo bomb, which exploded right next to his paper's offices. Mr Magnus told the Guardian: "Glass pieces came flying through the news desk. I was peeking out through a crack in the wall, and saw that the Prime Minister's office was burning.
I saw at least three or four bodies covered in blankets or jackets — I don't know if they were dead. I also saw people hanging lifeless out of windows [...] I was seeing dozens of people screaming and crying, running around with blood coming out of wounds, covered in blood. I saw people lying lifeless on the side of the streets.
Norway's Prime Minister today led a memorial service for those killed in the attacks, whose toll has now climbed to 93. He told mourners it was a "national tragedy", the Daily Mail reports. Police have charged Anders Behring Breivik with the deaths, and he has reportedly admitted responsibility.
Another six people were arrested in police raids in Oslo today, but were later released with officers saying they had no links to the massacres.