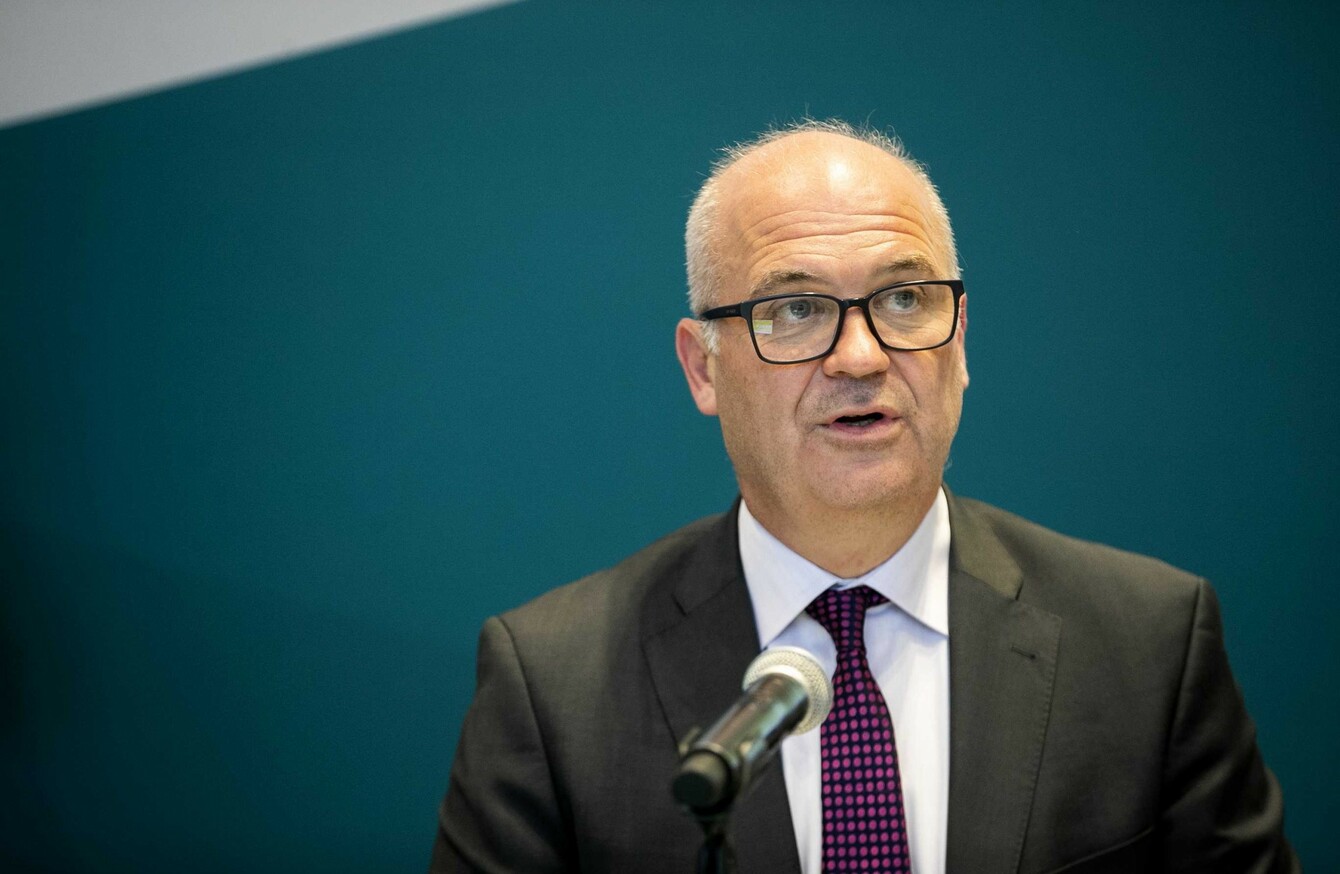 Updated Oct 4th 2020, 9:10 PM
THE NATIONAL PUBLIC Health Emergency Team has recommended that the entire country move to Level 5, the highest restrictions possible. 
The recommendation was made following a NPHET meeting this evening as cases of Covid-19 continue to rise sharply across Ireland. 
A NPHET source told TheJournal.ie that the "projections are very bad" and that there needs to be a "major shift". 
They said that there has been a "big deterioration" in the situation in the country in recent days. 
However, there are concerns among NPHET that the government will not agree to the Level 5 recommendation, with one source suggesting that the country may not be ready for such a strong change. 
One member of government queried whether the public would adhere to a Level 5 lockdown at this point. 
Government sources said tonight that the majority of ministers are shocked at the advice and are against the escalation – though they added that it would be a big deal for the government to actually say no to a NPHET recommendation. 
It is understood the government is surprised at the advice to jump to Level 5 given the societal and economic ramifications involved. 
A number of sources expressed serious concerns that Ireland would be the only country in Europe to have such an approach to Covid-19. 
These sources were worried that a Level 5 shutdown could cause permanent economic damage. 
They also noted that while hospital and ICU numbers are rising, approximately 1% of general beds and 7% of ICU beds are being used to treat Covid-19 patients. There is 'ample capacity' in the healthcare system to deal with an increase in patients, they said, through private acquisitions and the use of CityWest in Dublin. 
With surprise expressed among a number of government sources at the scale of the recommendation, this could be the point at which government has its biggest break from NPHET advice, weighing up the economic, societal and mental health pressures involved, sources said. 
NPHET is believed to have recommended that the restriction would last for four weeks. 
The three government party leaders will discuss the advice with Chief Medical Officer Tony Holohan tomorrow. 
Currently two counties – Dublin and Donegal – are at Level 3 while the rest of the country is at Level 2.
Health officials have painted a bleak picture of the challenge facing Ireland. The Department of Health has confirmed a further 364 new cases of Covid-19 in Ireland today and no additional deaths.
Yesterday, there were 614 new cases of the virus confirmed here.
Several ministers were taken aback by tonight's meeting as they said NPHET last Thursday thought it was unwarranted to move all of the country to Level 3.
They queried why there has been a change in approach only a few days later.
The government will be informed of the outcome of tomorrow's meeting between the coalition leaders and the Chief Medical Officer. Any recommendation will go to an oversight group before Cabinet.
This evening's NPHET meeting was chaired by Dr Tony Holohan, who returned to his role as Chief Medical Officer today after three months away on temporary leave to care for his wife. 
#Open journalism No news is bad news Support The Journal

Your contributions will help us continue to deliver the stories that are important to you

Support us now
What Level 5 restrictions would mean 
Under Level 5 restrictions, people would be asked to stay at home except to exercise within 5km of their homes. It would be advised that people do not have any visitors to their homes.
Employees would be advised to work from home unless it is for work in health, social care or other essential services that cannot be done from home. Schools and creches would remain open with protective measures in place.
No social or family gatherings in other locations – either indoors or outdoors – would be allowed to take place.
The two exceptions to this would be weddings, with guest numbers limited to six, and funerals at which up to ten mourners could attend.
Other religious services would all be held online but places of worship would remain open for prayer.
Those aged over 70 and the medically vulnerable would be advised to exercise their judgement regarding the extent to which they engage with others and in activities outside their homes. Specific guidance for these groups would be issued in the event of a move to Level 5.
Bars, cafés and restaurants would only be allowed to offer a takeaway/delivery service. Hotels would be open only for those with essential non-social and non-tourist purposes.
Museums, galleries and other cultural attractions would be closed.
No matches or sporting events would be allowed, only individual training could continue and gyms would have to close.
Public transport would be restricted to 25% capacity and people would be advised to walk or cycle instead, where possible.
Additional reporting by Christina Finn, Cónal Thomas, Dominic McGrath and Michelle Hennessy.