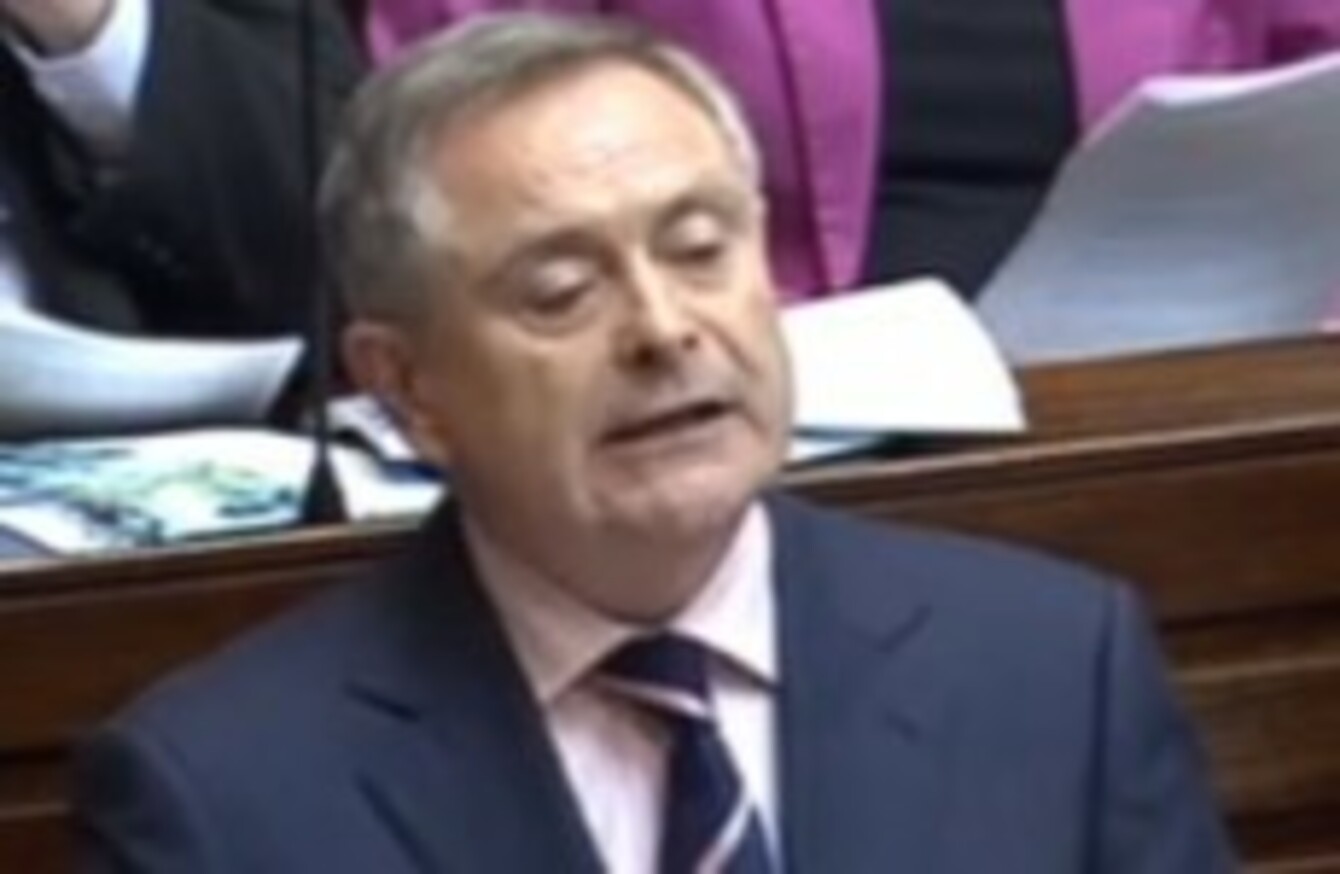 Image: Screengrab
Image: Screengrab
SOME OF THE remaining money in Ireland's National Pension Reserve Fund (NPRF) is to be used to invest in capital projects.
The Minister for Public Expenditure and Reform Brendan Howlin told the Dáil during his Budget speech that the Government will transform the NPRF into the Ireland Strategic Investment Fund.
Howlin said that this fund would "invest on a commercial basis in projects in Ireland that support economic activity and employment".
The NPRF was used to the tune of €20 billion to recapitalise AIB and Bank of Ireland.
Howlin added that the value of the discretionary fund in the NPRF was €6.4 billion.