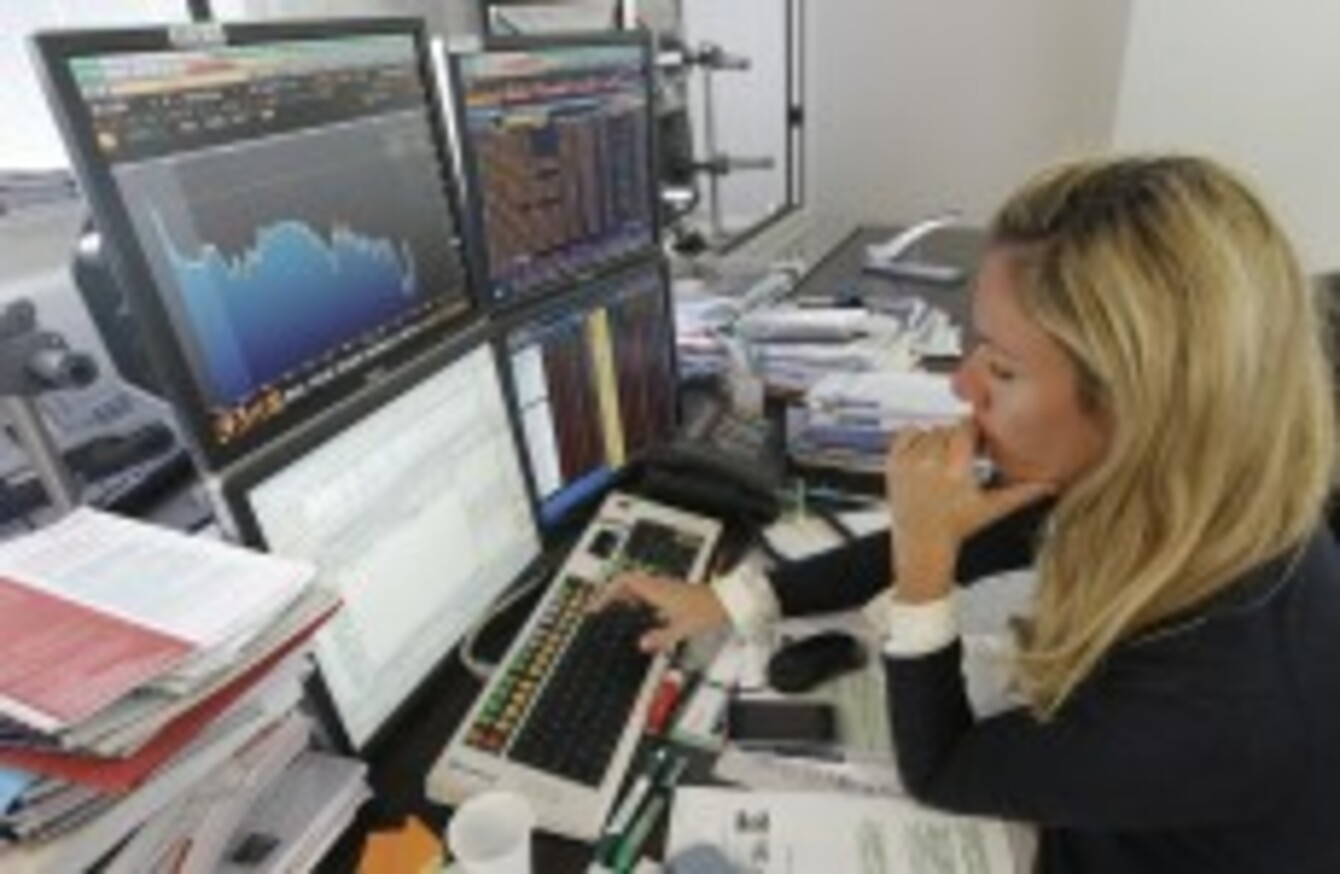 Image: Jacques Brinon/AP/Press Association Images
Image: Jacques Brinon/AP/Press Association Images
IRELAND WILL LOOK to raise new money through medium-term bonds in the near future.
The announcement came from the National Treasury Management Agency, the body tasked with managing the nation's debt, earlier today. Late last year, the country's cost of borrowing for short-term bills dropped to its lowest post-bailout level.
The NTMA has been dipping its toes back into the markets, raising €500 million at a time in so-called T-Bills. In November 2012, the three-month bonds sold at a yield, or interest rate, of 0.55 per cent.
Encouragingly, the 2012 auctions were all oversubscribed.
The NTMA now wants to raise funds through a syndicated tap of its 2017 Treasury Bond.
A syndicated tap is the sale, at a pre-determined price, of additional amounts of an existing bond, due to be repaid in four years. It is open to all institutional investors.
The NTMA has mandated Barclays, Danske, Davy, RBS and Société Générale as joint lead managers for the transaction, details of which will be revealed shortly.
The move by NTMA has been expected for the past few months, given the relative success of the short-term bill auctions.
Danske Bank strategist Owen Callan described the announcement as "a massive step in Ireland's long process of fully regaining long-term bond access".
He predicted a further two syndicated bond issuances during 2013. "Ireland's ability to return to the markets unaided will be the key test as to whether it can successfully exit the Troika support programme at the end of 2013 on schedule," he said. "And it will also be a key determinant in the willingness of the major ratings agencies to upgrade Ireland back into a more favourable territory over the course of 2013, itself a major obstacle to fully regaining its sovereign creditworthiness."