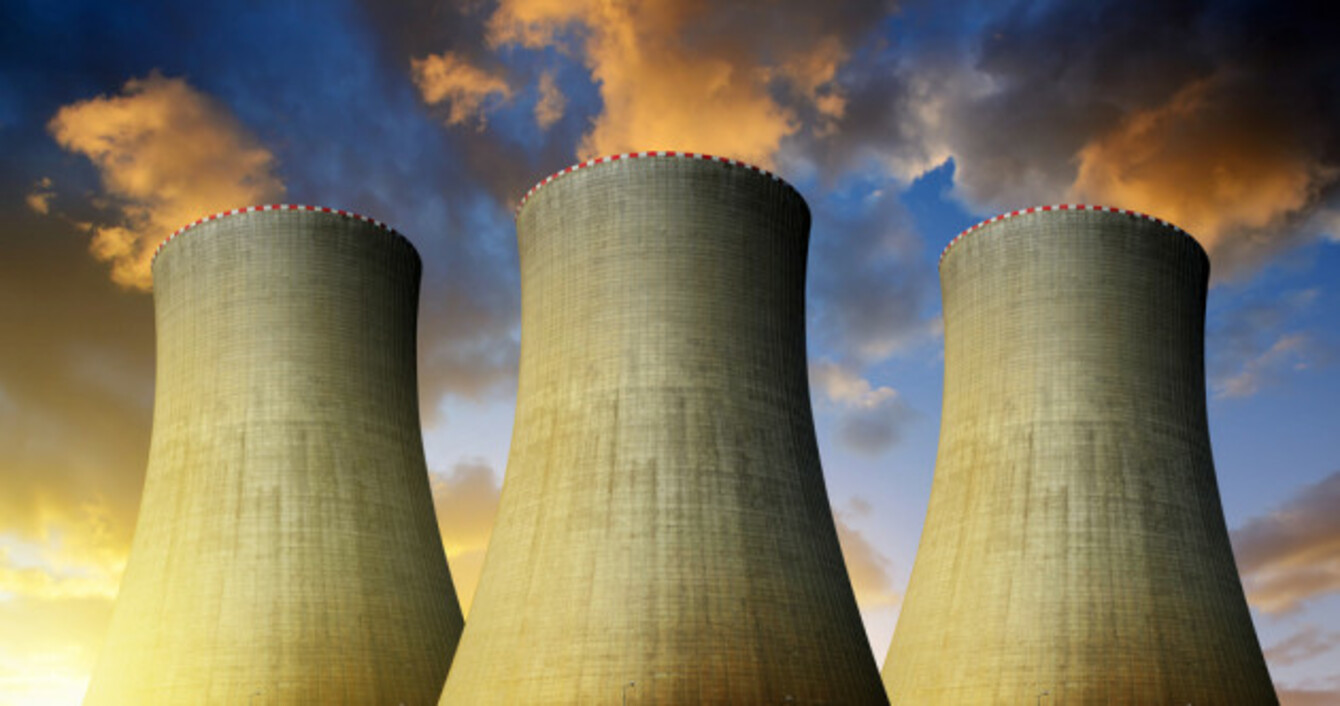 Image: Shutterstock/jaroslava V
Image: Shutterstock/jaroslava V
OTHER THAN THE obvious humanitarian risks posed by a nuclear disaster, such an event would have a devastating impact on Ireland's economy, according to a recently published National Risk Assessment report.
Charlie Flanagan, who until recently held the government's foreign affairs brief, said there is no "immediate threat" to Ireland amid ratcheting tensions in the Korean peninsula.
But he said Ireland must nonetheless be aware that it is "not immune" to international conflicts.
The threat of nuclear weapons has hit the headlines in recent months, as tensions have risen between the US and North Korea.
The government's latest list of things Ireland should be worried about cited: Brexit, the lack of housing provision, the threat of cyber attacks and terrorism – to name but a few.
Risks 
It also finds that the potential contamination of Ireland as a result of fallout from a nuclear accident is a risk, albeit one of low probability.
"Apart from the obvious risks to public health and well-being, the potential for economic impact on Ireland is significant, in particular reputational risk to the agricultural sector," it states.
If a nuclear event did occur and it affected Ireland's food produce and exports, there are concerns that Ireland's competitors would portray Ireland's food products as unsafe.
Such reputational damage could severely impact on Ireland's economy, states the report.
While stressing the very low risk of a nuclear accident and without measuring the likelihood of any particular scenario, the risk assessment cited a recent report from the Economic and Social Research Institute (ESRI) which assessed potential costs to Ireland in four hypothetical scenarios.
The costs associated with such a disaster ranged from €4 billion in a scenario with no
contamination where losses are reputational through to €161 billion, where high levels of radioactive contamination would necessitate a prolonged period of food controls and agriculture protective actions.
National Emergency Plan 
The Environmental Protection Agency states that although Ireland does not have a nuclear power industry, Ireland has a detailed National Emergency Plan for nuclear accidents.
"Ireland has a National Emergency Plan for Nuclear Accidents (NEPNA). NEPNA is intended specifically to cater for a widely dispersed radiological emergency or crisis such as that arising from a major accident at a nuclear installation abroad or a nuclear detonation resulting in radioactive contamination reaching Ireland," the agency told TheJournal.ie.
The accidents at Chernobyl and Fukushima show that if such an accident did occur in the future in the UK or Western Europe, the consequences for Ireland could be serious.
While Sellafield is the nuclear power plant which has concerned Ireland most in the past (though last year the EPA said an accident at the plant would not pose an immediate health risk to the population of Ireland), there have been concerns about the new plant planned at Hinkley Point C in Somerset.
So what kind of nuclear incidents would impact Ireland?
The EPA has a list on its website:
An accidental core meltdown or explosion at a nuclear plant
A terrorist attack on a nuclear installation abroad
The detonation of a nuclear bomb abroad
An accident involving a nuclear-powered ship or submarine near the Irish coast
An accident involving a vessel carrying nuclear materials near the Irish coast
The re-entry into the Earth's atmosphere of a nuclear-powered satellite
It also has some handy information about what you should do in the event of a nuclear disaster.
A nuclear accident in the UK or Europe could release a radioactive plume into the atmosphere, and depending on the wind speed and direction, it could eventually reach Ireland.
According to the agency, two of the most recent assessments by government and the EPA showed that predicted radiation doses would be below the levels which would require measures such as sheltering, relocation or evacuation of people in Ireland.
However, appropriate food controls would be required to reduce radiation doses from the consumption of food containing increased levels of radioactivity.
One of the most common questions is should people take the iodine tablets which were issued by the government in 2002, and might be buried somewhere in your cupboard at home.
The iodine tablets were meant to help counteract radioactive iodine, but the EPA said circumstances have changed over the years.
"Given the distance of any nuclear facilities from Ireland there is no need to for people in Ireland to take iodine tablets following a nuclear accident abroad. The same can be said for a nuclear detonation abroad," said the EPA.
With the closure of the two oldest and most vulnerable nuclear reactors in the UK – Calder Hall and Chapelcross – the threat of a major release of radio-iodine into the atmosphere has substantially receded, it stated.
The 2002 batch of tablets cost of €630,000 and expired in 2005.
So there is no longer a need to take iodine tablets.
The best protection against avoiding a nuclear disaster is international and diplomatic relations, said the government's risk assessment report.
"In view of the potentially catastrophic humanitarian consequences of a nuclear detonation, it will remain important to continue international engagement relating to nuclear safety, as well as on nuclear disarmament and non-proliferation."
The UK-Ireland Contact Group on Radiological Matters meet every year to discuss matters relating to nuclear power. In light of the UK leaving the EU, those in opposition believe Ireland needs assurances that the same safety standards and co-operation will be in place post-Brexit.