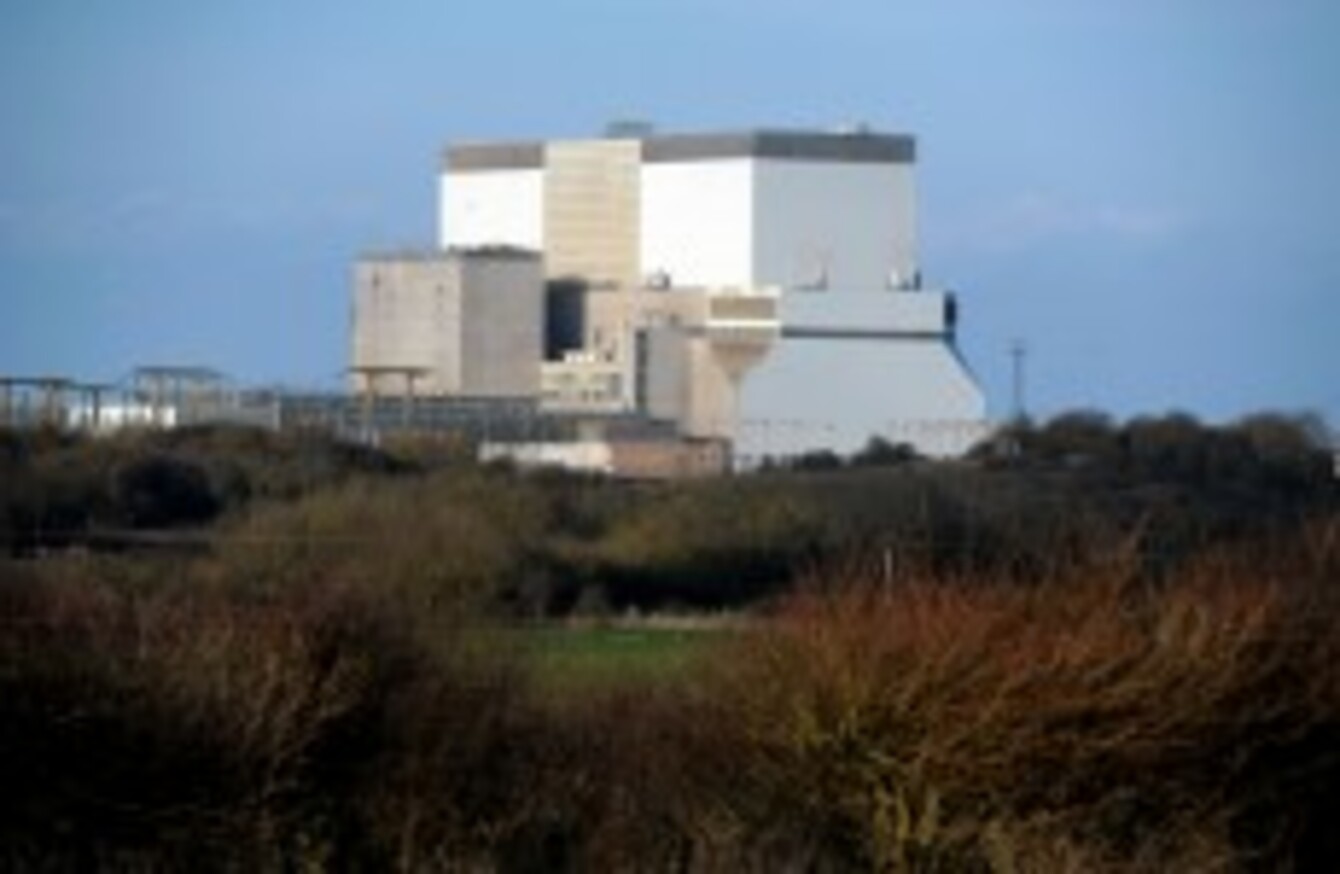 The existing facility at Hinkley Point
Image: Tim Ireland/PA Archive/Press Association Images
The existing facility at Hinkley Point
Image: Tim Ireland/PA Archive/Press Association Images
AN TAISCE — THE Irish national trust body — goes to the High Court in London tomorrow for the start of a two day hearing challenging the legality of the British Government's decision to build a new nuclear power station in Somerset.
The two-reactor plant will be the UK's first new nuclear plant for a generation. French energy company EDF clinched a €18.9 billion deal to build it in October.
It's planned that, at full capacity, the two new reactors will be able to produce seven per cent of Britain's electricity, enough to power five million homes.
As part of its challenge, An Taisce is claiming London acted unlawfully in not consulting with the Irish public before permission was granted.
According to a statement from the organisation:
Such a consultation is required by Article 7 of the EU's Environmental Impact Assessment (EIA) Directive, the UK's own regulations, and international conventions such as the Espoo Convention and Aarhus Convention, to which Ireland and the UK are party.

These conventions specify obligations in respect of consultation on the trans-boundary effects of projects, and on public participation.
An Taisce spokesperson James Nix said that while he appreciated that the UK intends to implement rigorous regulation, if an accident were to happen the effect on Ireland would be significant.
"No matter what the probability – if it happens, the fact that there was a low likelihood of it happening will be of little comfort," Nix said.
"That is why these legislative provisions and international agreements exist – namely to facilitate taking into account the input from the parties concerned as a fundamental part of the decision making process.
"We seek the assistance of the courts in determining the lawfulness of the decision and ensuring environmental law is upheld."
British Prime Minister David Cameron has said the Government's investment in the plant will lead to the creation of 25,000 jobs.
If the EDF deal is confirmed next year, the new power station could be operational by 2023.