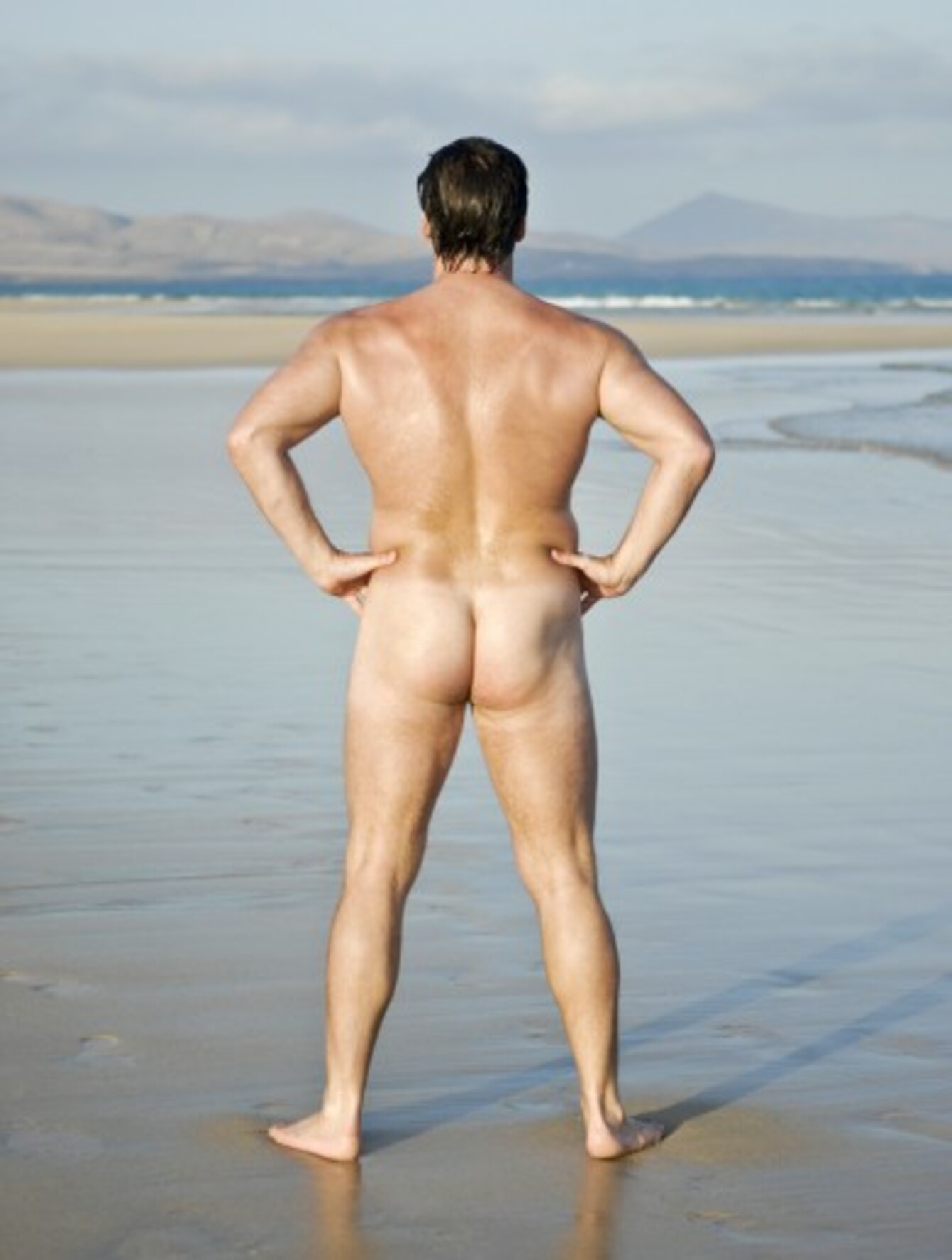 Image: Shutterstock
Image: Shutterstock
WITH THE WEATHER getting warmer, people are thinking it might be nice to grab their swimsuits and head to the beach for a dip.
But there is another group of people who might decide to just leave the swimsuits at home.
This would be the Irish Naturists Association (INA) – yes, there is one and it has been in existence for more than 50 years.
Their primary function is to promote naturism in Ireland. Just like any other club, the INA organise social functions, like monthly swim sessions and they are currently campaigning for the provision of officially approved clothing optional beaches.
Shed the clothing
Naturist facilities in Ireland are pretty limited and while there are many secluded beaches around the Irish coastline that are used by naturists, none are officially recognised naturist beaches.
In September, Ireland will host the 34th International Naturist Congress.
Speaking to Pat Gallagher from the INA he said that they were very excited that Ireland was going to be the host for this year's congress, stating that thanks to the support of Failte Ireland, they put in a successful bid to be the host this year.
Naturism
"Naturism is popular all around the world – in France and Spain in particular," said Gallagher.
So, how does one go about becoming a nudist (without just taking off your clothes that is)?
"Most people come to know about naturism through someone they know or after they have been on holidays on the Continent and see it for themselves," said Gallagher.
People are often on holidays, they head along to the beach, they're wandering around and next thing they're in nudieville! After having a little titter and a giggle, people often see it as something that they would like to have a go at.
"They often return from holiday and get in touch with us, saying that they saw it abroad and they would like to join the association," he said.
He said that while people are often open to naturism while they are on holidays, it can be a different story when they are at home in Ireland.
"I think we live in a very small parochial country. People are very wary about people knowing their business. There is a certain trepidation out there about being nude. Often people say they love being nude and going for a swim, but when asked if they have told anyone, they say, 'God no'," said Gallagher, who said people often have this reaction about going nude on Irish beaches.
Nude beaches
"People are often quick to take part in naturism on holidays, they often book in to resorts, but many say they wouldn't dare do it at home," he said, adding, "that's a shame".
There are a number of clubs in Ireland such as Club Aquarius (based in Dublin) and the SNC, the Southern Naturist Club, based in the Cork/Limerick area.
However, numbers for these clubs are restricted, as Gallagher explained:
"There has to be a balance as often time there might be more of one gender than another. It would be uncomfortable for a woman to join with her husband, for example, and find that she is only one of two women in the club, so they like to balance out the men and women."
The appeal
So what's the appeal?
"Naturism is about being comfortable with yourself, being free and enjoying it," said Gallagher. "People on the Continent are a lot more content in just their skin, while Irish people seem to be a bit more uneasy with their own bodies," he said.
The association says that "once you feel comfortable in the nude, then you will probably try to increase the number of times you can relax 'au naturel' and as we tend to like socialising it is only natural that we then look to mixing with others. That this can happen nude or otherwise is an added bonus".
Gallagher was quick to say that while naturism is about being nude, it is not about sex.
"I am not saying that we are all not sexual people, but it is not part and parcel of what naturism is all about," he said.
"It's about enjoying yourself, being happy, with like-minded people. It really has nothing to do with sex. If it were, there are lots of other places on the Internet where people will find what they are looking for – but it won't be on a nudist beach."
Rare occurrences 
One of the frequently asked questions is about what happens if men do get physically aroused?
The INA says while it is a rare occurrence, they give the following advise:
This is an extremely rare occurrence. If you are unfortunate enough to have this happen to you. Just relax, lie face down for a bit, or if near the water, take a dip. Do what you can to cover up, as failure to do so would change your status from being an ordinary naturist, and into an altogether different category of individual. The main thing though, is just to relax, it'll probably never happen.
The INA said there are no "official" nudist beaches in Ireland.
#Open journalism No news is bad news Support The Journal

Your contributions will help us continue to deliver the stories that are important to you

Support us now
"There are unofficial beaches that have been used for years, but we want local authorities to at least put signs up at beaches saying "possibility of nude bathers here" so that people who are not expecting it don't "get a shock".
Gallagher said that they have been told that this would involve legislative change and that the issue has been "passed from Billy to Jack" in the last few years.
"We feel that as the Congress is being held here this year, it is a good time to make this change – after all – very little is required, it's not a big deal and God knows, we are in the 21st Century."
The INA says "unofficial" nudist beaches can be found:
Dublin 
Corballis, near the village of Donnabate
The Forty Foot in Dun Laoghaire
Vico Road, Dalkey 
Wicklow
Sallymount near Brittas Bay
Wexford 
Curracloe (south end of beach)
Galway 
Mayo 
Bartraw, Westport Bay
Trawmore Sand, Achill Island
Keem Strand, Achill Island
Old Head, Clew Bay, near Louisburgh
Sligo
Yellow Strand, northern side of Sligo Bay
Trawalua Strand, western side of Mullaghmore Head, south of Roskeragh Point
Clare
Kilkee Beach
Lough Greany
Cork 
Clonakilty Bay 
Long Strand, west of Clonakilty Bay
Kerry 
Inch
Clogher Beach, on the tip of the Dingle Peninsula 
Murreach Strand
Stradbally Strand in Bandon Bay 
Banna Strand
Beal Strand
Ventry Beach 
There are no officially approved naturist beaches or sites in Ireland. Nude swimming or sunbathing on a public beach or in a public place is, therefore, illegal. Please bear this in mind at all times.