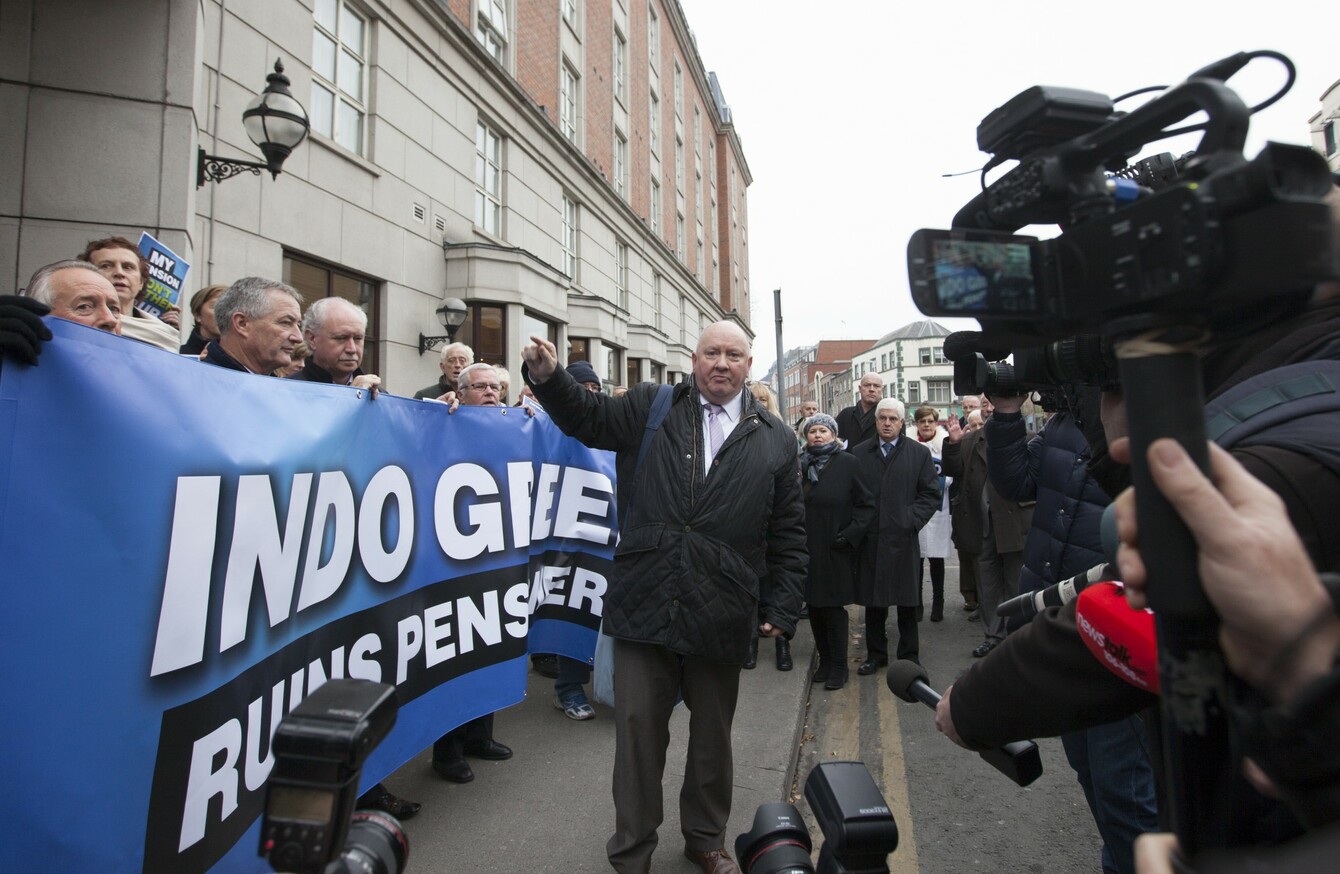 Image: Eamonn Farrell/Rollingnews.ie
Image: Eamonn Farrell/Rollingnews.ie
THE NATIONAL UNION of Journalists (NUJ) has warned against a "false dawn" amid reports that Independent News and Media (INM) has made proposals regarding the future of pension schemes for its workers.
Last week, around 100 current and former staff of the Irish Independent protested at a shareholders' EGM in Dublin over plans to cut their pension fund.
The company, which owns titles such as the Irish Independent and Sunday World, announced that it will no longer contribute to the company's defined benefit pension scheme last month.
The NUJ has issued a statement warning the company against setting unrealistic deadlines for a resolution on workers' pensions.
The union says it is seeking urgent confirmation that no arrangement will be entered into "without prior involvement of the Dublin Printing Group of Unions", as well as meetings between the trustees and pension scheme members.
NUJ Irish Secretary Séamus Dooley said: "I understand that the trustees of the two defined benefit schemes met INM management on Friday. No written proposals have been provided to the trustees. No information has been provided by the company to trade union representatives.
To date management has failed to engage with the NUJ or the wider trade union group on this issue, in breach of agreements. In the absence of clear proposals I would warn against a 'false dawn'.
"This remains a secretive process – still aimed at imposing significant changes to the pension entitlements of members."
Dooley also welcomed an amendment to the Social Welfare Bill, tabled by senator Alice Mary Higgins, while the future of defined benefit schemes will be debated in the Seanad on Tuesday.
He concluded by asking the trustees to be given time to consider any company proposals and "must, in turn, afford the same opportunity to the trade unions and scheme members".
If this process was interfered with in any way, or unrealistic deadlines set in the run up to Christmas, it would be "strongly resisted" by trade unions, he added.