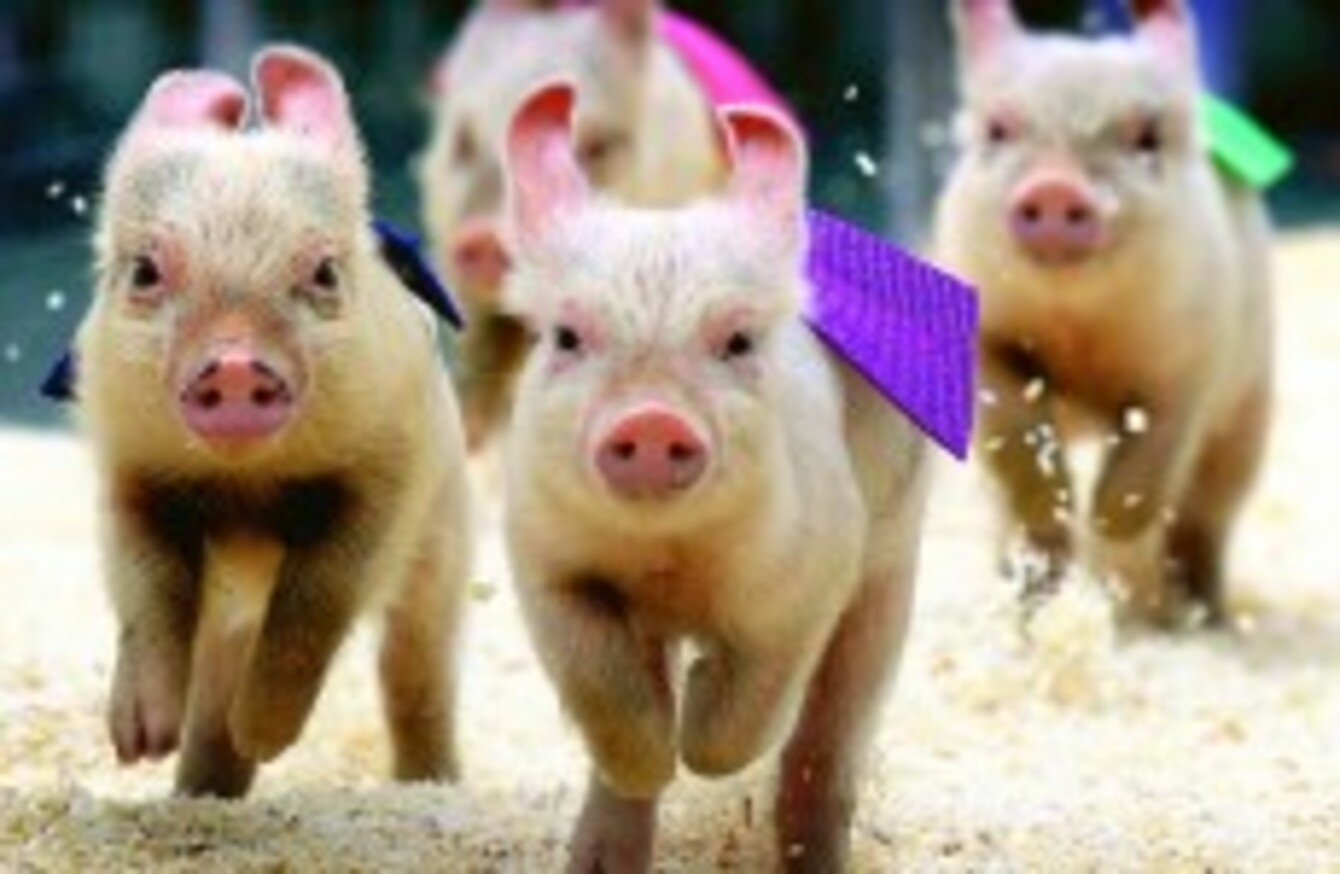 Yay! Ireland has a large pig population.
Image: AP Photo/Doug Mills
Yay! Ireland has a large pig population.
Image: AP Photo/Doug Mills
HERE'S THE STORY with pigs. Not PIGS (the umbrella term used to describe the state of the economies of Portugal, Italy, Greece, Spain – and since 2008, Ireland). Actual pigs.
The Central Statistics Office has just released a survey of where the pig population of Ireland is at (as of the end of June 2012).
For those with an interest in pig farming and the price of bacon, you should know that as of June 2012 there were 1,570,600 pigs in Ireland. That is an increase of 1.4 per cent on the same time last year. Despite this rise though – and for reasons we have yet to get our heads around – the number of sows kept for breeding decreased by 18.9 per cent.
Other interesting piggy facts:
92 per cent of the population of pigs in Ireland live on 327 specialised pig farms
Ireland has the 16th highest population of pigs in the EU. Germany has the most pigs – they have 27.4 million of them. Spain comes next, then France, Poland, Denmark and the Netherlands.
However, we are one of only eight EU countries who has seen an increase in the number of pigs on last year. Pig numbers were on the decline in 19  countries.
And if you REALLY want to scrutinise the numbers, here's the table with weights and everything. (Note: if you're wondering what a gilt is, it's a young female pig that has yet to breed.
(Click on image to zoom in on details if you are viewing this on a smartphone. Image: CSO)