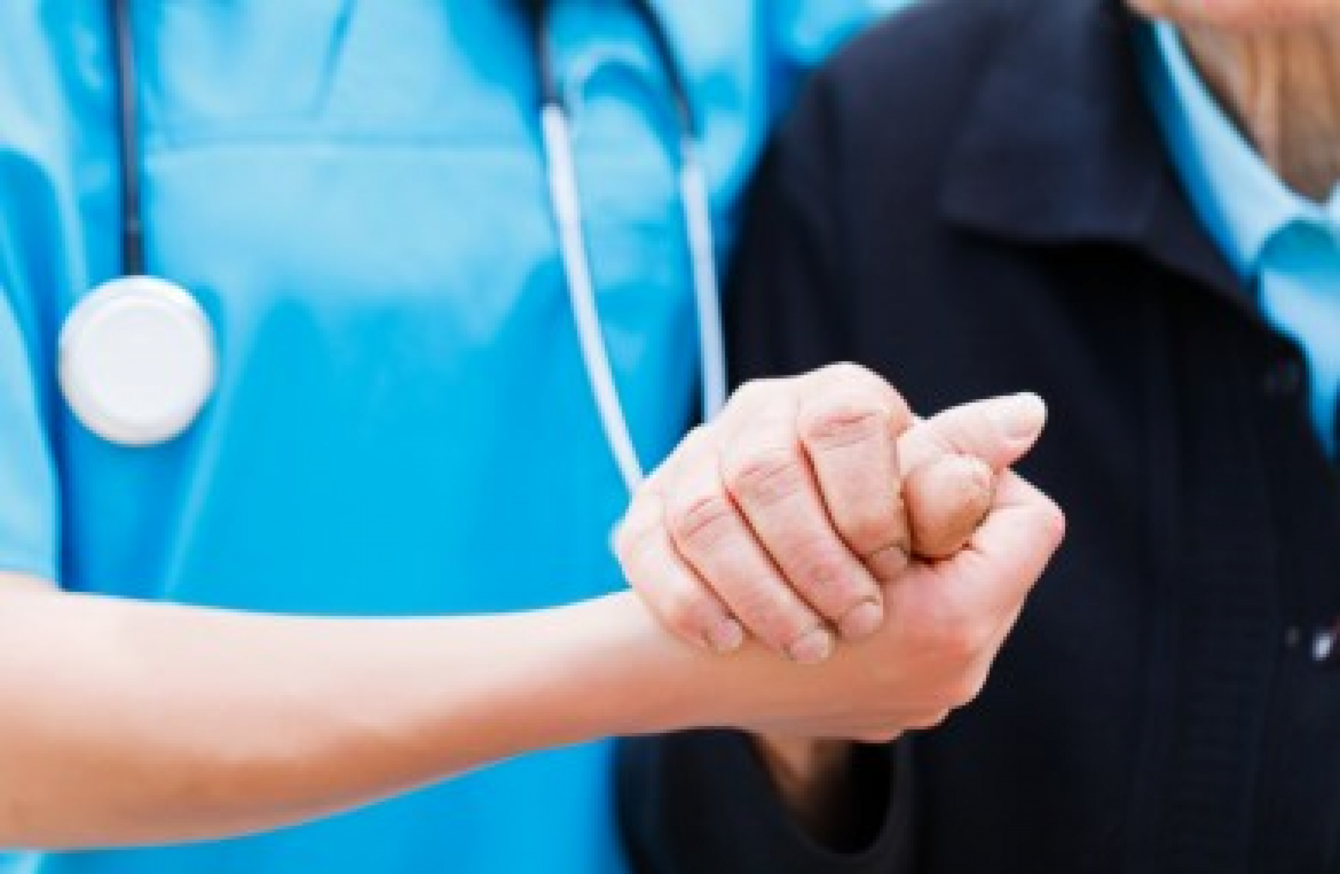 A FORMER NURSING home manager has been jailed for 15 months after she stole €45,000 from a patient.
Maeve Bell (38) was the clinical manager at Elmhurst nursing home in Glasnevin, Dublin when she began siphoning off money from the "comfort account" of a resident.
The court heard that Highfield Nursing Home, which runs Elmhurst, have in place a system of comfort accounts which are used to pay for the resident's upkeep and any other personal needs. They are funded by money paid from the resident's main bank account.
Bell, a qualified nurse, stole the money by making requests on behalf of the resident to withdraw money from her comfort account. The court heard that the victim was not elderly but had serious medical difficulties and had moved into the home in 2013.
The thefts came to light when the resident became distressed about the low level of funds in her account.
A 'resident advocate' then inspected the account and saw that a "concerning" level of activity had reduced the funds from €17,000 to €600 in a four-month period.
Compensation
After passing sentence Judge Martin Nolan said he was surprised to hear that the resident was still out of pocket and that the nursing home has not compensated her.
He asked the gardaí to consider bringing the matter to the attention of a relevant Ombudsman.
"I'm not sure the nursing home should be allowed to walk away in such a cavalier fashion. They had care and custody of the money. They had responsibility to ensure no mishaps happen," he said.
Following today's sentencing, Highfield Healthcare issued a statement to say it has worked closely with gardaí to support its resident in relation to this case.
On the compensation issued, the group said it "had to await the decision of the criminal court so that it could ascertain the level of monies stolen without its knowledge, as well as whether Ms Bell was in a position to pay".
In circumstances where these monies are no longer recoverable from Ms Bell, Highfield Healthcare will now immediately pay its resident these monies.
It also said it has revised its internal practices to ensure against a similar incident and has apologised to the resident involved.
Accused
Bell formerly of Inniskeen, Co Monaghan and with an address at Shanmullagh, Hackballscross, Dundalk, Co Louth pleaded guilty to 15 counts of stealing money at Highfield nursing home on various dates between July 2013 and October 2014.
The amounts stolen increased in value as the offending continued, ranging from €600 up to €1,800 in regular monthly requests. A total of €38,000 was taken from the nursing home account.
On a number of occasions Bell took the victim's bank card and used it steal cash amounts, totalling €7,000 from her Bank of Ireland account. She would withdraw money for the victim as well as additional cash which she kept herself.
Financial distress
Bell told gardaí she intended to use the money to pay her mortgage and bills while she was out on maternity leave.
"My house was being repossessed, my husband wasn't working, I was going on maternity leave," she said.
At the time she owed money to moneylenders and was trying to look after her two elderly parents in Longford.
Judge Martin Nolan said he accepted that Bell had committed the crimes out of financial distress.
He said that while Bell was a very sympathetic character and had a very difficult life he had to impose a jail sentence.
"She was in a position of almost total power," he said, adding that it is a fact of modern living that a lot of people were in the vulnerable position of the victim.
Earlier evidence
Initially Bell denied that she had taken any money and told gardaí that the victim had cognitive impairment and poor memory.
#Open journalism No news is bad news Support The Journal

Your contributions will help us continue to deliver the stories that are important to you

Support us now
Jonathan Kilfeather SC, defending, said that compensation simply wasn't an option for his client because of her own financial circumstances.
He said that since resigning from the nursing home she had removed her nurse registration and will never again practice as a nurse. She has tried unsuccessfully to get work cleaning hotels or waitressing.
Early life
He said Bell was born in Monaghan but was adopted by a Longford couple and brought up in Longford. When she later contacted her birth parents her mother rejected her.
Her first marriage was to an older man and was marked by violence and abuse. She left this man and after meeting her current husband moved to Dundalk in 2003. This second relationship was also violent and abusive.
In 2007, they bought a house with a loan from Start Mortgages. Bell began working as a nurse with the HSE and later trained for a management role to increase her income.
The court heard that by 2013 her husband's income from working in construction was sporadic. At this point, her father was diagnosed with Parkinson's and her mother with Alzheimer's disease.
She was driving from Dundalk to Longford to look after her adoptive parents. Kilfeather provided the court with a reference from a parish priest in Longford.
Counsel said that in an attempt at reconciliation her husband asked her in 2013 to have another child. As a result of this she had three miscarriages but later gave birth to her third child.
Kilfeather said her husband has shown a level of indifference to his wife's plight. He had not accompanied her to any of her court appearances and he left the family rented home in the last week.
He said that Bell was the first to admit that she had committed a terrible breach of her ethical and professional duty. He said that the Probation Services had assessed her at a low risk of reoffending.