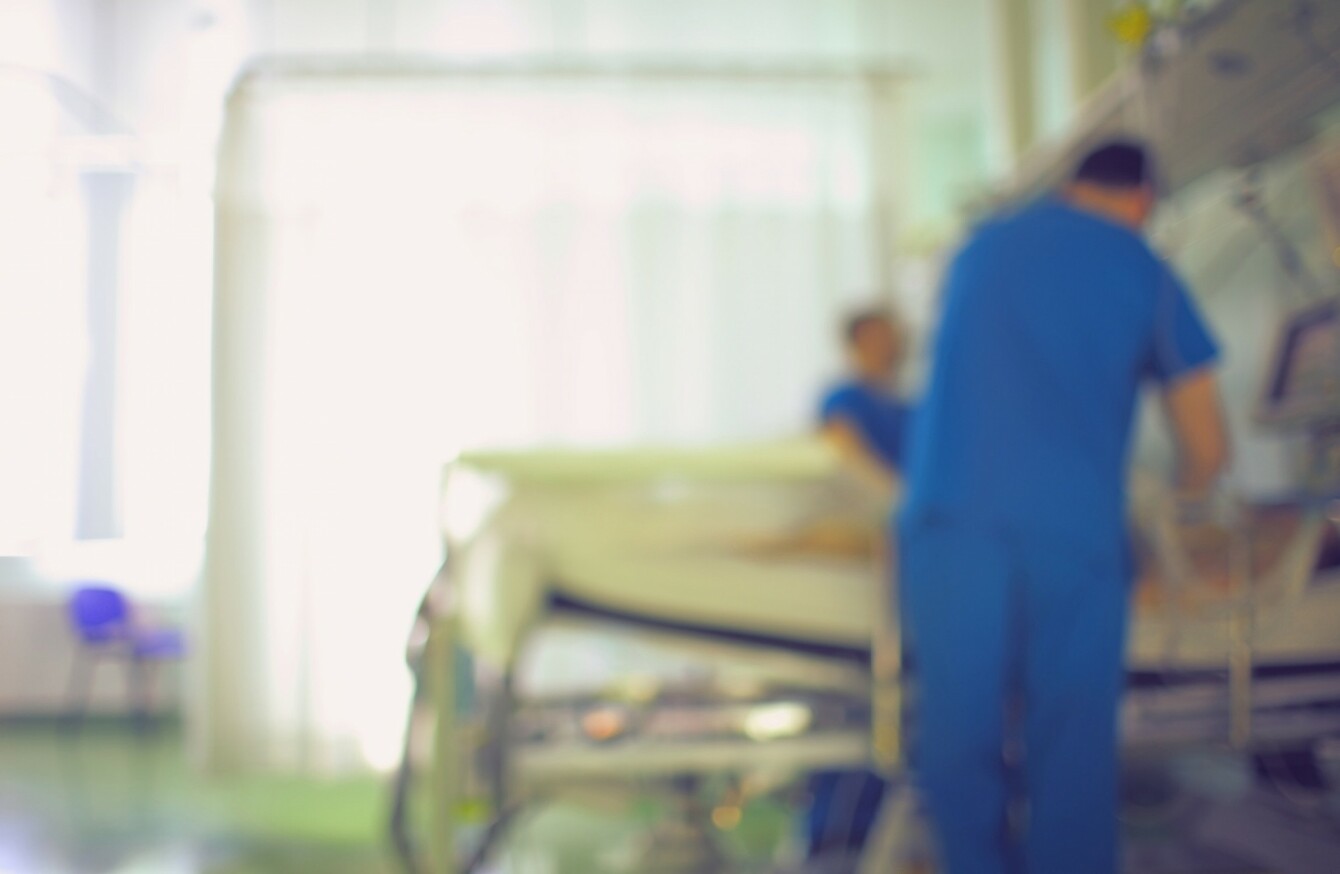 A MALE NURSE who contacted a female patient on Whatsapp and Facebook was today found guilty of professional misconduct.
Gilbert Hategekimana was working as an agency nurse at the Mater hospital in Dublin on 3 October, 2015 when the student teacher presented at the hospital's Emergency Department.
During the Nursing and Midwifery Board's fitness to practice inquiry, Hategekimana admitted that he took the mobile phone number and address of the student from her patient file. He then sent her messages, rang her and sent her a friend request via Facebook.
Hategekimana was also found guilty of non-compliance with the nurses' professional code of conduct. Sanctions will be determined at a later date.
The student, now a 24-year-old primary school teacher, attended the Mater suffering from high blood sugar issues relating to Type 1 diabetes, and came under the care of Hategekimana, who was employed as an agency nurse with CPL Healthcare.
The student, referred to as Patient A, remained in hospital for several days. On 14 October 2015, she attended an appointment at the Diabetes Day Centre at the Mater, and was in the waiting room when she received a WhatsApp message from Hategekimana.
He texted her:
Hey. How are you?
Patient A didn't recognise the number, but she recognised Mr Hategekimana from the profile picture.
Wanting to confirm whether it was him, she replied:
Fine. Who is this?
Hategekimana then replied:
Gilbert. Remember me in Mater Emergency? When did you go home?
Patient A told a nurse about the messages, and then met with the patient liaison officer.
Skype evidence
On 20 October 2015, Patient A received another WhatsApp message from Hategekimana, which said:
I'm so sorry from the bottom of my heart. … I didn't mean to hurt you.
The same day, Patient A received a friend request from the nurse via Facebook and, a few moments later, received a call from a number she didn't recognise.
A friend rang the number back and put it on speaker, and Patient A recognised the voice of the person who answered as that of Hategekimana.
During her evidence, which she gave via Skype, Patient A said Hategekimana spoke with her "a little bit" on the night of 3 October 2015, while he provided medical care to her.
"He never asked me for my personal details," she said.
She said she felt "very frightened" after she received the first message from him.
"I felt very frightened and confused as to why he would be texting me," she said.
I felt my privacy had been breached and violated. I never expected this to happen. I felt quite vulnerable at the time and I felt like I was left with loads of questions.
Patient A said that after she received the friend request on Facebook and phone call from the nurse she felt even more violated at this stage "because then I knew he had my full name."
#Open journalism No news is bad news Support The Journal

Your contributions will help us continue to deliver the stories that are important to you

Support us now
"I was afraid he would come to my address because he was so persistent. I felt very scared for my safety," she said.
She said she felt so scared that she stayed with a friend for several days. She did not receive any communication from Hategekimana following this.
Mistake
Hategekimana trained as a nurse at St James's hospital in Dublin, and registered with the Nursing Board in October 2012. At the time of the incident, he was working at Beaumont Hospital, and as an agency nurse with CPL Healthcare.
The inquiry heard that he only contacted Patient A out of concern for her health, and felt that a "special relationship" had formed while he provided care for her in A&E.
His legal counsel, Femi Daniyan, BL, told Patient A that the nurse wished to sincerely apologise for his actions.
"It's been impressed upon me by my client that he wishes to apologise to you today," Daniyan told Patient A. "I'm saying sorry on his behalf. He appreciates that what he has done is completely wrong."
Daniyan added:
He's realised his mistake and commits to it not happening again.
Comments have been disabled for legal reasons