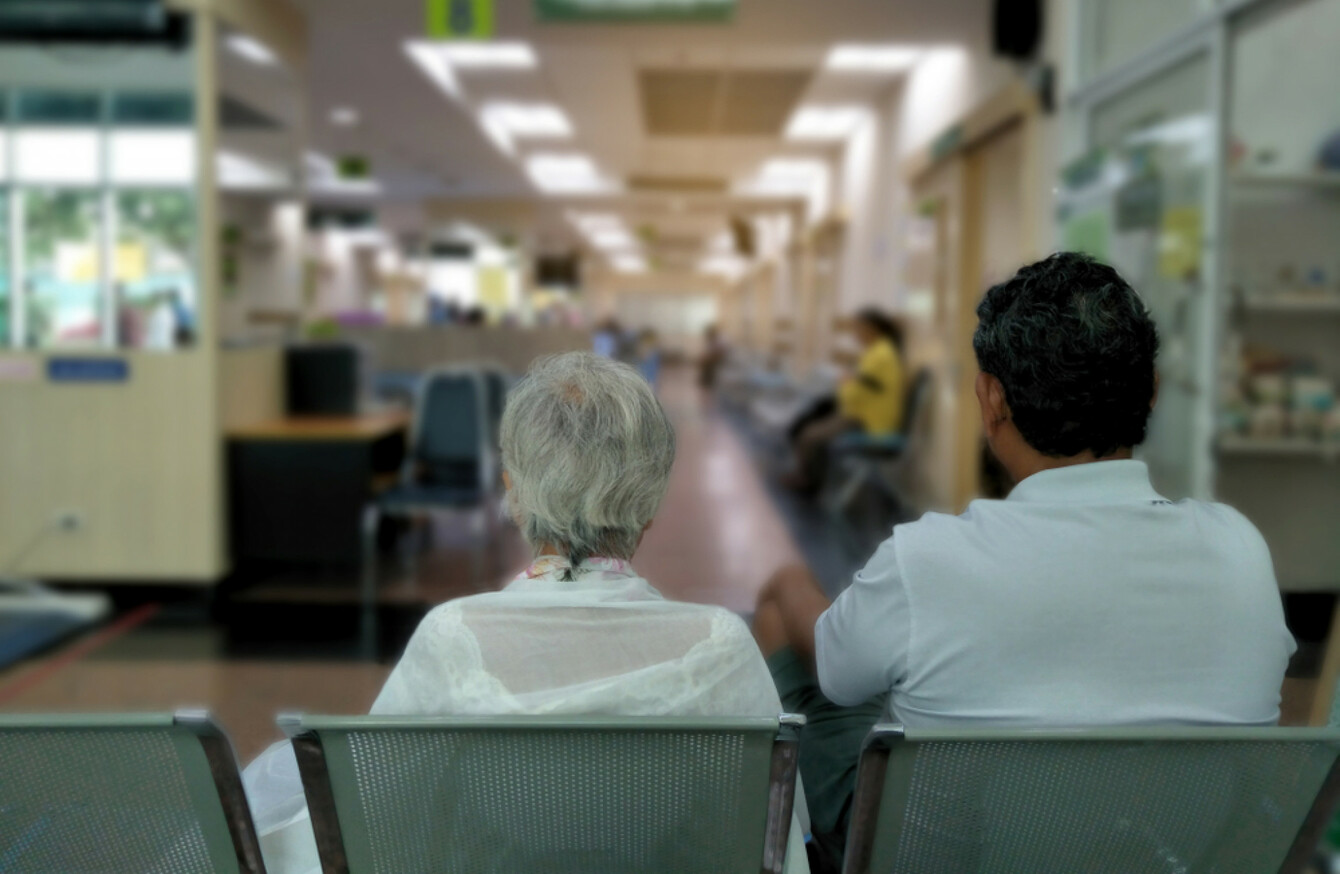 Image: Shutterstock/toodtuphoto
Image: Shutterstock/toodtuphoto
TAOISEACH LEO VARADKAR has said consultant doctors and nurses should not be allowed to take Christmas holidays in the first week of the year in order to allow the health service avoid crisis-mode this winter. 
However, it is understood that no such instruction or circular has been issued to health service managers or hospitals about the proposals to the Christmas rosters. 
During Leaders' Questions today, Fianna Fáil's Micheál Martin asked the Taoiseach when the HSE Winter Plan would be announced. 
"Too many people, particularly the elderly, are suffering far too much in our emergency departments because of the absence of planning. The lesson that was supposed to have been learnt from last year was that winter plans must be concluded by the end of July but again, that has not happened this year," he said.
He added:
We are now facing into another winter crisis in our emergency departments, with a chronic absence of any planning and a lack of confidence in the capacity of our health service to deal with the issues that will undoubtedly emerge in the coming months.
In perhaps a surprise response, the Taoiseach downplayed the government's own Winter Plan initiative, stating that "we have had a winter plan every winter for ten or 15 years and it has not worked well".
"If the lesson around winter planning is that the standard winter plan that we have had for ten or 15 years including additional home help, additional home care and transitional care has not worked then the last thing we need to do this year is to have yet another winter plan that will not work," said Varadkar, who floated another idea to members of the House.
We need to make sure, for the first time ever, that during that period the radiology departments and labs are open and working at full whack, that consultants are not on holidays in the first week of the year, particularly those who work in the emergency departments and that nurses are not on leave in the first two weeks of January.
We need to make sure that every bed is open. That is the kind of winter plan we need; not the kind we have had for years and years that does not work.
The Taoiseach went on to state that between 22 December this year and 3 January next year there are 12 days, of which seven of those days are Sundays, Saturdays or bank holidays.
"What has been happening in our health service for ten or 15 years is that hospitals effectively closed down for seven days out of 12.
"We need to change that," he said.
When asked if any unions or hospitals had been issued with a circular or instructions about holiday arrangements, a government spokesperson said the Taoiseach is in regular discussions with the Health Minister Simon Harris about such issues, but added that rostering is a matter for individual hospitals. 
He is not aware of any circular, but added that when the Taoiseach makes such comments in the Dáil chamber he expects them to be given "due consideration". 
It's understood that there is an expectation at government level that there will be adequate staffing levels and key decision makers available over the Christmas period and into the new year. 
A statement from the HSE to TheJournal.ie confirmed that winter planning is currently "well underway".
The HSE stated that it continues to work with the Department of Health, hospital groups and Community Health Organisations to finalise plans to ensure robust preparedness for winter.
The statement went on to add:
€10 million in once off additional winter funding has been allocated for 2018, and a further €10 million will be invested in 2019 to enable additional beds to be opened for Winter 2019/20 and the years beyond, on foot of the recommendations in the Health Service Capacity Review.
The HSE is at present examining the options in terms of deliverability and impact for this winter in the context of the additional €10 million once off funding, and a final plan will be submitted to the Department of Health for approval this week.