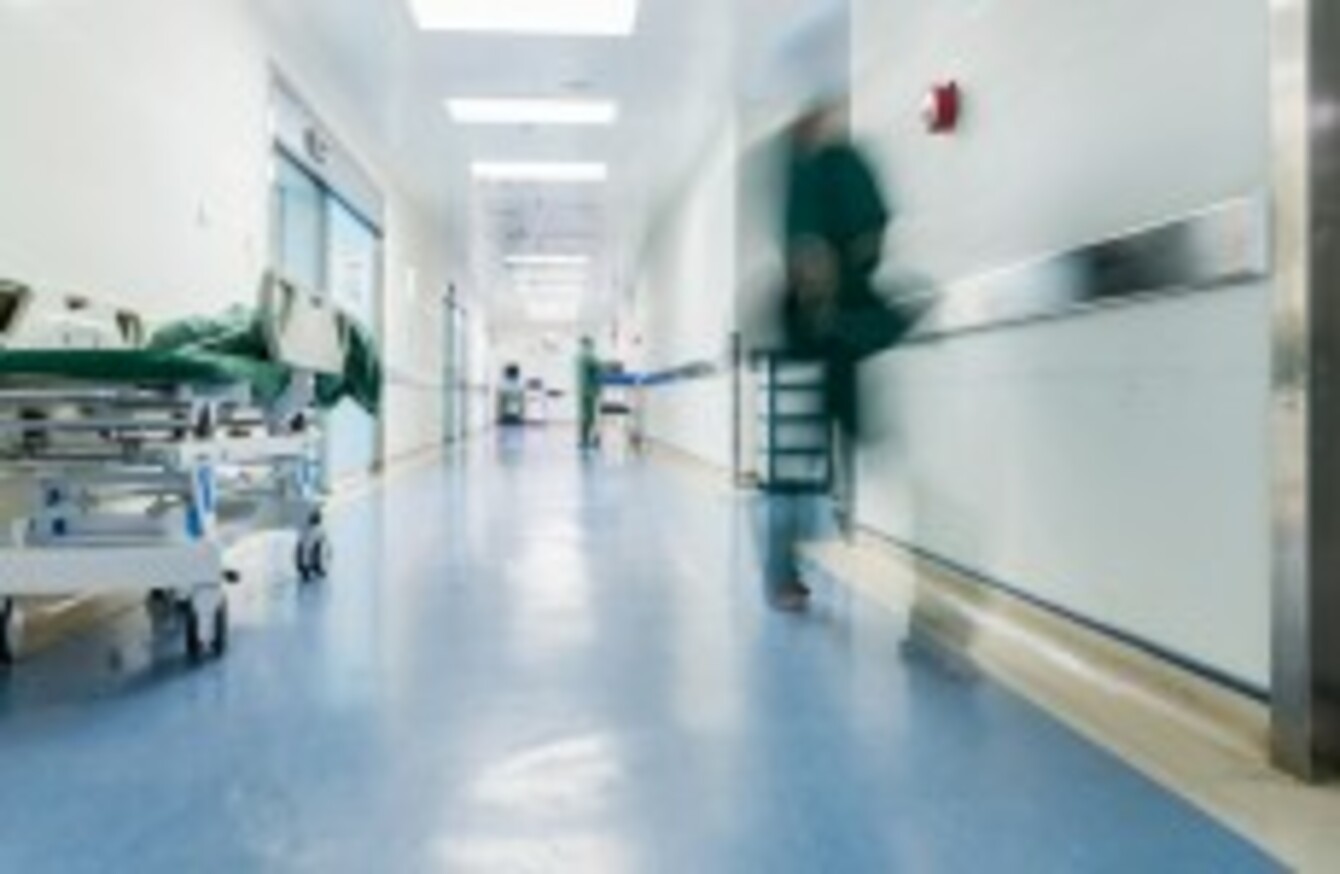 Image: Shutterstock/hxdbzxy
Image: Shutterstock/hxdbzxy
Updated at 6pm
TEN PSYCHIATRIC NURSES at the acute psychiatric unit at Galway University Hospital refused to work this morning until steps were taken to ensure their working environment was safe.
The HSE said that it condemned the action, and called for them to return to work.
This afternoon, the Psychiatric Nurses' Association (PNA) said that the nurses "agreed at lunchtime to take up duty on the unit following agreement with management to make the unit safe with the allocation of extra staff".
They also agreed to enter talks with the PNA under the Labour Relations Commission next Tuesday.
PNA National Secretary Noel Giblin said staff had agreed to return to duty after HSE management agreed that extra staff would be brought onto the Unit from other areas of service and patients needing one on one special care would be facilitated with the appropriate staff.
He said the PNA hopes that staff "will not be forced to take action before the LRC meeting next week". They will be seeking sustainable and long-term solutions to the issues at the UCHG unit.
In a statement this evening, the HSE again condemned today's refusal to work. It said it "has arranged for this issue to be brought as a matter of urgency to the Labour Relations Commission".
It said that this morning's unannounced and unofficial action "had the potential to affect patient safety and affected the level of service to patients undergoing treatment".
The refusal to work was outside the normal industrial relations process and placed severe pressure on night staff who remained on duty to provide care to their patients in the absence of their colleagues.
Assaults on staff
Night duty staff stayed on to care for patients, and the morning staff said they would respond to emergencies only.
"There have been 36 assaults on staff in the Unit since January. Staff have raised the issue of staff shortages repeatedly and in recent days there have not been enough nursing staff to provide one to one special nursing care for a number of patients with highly challenging behaviour," their union, the Psychiatric Nurses Association, said in a statement.
Speaking on RTÉ's Morning Ireland, the PNA's Derek Cunningham said that the morning team were four staff short today, and that it wasn't safe to start work.
He said the medical staff included young female members who, in recent weeks, had been "afraid they might not be going home this evening".
Asked what was happening this morning, he said "the night duty staff are still on duty and they will stay on duty until a resolution can be reached".
Once the ward is made safe they will take up duty. At the moment, it's not safe for us and it's not safe for our patients.
Cunningham said the staff had been threatened with suspension by hospital management, as a result of their action.
"The HSE condemns the arbitrary refusal of staff to turn up to work this morning in the acute psychiatric unit in Galway University Hospital," the Health Service Executive's statement said earlier today.
It called on the staff to return to work immediately.