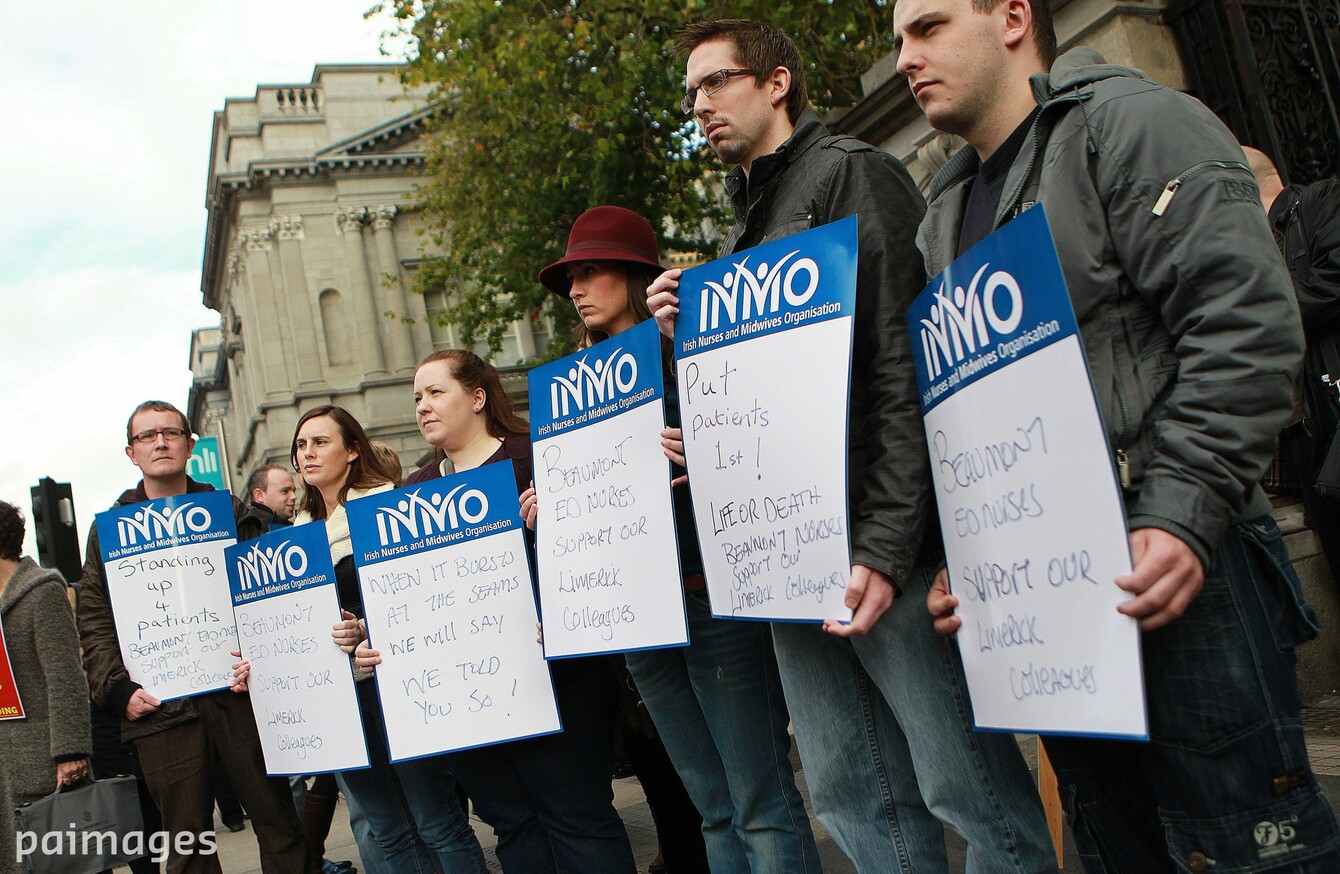 ON MARCH 7, nurses and midwives will take industrial action in the form of work-to-rule.
Over 35,000 will refuse to do overtime or plug gaps between wards but they will do their normal working duties.
Irish Nurses and Midwives Organisation (INMO) boss Liam Doran said on Morning Ireland today that the strike is about a lack of staffing and safety for both nurses and patients.
However, there are people who believe the action will heap more misery on a health system where hundreds of thousands of people are on waiting lists for procedures.
So today we're asking:  Do you support the nurses taking industrial action?