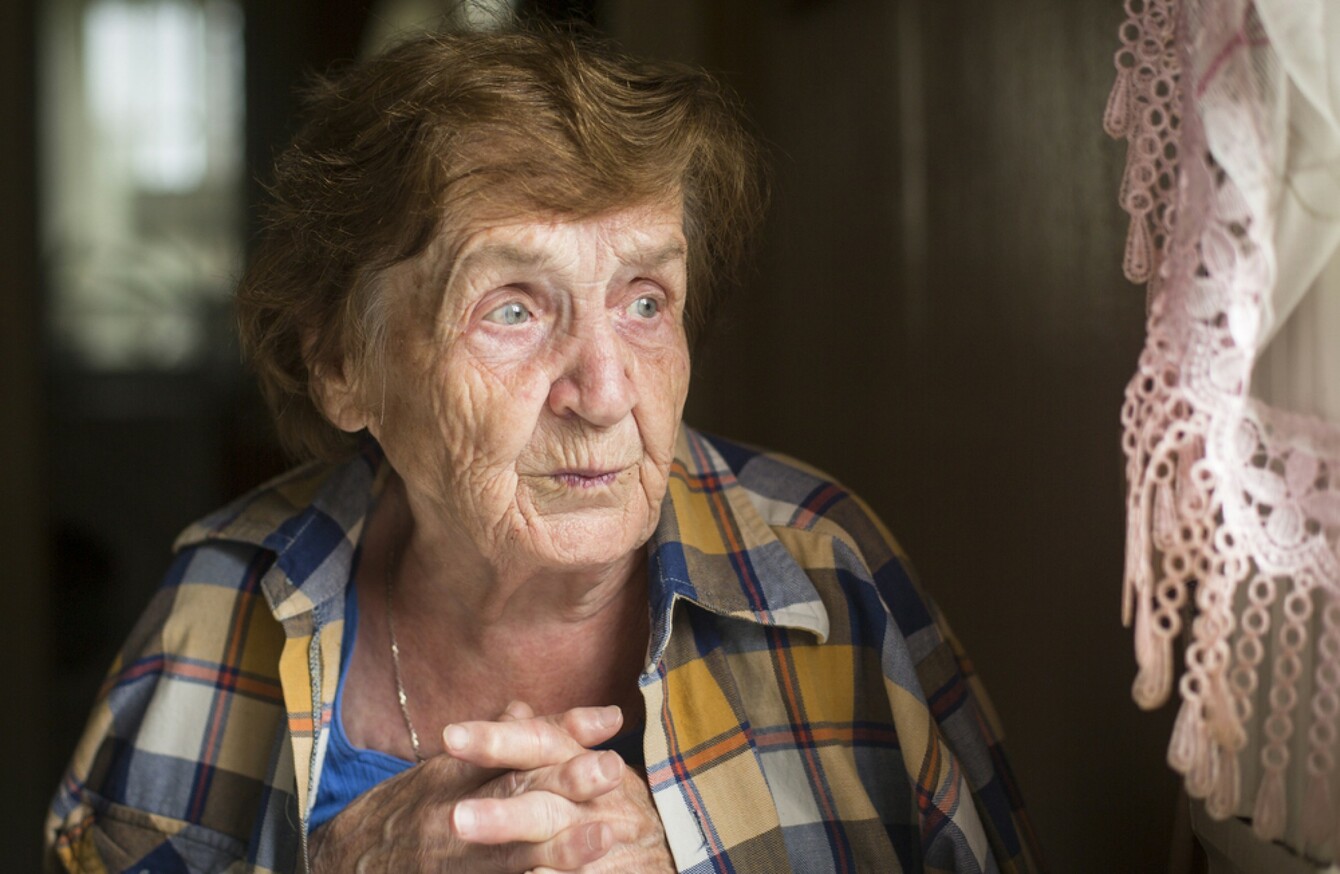 Image: Shutterstock/De Visu
Image: Shutterstock/De Visu
YESTERDAY AFTERNOON, THE government allowed a change to a nursing home bill which will change how we care for the elderly.
Fianna Fáil's Nursing Home Support Amendment Bill aims to meet the wishes of 85% of the population – to be cared for in their old age at home.
Previously, the options for elderly people who had physical or mental conditions too severe to care for themselves, would be that their adult children care for them, or that they move to a nursing home.
If they're availing of a nursing home, the State's Fair Deal scheme is available – which offers to subsidise the nursing home care option.
For those who take it up (or their loved ones in cases of mental capacity such as dementia), they end up contributing a percentage of their income and assets towards nursing home care, which would be too expensive to afford otherwise.
Criticism of the scheme stems from the fact inheritances and family businesses such as farms are taken as means-tested assets – in theory making the passing down of a farm for example from one generation to the next more precarious.
This doesn't just extend to businesses, but even gifts passed on from father to son could be means-tested as part of assessing how much an individual can contribute.
A new option
The majority of elderly people in nursing homes are deemed of 'low-dependency': while the number that can be classified 'maximum' to 'high' dependency has shrunk.
This, coupled with research that shows the elderly fare better if they are cared for at home, suggests that there should be an affordable option available for home care.
An amendment to the Nursing Home Support Scheme will allow the elderly to be cared for at home, as long as they meet the Fair Deal criteria, and the costs don't exceed the cost of nursing home care.
Fianna Fáil's social protection spokesperson Willie O'Dea says his bill "will open up the option for the HSE to provide home help care to patients as long as the total cost is less than what it would cost to provide nursing home care."
Possible problems
When asked whether there are enough nurses available to roll out the scheme, O'Dea says that of course there are shortages across the country that means the scheme won't be available everywhere.
"This is provided for in bill, that a record be kept of people who couldn't be cared for at home because of a lack of resources."
#Open journalism No news is bad news Support The Journal

Your contributions will help us continue to deliver the stories that are important to you

Support us now
There's also the issue of housing to be dealt with – if more elderly people are staying in their homes rather than living together at a nursing home, this could mean more houses must be built by government to satisfy demand.
Cost
He said that on average, it costs three times as much to care for someone in a nursing home than in their own home.
"People in my own constituency, I don't know how they're getting by. It costs €1 billion a year to fund the Fair Deal scheme. That's €14,000 net per person for nursing home care, compared to €400 week for home care."
O'Dea maintains that we need a full and statutory provision for home care, but he doesn't have the power to do that, and Minister Helen McEntee has commissioned a report to look into financing it. But O'Dea says that will take months.
Time isn't something the elderly have. If we can help some people now, why not do so?
With reporting from Christina Finn.