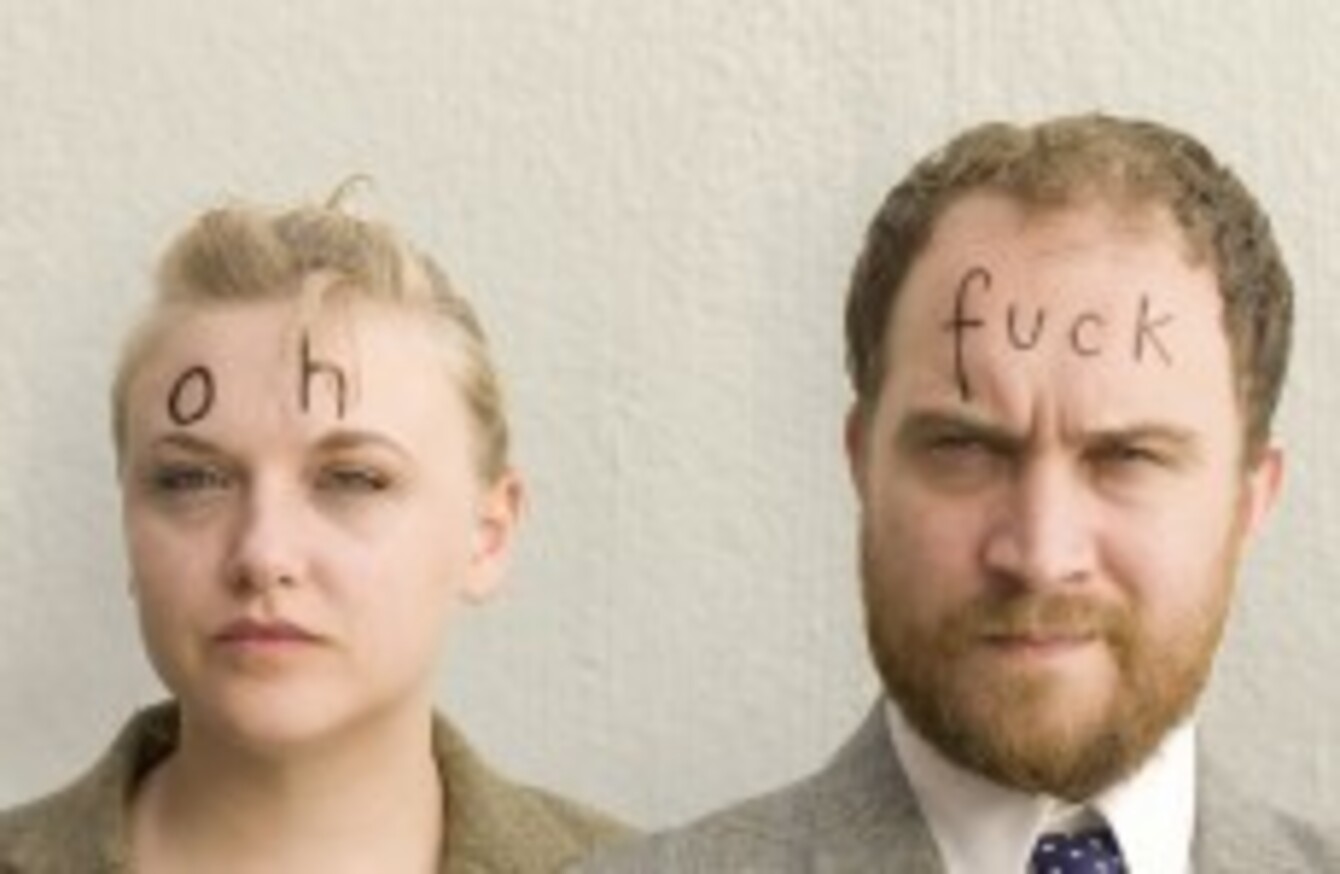 Image: ABSOLUT Fringe 2012
Image: ABSOLUT Fringe 2012
THE ABSOLUT FRINGE 2012 has more than 100 shows playing out across Dublin until 23 September. Each day, TheJournal.ie will bring you our readers' reviews of the pick of the crop and everything in between. You'll get the chance to get in on the act yourself with our daily reader review tickets giveaway!
Today's review:
(Hannah Jane Walker and Chris Thorpe)
Eoghan Heavey's review: The show began with the audience being gathered together and escorted into what appeared to be a corporate office board room. A large oval table stretching the length of the room abundantly littered with a chaos of scrawled upon fluorescent post-it notes, pencils and markers, a flipchart at one end and a smiling hostess at the door offering freshly made cups of tea (with sugar?)
Once all present were seated around the table, Walker describes what a typical Oh Fuck Moment is by way of her own experience involving an office cubicle, a horse's head, and an errant email. Once the concept is clear Thorpe fires off a rapid battery of seemingly familiar fragments of perhaps newspaper headline clippings, illustrating the full gamut of Oh Fuck Moments: everything from monumental plane crashes to relatively inconsequential yet blatantly suggestive predictive text messages where human error is at the core. It is human error that was being examined here, framing it as something which defines us. We are all fuck ups, striving for those rare moments of perfection.
The clever contrast of oratory styles that is Walker's calming tones against Thorpe's urgent interruptions leads to a cadence that attempts to carry the audience on a mildly cathartic journey which it largely succeeds in. A journey which illustrates that, after 50,000 years of evolution, we in our modern day jungle stand on the shoulders of our ancestors fuck ups, monumental, inconsequential or otherwise. The bottom line is: shit happens, to all of us, all the time, don't worry, that's life.
In three words? Poetic, truthful, reflective (with a great cup of tea!)