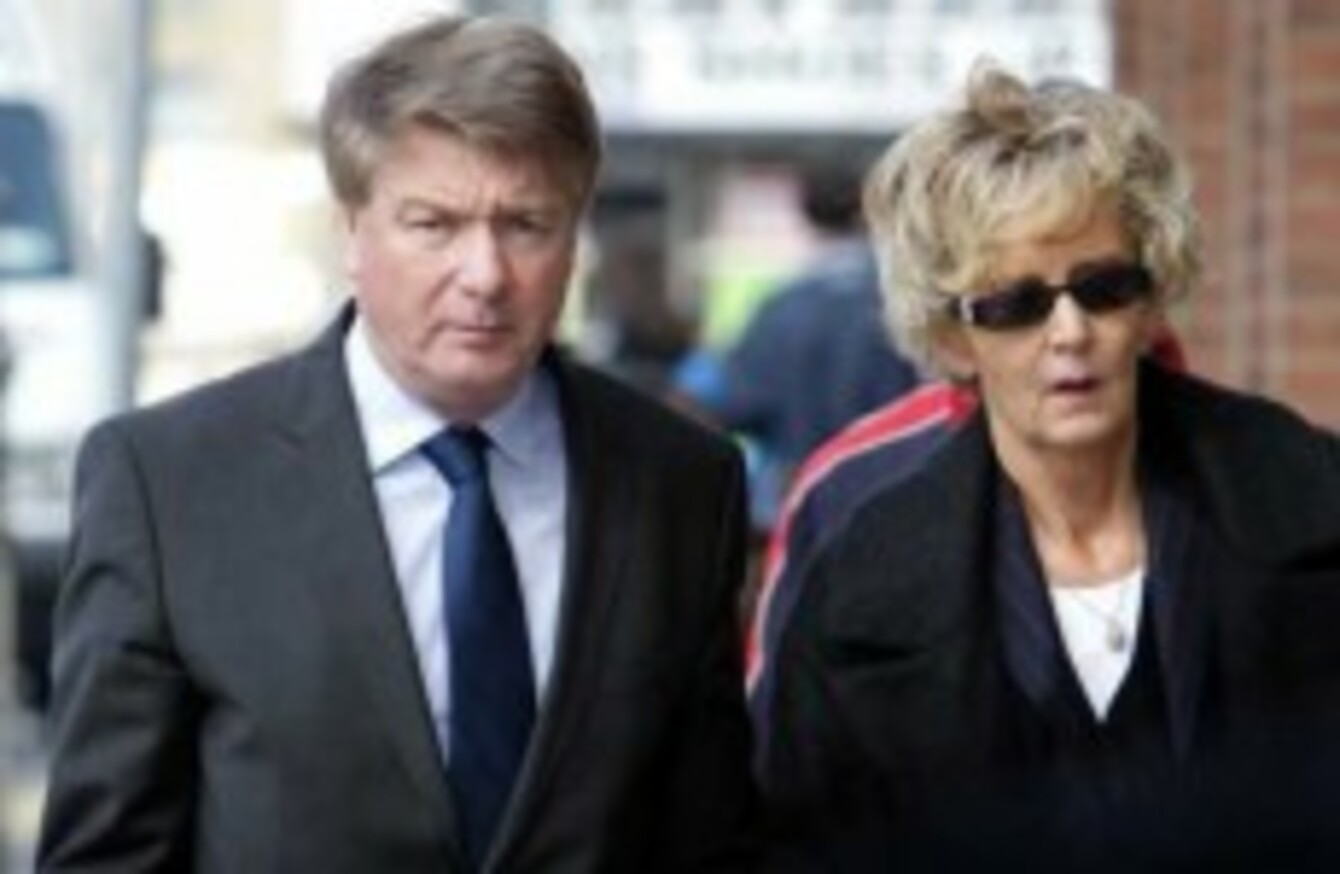 Image: Mark Stedman via Photocall Ireland
Image: Mark Stedman via Photocall Ireland
THE LAND LEAGUE is continuing to man the gate at Gorse Hill on Vico road as Brian O'Donnell and his wife Mary Patricia remain in the mansion tonight.
Speaking about how the O'Donnells are keeping, Jerry Beades from the New Land League told reporters that they are "pretty battered by the whole situation".
They're like anyone else would be. Physically to look at them they're drained. Vincent Browne didn't help.
He explained that the Land League got involved in Gorse Hill because it has put the spotlight on what is happening to thousands of people around the country.
It was put centre stage for everybody in the country to see. What happened last night is happening to 200-300 people in the country every week.
Tom Darcy from the New Land League added, "I would say the O'Donnell's are petrified and terrified."
Bank of Ireland served a notice of trespassing on O'Donnell and his wife yesterday.
However, Gorse House was quiet today – with no movement when the 4pm deadline arrived.
The only action was when the family dog decided to come out and greet the media.
Beades said the O'Donnells responded by 4pm to the court order nailed to the gates of their mansion last night, lodging their response with the courts on time.
Earlier in the day TV3′s Vincent Browne led journalists across the threshold into the Gorse Hill property.
The New Land League added that they get e-mails everyday from people who are begging for help.
Brian O'Donnell and his wife Dr Mary Patricia have barricaded themselves inside the property since Monday morning.
Yesterday, his adult children had their injunction to stop the repossession of the Killiney home rejected by the High Court.
Tom Darcy said that a Supreme Court challenge to the Conveyancing Act is to go ahead and a European court challenge will also take place.
Beades said that, "Brian is determined to see this through to the European court."
The case will be heard tomorrow and O'Donnell is expected to attend although he doesn't have to. When asked if O'Donnell will make an appearance in court tomorrow Beades said, "I presume he will."
The New Land League say they are calling for all judges to declare any interests they may have.