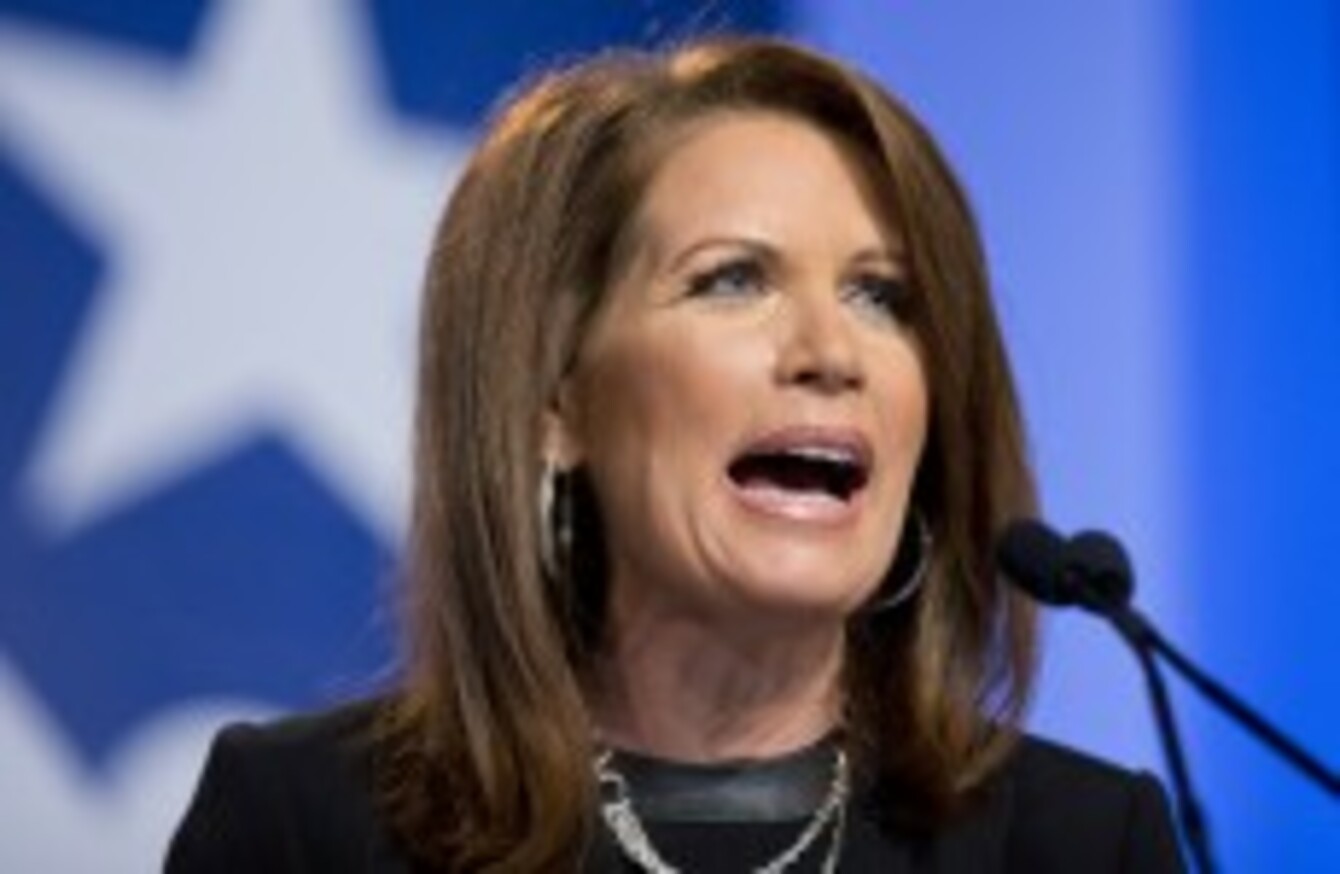 Image: AP/Press Association Images
Image: AP/Press Association Images
FORMER REPUBLICAN CONGRESSWOMAN and Presidential candidate Michele Bachman has compared President Obama to Germanwings co-pilot Andreas Lubitz.
Tea Party favourite Bachmann says that Obama's nuclear deal with Iran has made him "for the 300 million souls of the United States what Andreas Lubitz was for the 150 souls on the Germanwings flight".
She described Obama as "a deranged pilot flying his entire nation into the rocks."
"After the fact, among the smouldering remains of American cities, the shocked survivors will ask, why did he do it?," she asked in a post on her Facebook page.
The nuclear deal which was reached yesterday after marathon talks in Switzerland, was hailed by world leaders as a major breakthrough in the 12-year standoff between Iran and the West, which has long feared Tehran wants to build a nuclear bomb.
Bachmann was a Congresswoman for seven years before announcing last year that she would not seek re-election. 
The former tax attorney ran for the Presidency in 2012 but her candidacy was never likely to be successful.
Iran
Obama though is facing significant opposition to the Iran deal on Capitol Hill with opponents saying he made too many concessions.
"If Congress kills this deal, not based on expert analysis and without offering any reasonable alternative, then it's the United States that will be blamed for failure of diplomacy," Obama said Thursday.
With reporting from © – AFP 2015