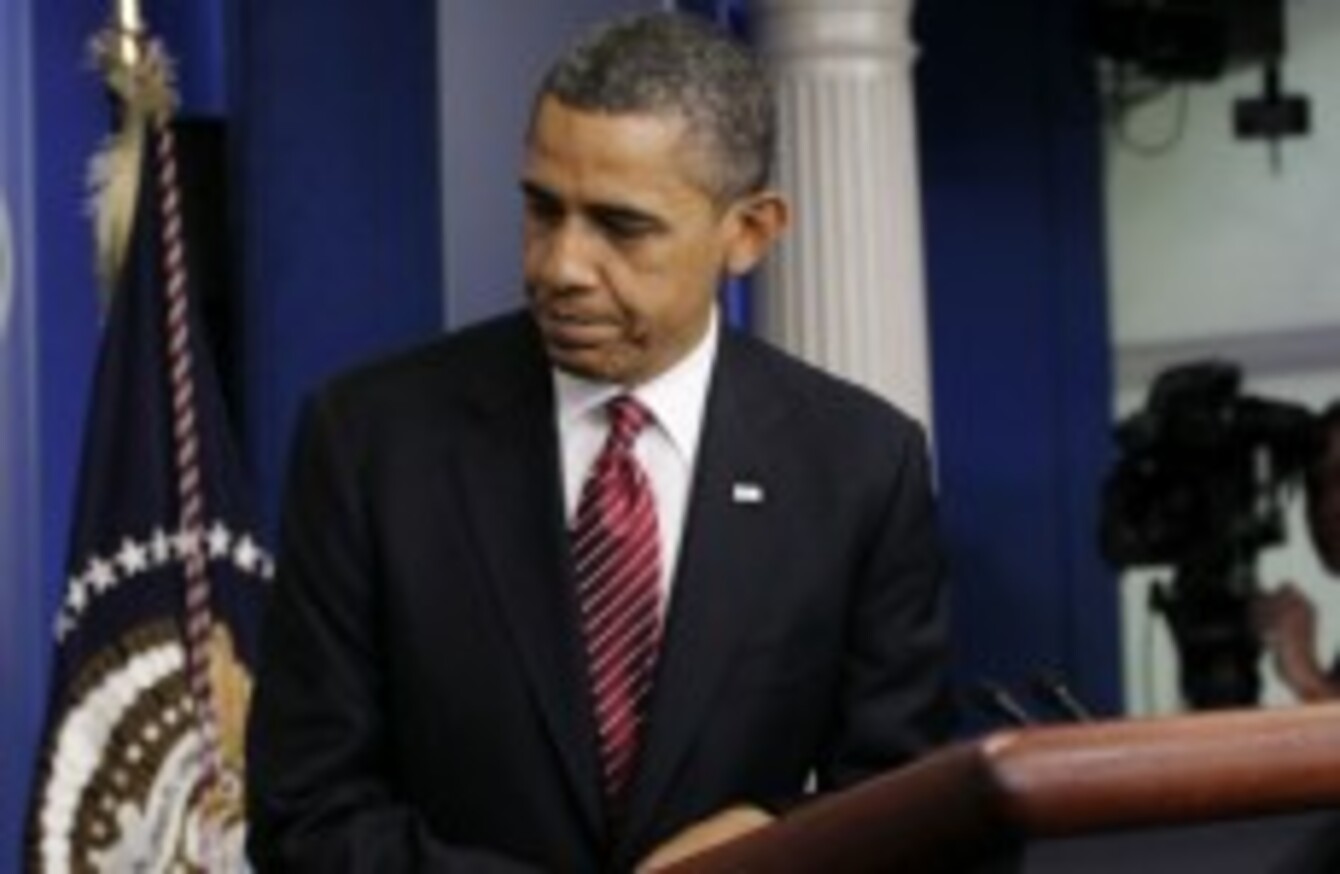 Image: Pablo Martinez Monsivais/AP/Press Association Images
Image: Pablo Martinez Monsivais/AP/Press Association Images
BARACK OBAMA HAS said he will not allow a birth control policy turn into "another political wedge" in Washington.
Speaking at a press briefing today, the US President said he will alter the plans to ensure "religious liberty will be protected" within a law that requires free contraceptive care for all women.
The announcement comes after weeks of protests to the law which required religious-affiliated employers to provide free birth control even if it ran counter to their beliefs.
Under the changes revealed today, women will still get guaranteed access to birth control without co-payments or premiums no matter where they work.
But religious universities and hospitals that see contraception as an unconscionable violation of their faith can refuse to cover it, and insurance companies will then have to step in to do so.
If a woman's employer is a charity or a hospital that has a religious objection to providing contraceptive services as part of their health plan, the insurance company – not the hospital, not the charity – will be required to reach out and offer the woman contraceptive care free of charge, without co-pays and without hassles.
Officials say that Obama has the power over these insurance firms to demand the cover should workers in a religious-affiliated organisation require it from August 2012.
Obama said he was aware that some institutions – particularly those affiliated with the Catholic Church – have a religious objection to directly providing insurance that covers contraceptive services for their employees.
Those opposed to the original policy have said that today's changes were "a step in the right direction" but some voiced concerns that not enough details were given.
"After the many genuine concerns that have been raised over the last few weeks, as well as frankly the more cynical desire on the part of some to make this into a political football," Obama said, "it became clear that spending months hammering out a solution was not going to be an option. That we needed to move this faster.
The president had given his administration a year to iron out the kinks in the law. Last week, he ordered the Health Services to speed up the process – and to table an agreeable alternative.