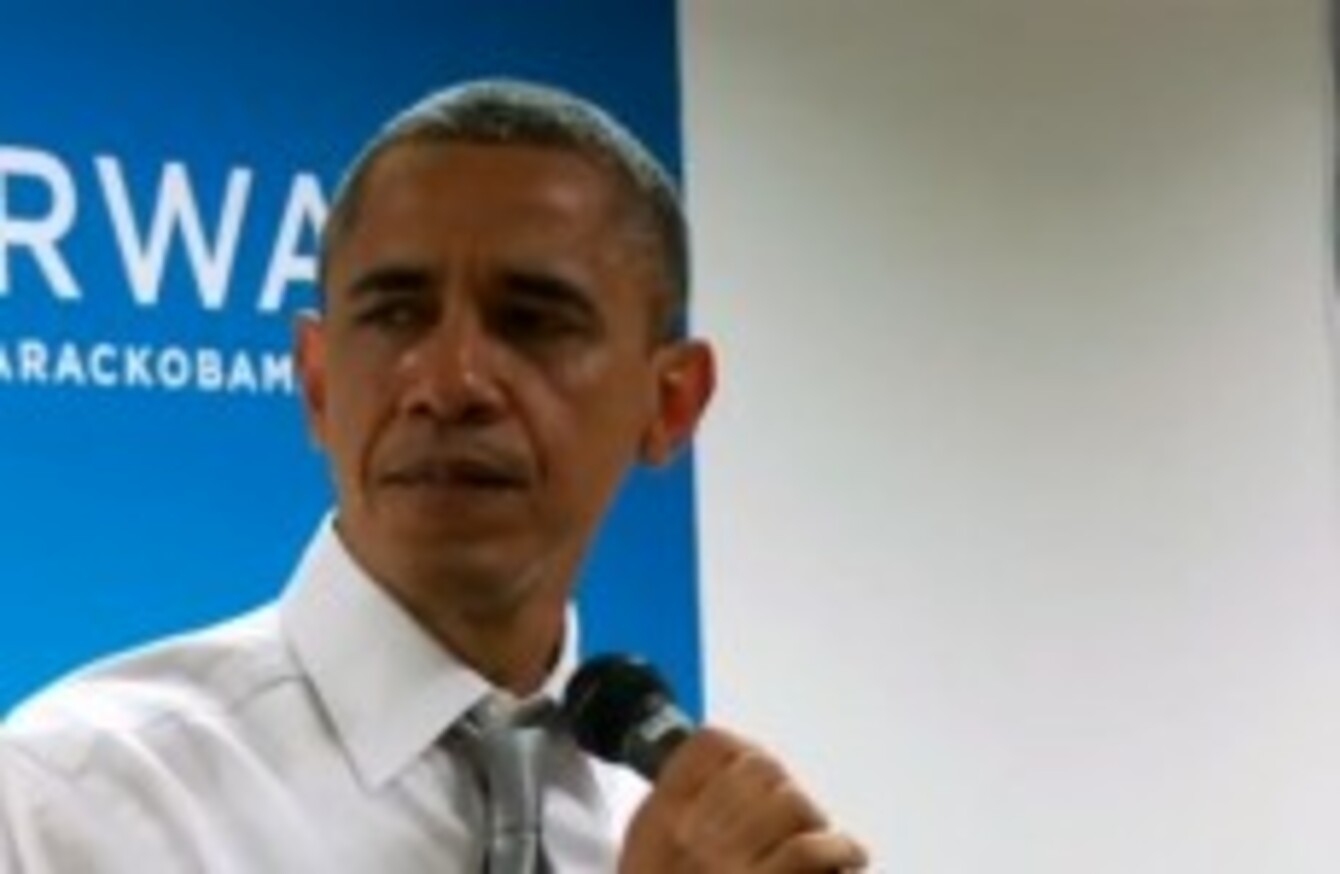 Image: YouTube Screengrab
Image: YouTube Screengrab
US PRESIDENT BARACK Obama had an emotional moment while addressing campaign staff in Chicago after his election win on Tuesday night.
The moment, in which he chokes up and wipes away a tear, was captured on video.
"You're just going to do great things," he told his workers. "And that's why even before last night's results, I felt that the work I had done in running for office had come full circle.
"Because what you guys have done, means the work that I'm doing is important. And I'm really proud of that. I'm really proud of all of you."