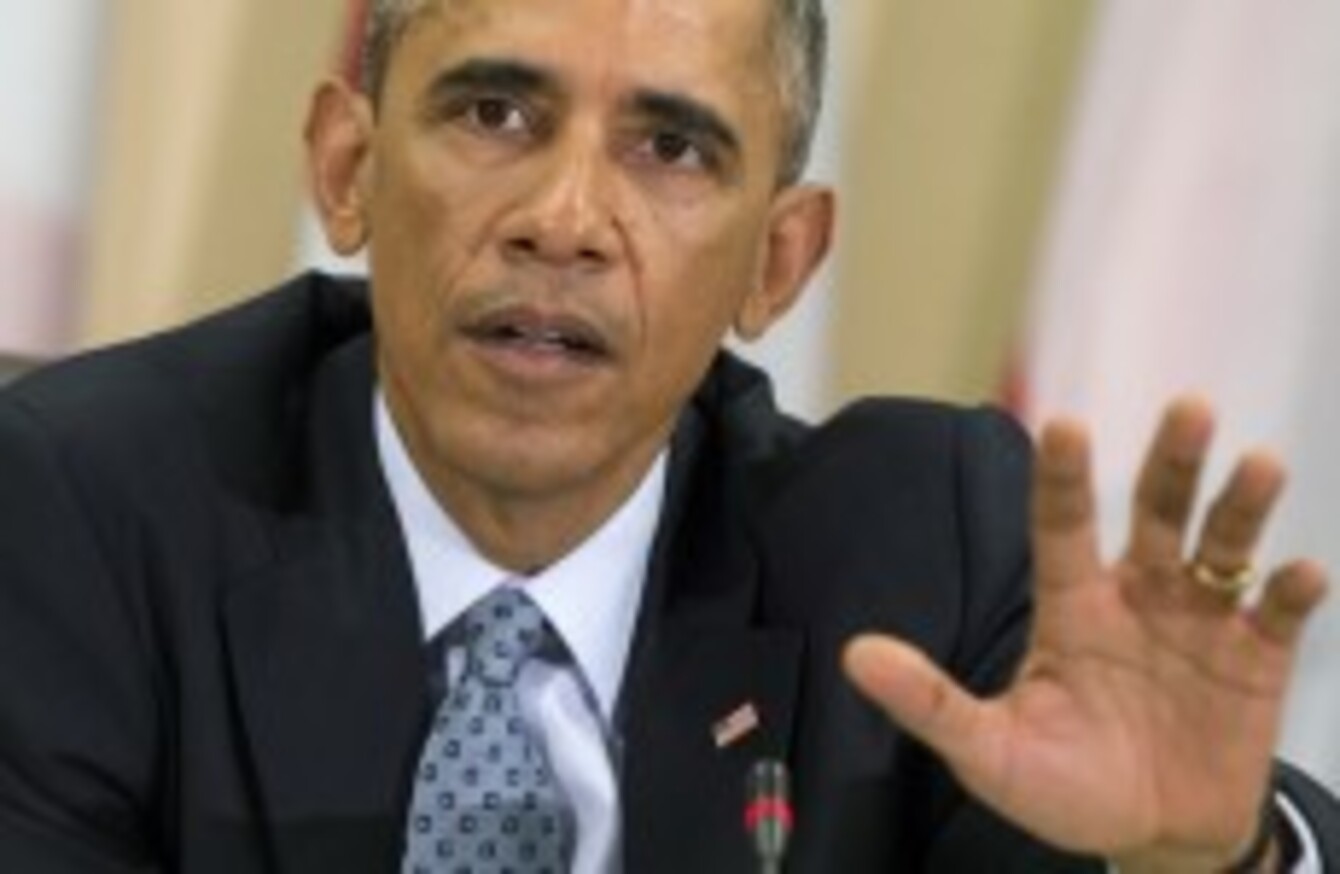 Image: AP/Press Association Images
Image: AP/Press Association Images
US PRESIDENT BARACK Obama has expressed grave concern over the plight of the Syrian town of Kobane under attack by Islamic State jihadists, and said a US-led coalition would keep up bombing raids there and in western Iraq.
"We're deeply concerned about the situation in and around the Syrian town of Kobane," Obama said after meeting commanders from a coalition of more than 20 countries fighting the IS group.
The US president, sitting next to his national security adviser Susan Rice and the US military's top officer, General Martin Dempsey, said the US government was "also focused on the fighting that is taking place in Iraq's Anbar province."
US-led aircraft hammered Islamic State jihadists with 21 bombing raids near Kobane over the past two days amid signs the strikes had "slowed" the group's advance on the Syrian border town, the American military said.
In one of the heaviest bombardments so far against the Sunni jihadists encircling Kobane, coalition air strikes "destroyed" two IS staging locations, a building, a truck, two vehicles, three compounds and damaged several other targets, it said.
The IS group has steadily gained ground around Kobane and has reportedly captured nearly half of the town, which lies close to the Turkish border.
Obama said there had been some "important successes" in the campaign against IS militants, citing the successful bid to retake and hold Mosul dam in Iraq.
The coalition chiefs agreed that "this is going to be a long term campaign," he said.
The effort to defeat IS was not merely a military operation and the campaign would require tackling the group's extremist ideology and its funding sources, Obama said.
Earlier today, Secretary of State John Kerry insisted that Turkey is allowing a US-led coalition to use some of its facilities in the battle against Islamic militants, but refused to go into detail.
He said that Turkey, a NATO ally which borders both Iraq and Syria, would define its role "on their timetable as we go forward in assigning and undertaking responsibilities within the coalition".
- © AFP 2014.