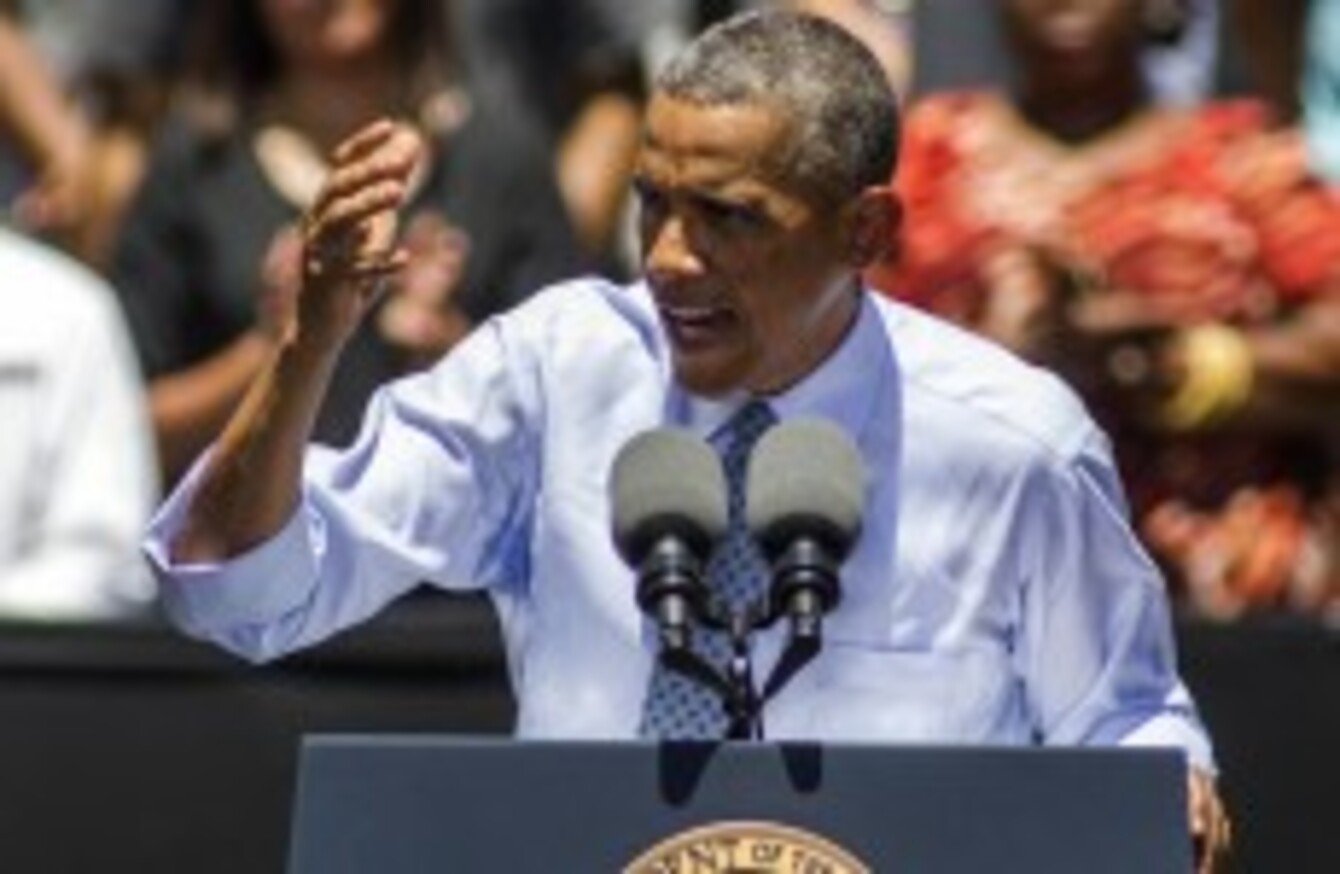 Image: AP/Press Association Images
Image: AP/Press Association Images
US PRESIDENT BARACK Obama has hit out at American companies that "magically become Irish" to avoid American taxes.
Speaking to US News station CNBC, Obama made a trenchant criticism of the "inversion" system, which American companies use more and more. He said that such companies were using "unpatriotic tax loopholes" and accused them of renouncing their US citizenship.
"If you are basically still an American company but you simply change your mailing address in order to avoid paying taxes then you are really not doing right by the country and its people,
"What we are trying to do is to say that if you simply acquire a small company in Ireland or some other country to take advantage of the low tax rate and you start saying, 'we are now magically an Irish company', despite the fact that you might have only 100 employees there and you have got 10,000 employees in the United States, you are just gaming the system. You are an American company."
He went on to call US multinationals who take part in the practice of registering in Ireland to avoid US taxes "corporate deserters" and said that because citizens don't choose their tax rates, neither should companies.
Speaking after the interview to a crowd in Los Angeles, Obama said companies were either American or weren't.
"You shouldn't get to call yourself an American company only when you want a handout from American taxpayers."