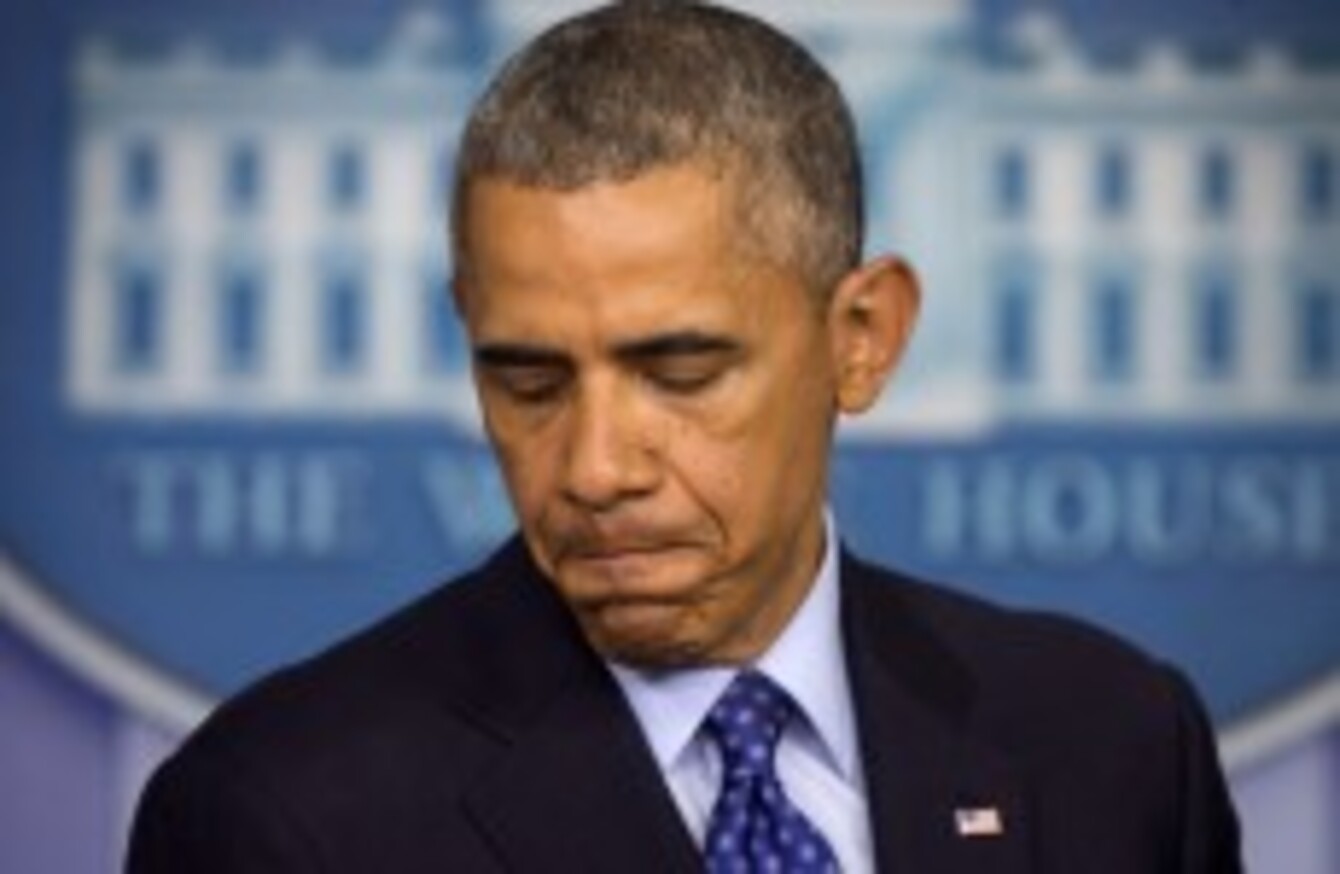 Barack Obama
Image: AP/Press Association Images
Barack Obama
Image: AP/Press Association Images
BARACK OBAMA HAS warned that extremist militants who have surged through Iraq in a brutal offensive could also destabilise other countries in the volatile region.
The jihadist Islamic State of Iraq and the Levant (ISIS) is rampaging towards the capital Baghdad in its bid to create an Islamic state that will incorporate both Iraq and Syria.
Obama, who has ruled out putting US combat troops once again on the ground in Iraq, has said he fears the militants could have an even more widespread impact, while also warning that "their extreme ideology poses a medium and long-term threat" to the United States.
"We're going to have to be vigilant generally. Right now the problem with ISIS is the fact that they're destabilising the country (Iraq)," he said in an interview aired today on CBS television's Face the Nation.
"That could spill over into some of our allies like Jordan," he said, adding: "They are engaged in wars in Syria where, in that vacuum that's been created, they could amass more arms, more resources."
ISIS is another common acronym used to describe ISIL.
Rejecting extremism
Obama, who was speaking on Friday, believes that Iraqis will ultimately reject the extremist Sunni group that is threatening to tear the country apart, just three years after American troops withdrew.
The thing about an organisation like this is that typically when they control territory, because they're so violent, because they're so extreme, over time the local populations reject them.
"We've seen that time and time again. We saw it during the Iraq war in places like Anbar Province, where Sunni tribes suddenly turned against them because of their extreme ideology."
Obama, who has warned that no amount of US firepower could keep Iraq together if its political leaders do not work to unite the country, cautioned: "I think it's important for us to recognise that ISIS is just one of a number of organizations that we have to stay focused on.
"Al-Qaeda in Yemen is still very active and we're staying focused on that. In North Africa, you're seeing organizations including Boko Haram that kidnapped all those young women that is extreme and violent.
This is going to be a global challenge and one that the United States is going to have to address, but we're not going to be able to address it alone.
#Open journalism No news is bad news Support The Journal

Your contributions will help us continue to deliver the stories that are important to you

Support us now
Republican Senator Rand Paul, a prospective 2016 presidential contender, told CNN that he fears civil war will break out in Iraq.
"There will be a civil war with feckless people on one side who are allies of Iran, and on the other side, allies of Al-Qaeda," he said.
"You have to ask yourself: Are you willing to send your son? Am I willing to send my son to retake back a city, Mosul, that they weren't willing to defend themselves? I'm not willing to send my son into that mess."